New program and cast announcements, plus a few details about recent and long-time favorite series returning to telly, is what's on tap in today's news bits.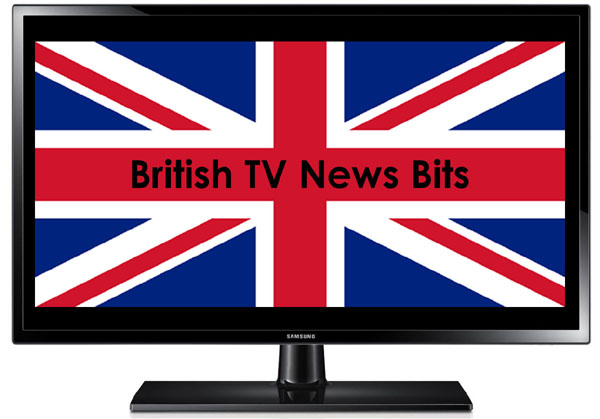 NEW SERIES COMING TO THE US
Beecham House
PBS has announced that Beecham House, the new lavish period drama created by Gurinder Chadha (Bend It Like Beckham, Blinded by the Light), will launch in the US on Masterpiece. (The series will air on ITV in the UK.)
Set on the cusp of the 19th century in Delhi before the British ruled in the region, the six-part story depicts the fortunes of the residents of an imposing mansion surrounded by acres of exotic woods and pristine lawns. Tom Bateman (Vanity Fair, Jekyll and Hyde) plays John Beecham, an enigmatic, soulful, and handsome former soldier who has purchased the magnificent Beecham House mansion to begin a new life with his family.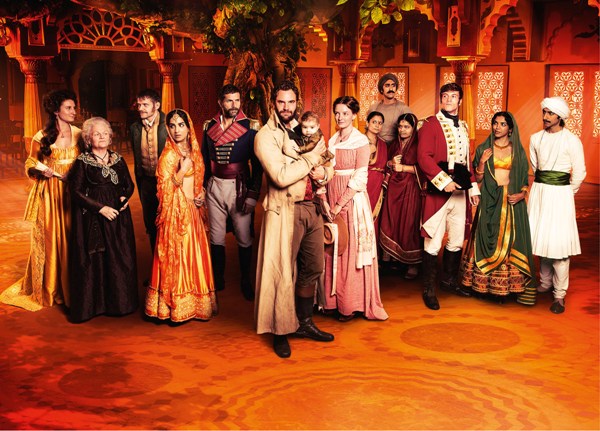 The ensemble cast includes Lesley Nicol (Downton Abbey), Gregory Fitoussi (Spiral), Adil Ray (Citizen Khan), Pallavi Sharda (Pulse), Dakota Blue Richards (Endeavour), Leo Suter (Clique), Bessie Carter (Howards End), Viveik Kalra (Next of Kin), and Marc Warren (Hustle).
NEW SERIES CASTING NEWS
Sanditon
Filming has begun in and around Bristol, England, on Sandition, a new drama adapted from Jane Austen's final and incomplete novel of the same name, written just months before the author's death in 1817.
Sandition tells the story of Charlotte Heywood and her spiky relationship with Sidney Parker. When a chance accident transports her from her rural hometown of Willingden to the eponymous would-be coastal resort, it exposes Charlotte to the intrigues and dalliances of a seaside town on the make, and to the characters whose fortunes depend on its commercial success. The twists and turns of the plot, which take viewers from the West Indies to the rotting alleys of London, expose the hidden agendas of each character and sees Charlotte discover herself and ultimately find love.
Rose Williams (Curfew, Reign) stars as Charlotte, an impulsive, spirited, and unconventional young woman ready for a new life in 19th-century England. Excited by the promise of adventure that Sanditon offers, the open and optimistic Charlotte builds a reputation as an integral part of the new town and is confident in her opinions, despite being unfamiliar with the rules of high society. But her self-assurance is knocked when she meets Sidney.
Theo James (Divergent, Downton Abbey) plays the humorous, charming, and unpredictable Sidney, a roguish and restless self-made man who finds his responsibilities to his family in Sanditon somewhat tiresome. His cynicism, though, masks a sensitive soul wounded by a broken heart that has never fully healed. In the company of Charlotte, Sidney must rediscover who he is and learn to trust again.
Anne Reid (Last Tango in Halifax, Ladies of Letters) plays Lady Denham, who after receiving money from her first dead husband and a title from the second, expects to be treated with a great deal of deference. Notoriously tight-fisted, she seems to delight in the power that she wields over the town, particularly those waiting to cash in from her death.
Kris Marshall (Death in Paradise, My Family) stars as Tom Parker, an enthusiastic and happily married man with a vision of putting Sanditon on the map. Full of energy and charm, Tom's a risk-taker, although his unbending belief in his venture could see his obsession land him in trouble.
Costarring in the eight-part series are Kate Ashfield (Line of Duty), Jack Fox (Riviera), Charlotte Spencer (The Living and the Dead), Lily Sacofsky (Bancroft), Crystal Clarke (Ordeal by Innocence), Elizabeth Berrington (Vanity Fair), Adrian Rawlins (Hard Sun), Turlough Convery (Poldark), Mark Stanley (Game of Thrones), Matthew Needham (The Hollow Crown), Alexandra Roach (No Offence), Leo Suter (Victoria), Kevin Eldon (The Last Kingdom), and Adrian Scarborough (Blunt Talk).
Adapted by Emmy® and BAFTA-winning screenwriter Andrew Davies (War & Peace, Les Misérables, Pride and Prejudice), Sandition will air on ITV in the UK and Masterpiece on PBS in the US.
The Stranger
Another new series that is currently filming is The Stranger, an eight-part thriller for Netflix based on the best-selling novel by Harlan Coben, who created the drama and is cowriting it with Danny Brocklehurst (Safe, The Five).
Joining previously-announced Richard Armitage (Berlin Station, Strike Back, MI-5) in lead roles are Siobhan Finneran (Happy Valley, Downton Abbey) and Hannah John-Kamen (Killjoys, The Tunnel), with Jennifer Saunders (French and Saunders, Absolutely Fabulous), Anthony Head (The Split, Girlfriends), and Stephen Rea (Dickensian, The Honourable Woman) costarring.
Richard Armitage stars as Adam Price, the series' protagonist who finds himself tangled in a mysterious web of deception. His steady life, two wonderful sons, and watertight marriage all seem unassailable — until The Stranger reveals a shocking secret about his wife.
Siobhan Finneran costars as DS Johanna Griffin, a punchy police detective who finds her pragmatic approach to police work compromised when her investigation into the matter becomes deeply personal. Hannah John-Kamen plays the title character — a mysterious stranger who exposes people's secrets, dropping bombshells that shatter lives.
In her first major dramatic role, Jennifer Saunders plays Heidi, Johanna's closest friend — an outgoing woman seeking adventure after her daughter leaves for university. Anthony Head plays Edgar Price, a successful CEO of a large property development company trying to gentrify a rundown area; his world is also rocked when a dark secret from the past is revealed. And Stephen Rea takes on the role of Martin Rinksy, a retired police detective who still has connections in the field; as Adam turns to him for help, the former policeman is soon forced to confront events from the past.
The cast also includes Shaun Dooley (Gunpowder) as Doug Tripp, a dedicated family man who detects problems within Adam Price's household — and who might know more than he's letting on; Paul Kaye (Game of Thrones) as as John Katz, a man pushed to extremes for the sake of his family; and Kadiff Kirwan (Chewing Gum) as Wesley Ross, a young detective constable working alongside DS Griffin, whose loyalty is tested when Johanna asks him to keep an explosive secret.
Last but not least, Dervla Kirwan (Ballykissangel) features as Corrine Price, a well-respected teacher and a loving wife to Adam and mother to their two sons. When Adam learns a terrible secret about Corinne from The Stranger, he confronts her but she disappears, kick-starting a chain of events with potentially devastating results.
The Stranger is the third collaboration between RED Production Company (Trust Me, Scott & Bailey), Harlan Coben, and Netflix, following The Five and Safe.
RETURNING SERIES
Call the Midwife
With Season 8 of the ever-popular Call the Midwife set to premiere in the US on PBS on March 31, and Season 9 about to start filming, the BBC recently announced that the multiple award-winning period drama is getting two more seasons. Seasons 10 and 11 will each consist of eight hour-long episodes and a Christmas special.
The Season 9 Christmas special will air in December this year and the full series in 2020 — on BBC One, where the show is still the most watched drama series in the UK, and in all probability on PBS in the US (to be confirmed).
(Photo via Amazon)
Death in Paradise
Also recommissioned for two more seasons is the hit mystery-crime drama Death in Paradise, whose eighth season recently completed its run in the UK. (So it should arrive in the US in a matter of a few months, if not sooner, on public TV stations.)
Ardal O'Hanlon (Father Ted, My Hero) will return to head up the Saint Marie police team as lead detective DI Jack Mooney, alongside Tobi Bakare (Silent Witness, The Tunnel) as Officer JP Hooper, Shyko Amos (A Very English Scandal) as Officer Ruby Patterson, Don Warrington (The Five, Chasing Shadows) as Commissioner Selwyn Patterson, and Elizabeth Bourgine (Elite Squad, Magellan) as Catherine Bordey.
Aude Legastelois (Nox, They Had a Dream), who appears in the last two episodes of Season 8 as DS Madeleine Dumas, will be a series regular in the two new seasons. Her character will join the Honoré Police and assist Jack, JP, and Ruby in cracking the mind-boggling murders on the island.
(Photo via Amazon)
Endeavour
The sixth season of Endeavour doesn't premiere in the US until June 16 on PBS, but the hit mystery-crime drama is already poised to be back on telly with its seventh (yay!), thanks to ITV, which recently commissioned it. Shaun Evan (The Last Weekend, Silk) and Roger Allam (The Missing, The Thick of It) will reprise their roles as Endeavour Morse and DCI Fred Thursday — one of Brit TV fans' favorite detective duos.
Russell Lewis, who has penned all 27 Endeavour screenplays to date, will write the new series, which will be set in 1970. Filming will take place in Oxford and the surrounding area, with production beginning later this year for transmission on ITV in the UK in 2020, followed by Masterpiece on PBS in the US at a later date.
(Photo via Amazon)
Hidden (Craith)

Filming has begun for Series 2 of the hit Welsh psychological crime drama Hidden (Craith), one of my favorite new series of 2018. The new season finds another murder leading DI Cadi John (Sian Reese-Williams, Requiem, Hinterland) and DS Owen Vaughan (Sion Alun Davies, Endeavour, Requiem) into the shadows of the slate-strewn mountains of Blaenau Ffestiniog to unlock more dark secrets.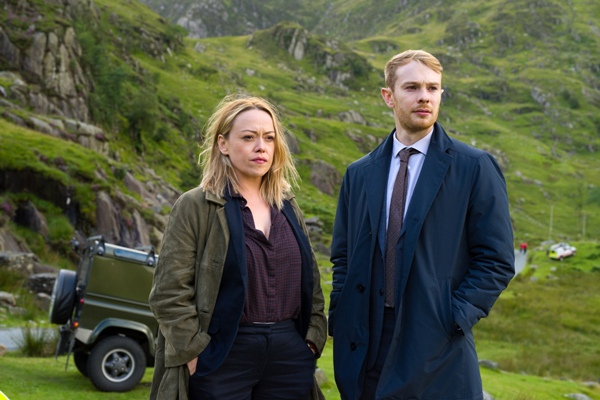 Co-commissioned by BBC Cymru Wales and S4C, the second series will return to telly this autumn as Craith on S4C and as Hidden on the BBC (most likely BBC One Wales and BBC Four, as with Series 1) at a later date. While it is probable that the new season will screen in the US on Acorn TV, which premiered Series 1 on this side of the pond, it has not been confirmed, so fingers crossed.
Strike Back
With the Season 6 finale coming up on March 29 in the US, Cinemax has renewed action series Strike Back for a seventh and final season, bringing to a close the popular show that follows the explosive escapades of Section 20 — an elite, multinational, covert special ops team that fights a vast web of interconnected criminal and terrorist activity across the globe.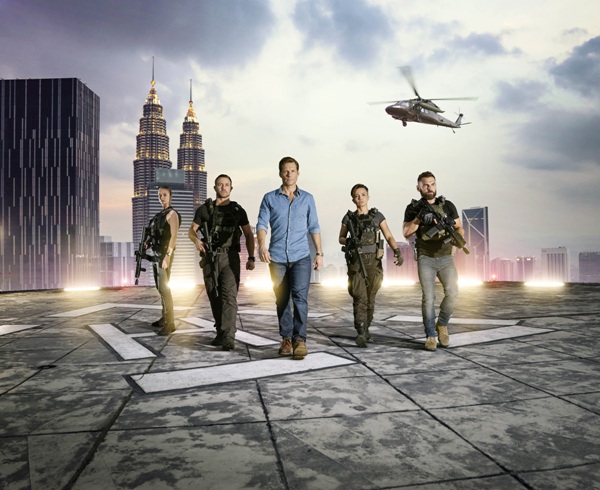 There's no word yet on the Season 7 cast. Season 6's includes Warren Brown (X Company, Luther), Daniel MacPherson (City Homicide, Neighbours), Alin Sumarwata (Jack Irish, East West 101), Jamie Bamber (Marcella, Law & Order: UK), Yasemin Kay Allen (Matter of Respect, Magnificent Century), and Varada Sethu (Hard Sun, New Blood).
In the UK, Series 8 (instead of S7) will screen on Sky, which co-produces Strike Back with Cinemax.
Vera
Hit mystery-crime drama Vera is coming back for a tenth season. (Woo hoo!) Two-time Oscar® nominee Brenda Blethyn (Little Voice, Secrets & Lies) will return as DCI Vera Stanhope in four new feature-length episodes set against the backdrop of North East England and inspired by the best-selling novels and characters created by acclaimed crime writer Ann Cleeves.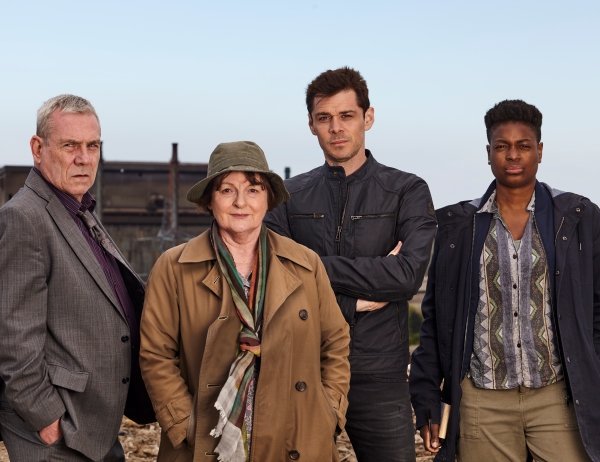 Also reprising their roles for the new season are Kenny Doughty (Love, Lies and Records, Stella) as DS Aiden Healy, Jon Morrison (High Times, Dream Team) as DC Kenny Lockhart, Riley Jones (Wolfblood, Run) as DC Mark Edwards, Ibinabo Jack (Warren, Two for Joy) as DC Jacqueline Williams, and Paul Kaye (After Life, Year of the Rabbit) as Pathologist Dr. Malcolm Donahue.
Production begins in April for transmission in the UK on ITV in 2020. It's likely that Season 10 will debut in the US in 2020, too; whether it will screen on BritBox or elsewhere is to be confirmed.
Stay tuned for updates on all the above.
__________________

Add your comments on our Facebook and Twitter pages.
Share this post/page.

British TV News Bits: Call the Midwife, Death in Paradise, Endeavour, Hidden, Unforgotten, Vera & More