Happy New Year! It's the 1st of January, which means Sherlock: The Abominable Bride! And there's much more British TV screening in the US during the rest of the month, too!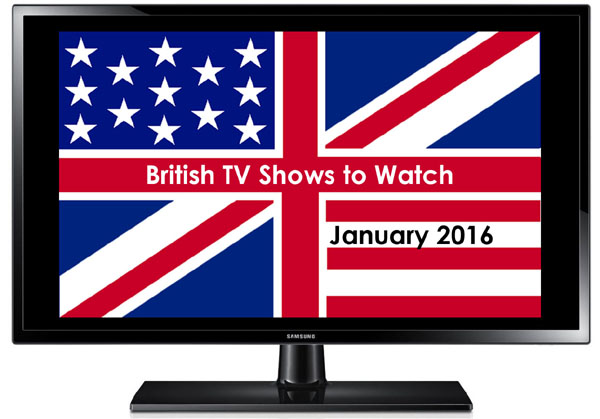 NATIONAL PREMIERES
Sherlock: The Abominable Bride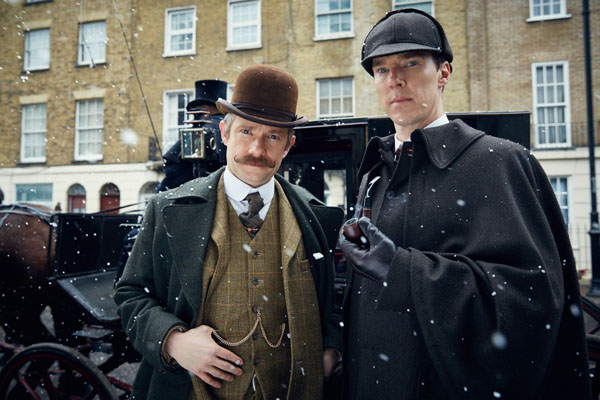 We're just hours away from the long-awaited, highly-anticipated, Victorian era-set Sherlock special! It's 1895. Thomas Ricoletti (Gerald Kyd, Casualty) is surprised to see his wife dressed in her wedding gown, since she took her own life just a few hours earlier. With the ghost of Mrs Ricoletti (Natasha O'Keeffe, Peaky Blinders) prowling the streets and out for revenge, Holmes and Watson, along with Mary Morstan, Mrs Hudson, Lestrade, Molly Hooper, and Anderson, must use their cunning to combat a criminal seemingly from beyond the grave.
Sherlock: The Abominable Bride premieres at 9 PM ET on PBS. (Check your local listings.)
(Reminder: US cinemas
begin screening the special on the 5th and 6th of January.)
Downton Abbey: Season 6 (final)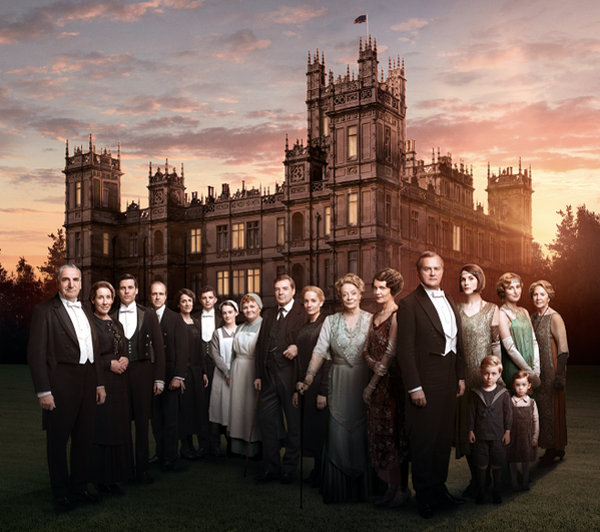 Stateside Downton Abbey fans are sobbing already, as the final season of the multiple award-winning, international hit period drama draws to a close. Set in 1925 (and New Year's Day 1926 in the holiday episode, the series finale), the upstairs/downstairs drama includes a new power struggle between Isobel and the Dowager Countess, the wedding of Mr Carson and Mrs Hughes, new suitors for Mary and Edith, more drama for the Bates, new futures for the Crawleys and members of their household staffs, the return of beloved characters, and happily-ever-after endings.
Downton Abbey: Season 6 premieres Sunday, 3 January 2016, at 9 PM, on PBS. (Check your local listings.)
Time Team: Series 14
Get ready to dig into more history, as Tony Robinson (Blackadder) returns to lead the Time Team, a band of archaeologists, historians, surveyors, geophysicists, and other assorted experts, as they unearth mysteries concealed by topsoil and time. Locations in this series include the Isle of Man, Stilton in Cambridgeshire, and Bodmin Moor in Cornwall.
Time Team: Series 14 premieres Monday, 4 January 2016, on Acorn TV.
Dominion Creek (An Klondike) (Ireland)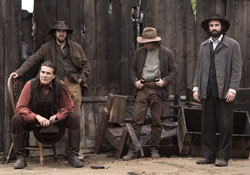 This Irish Western follows the Connolly brothers — Séamus (Dara Devaney, Camelot), Tom (Owen McDonnell, Single-Handed), and Pádraig (Seán T. Ó Meallaigh, Charlie) — recent immigrants from Ireland who dream of striking it rich. It's 1897, and when they hear of the Klondike fortunes in Canada's Yukon, Séamus heads north from Montana to Dominion Creek, leaving his older brothers no choice but to follow. However, their arrival ignites a feud with town leader Jacob Hopkins (Robert O'Mahoney, Ripper Street) and their newfound wealth causes a rift between them.
Dominion Creek premieres Monday, 11 January 2016, on Acorn TV. (My review will be published in advance of the series premiere.)
Midwinter of the Spirit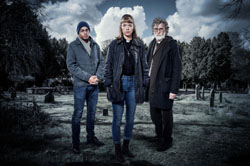 Based on Phil Rickman's acclaimed novel, this supernatural thriller stars Anna Maxwell Martin (And Then There Were None) as Merrily Watkins, a vicar training with Huw Owen (David Threlfall, Code of a Killer) to be a deliverance minister, aka exorcist. When the local police seek her help on a murder investigation, and her parish work puts her in contact with a man whose evil is palpable, Merrily finds herself battling supernatural terrors that threaten her and her daughter.
Midwinter of the Spirit premieres Monday, 11 January 2016, exclusively on Acorn TV. (My review will be published in advance of the series premiere.)
You Can't Get the Staff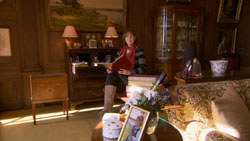 This fascinating five-part documentary take us to some of Britain's most magnificent, Downton Abbey-type homes, where we meet the faces of domestic service in the 21st century as owners search for the best butlers, gardeners, and cooks available. This is the kind of upstairs, downstairs drama that TV series are made of.
You Can't Get the Staff premieres Monday, 11 January 2016, on Acorn TV.
19-2 (Canada)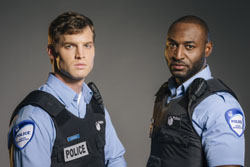 The lead characters are officers of the law, but this award-winning, character-driven drama centers on the working relationship of two incompatible partners: Nick Barron (Adrian Holmes, Arrow), back on the job after a shooting incident, and Ben Chartier (Jared Keeso, Falling Skies), the overzealous newest squad member. We follow the pair, from street patrols and crime scenes in Montreal, into their messy personal lives.
19-2 premieres Monday, 18 January 2016, exclusively on Acorn TV. (My review will be published in advance of the series premiere.)
War and Peace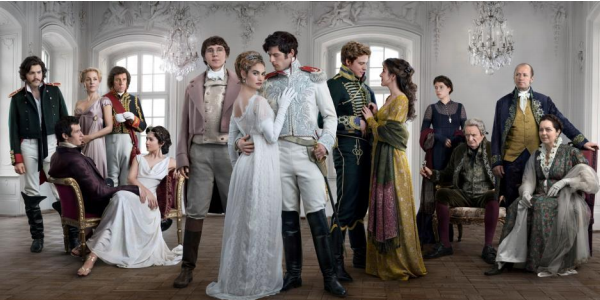 A sumptuous adaptation of Leo Tolstoy's epic novel, this lush period drama follows five aristocratic families — the Bezukhovs, Bolkonskys, Drubetskoys, Kuragins, and Rostovs — during the waning days of imperial Russia. It centers on three characters: Count Pierre Bezukhov (Paul Dano, 12 Years A Slave), Prince Andrei Bolkonsky (James Norton, Grantchester), and Natasha Rostova (Lily James, Downton Abbey), who must marry a wealthy man to save her family from financial ruin. (Read this article for further details, including more of the star-studded cast.)
War and Peace premieres Monday, 18 January 2016, at 9 PM ET, via a three-channel simulcast on A&E, History, and Lifetime.
London Spy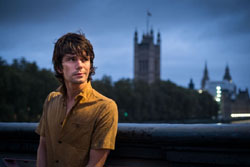 One of my favorite UK TV premieres of 2015, this incredible spy thriller stars Ben Whishaw as Danny, a party boy and romantic who falls head over his trainer heels for Alex, an investment banker. Except the latter is neither; he's actually a spy named Alistair. And he goes missing, which sets Danny on a search for the truth of what happened, and on a collision course with people who have the power to destroy his life and that of his closest friend, Scottie (Jim Broadbent, Iris).
London Spy premieres Thursday, 21 January 2016, at 10 PM ET, on BBC America.
Beowulf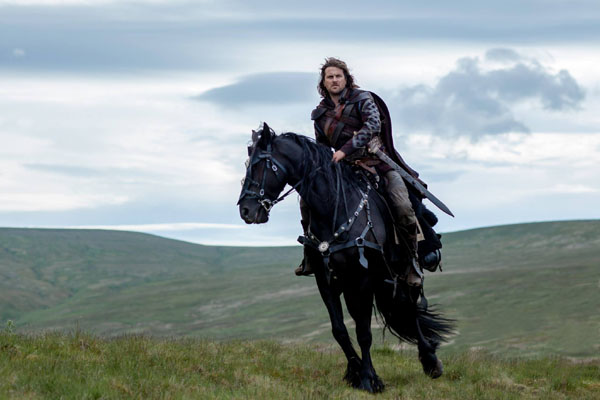 Based on the epic Anglo-Saxon poem, this fantasy drama stars Kieran Bew (Da Vinci's Demons) as Scandinavian hero Beowulf, and reimagines the warrior's journey, in which loyalty, love, and courage are pitted against betrayal, revenge, and fear. After 20 years away, Beowulf returns to Herot in the Shieldlands to pay his respects to the ailing Hrothgar (William Hurt, Humans) and to right past wrongs, but his visit opens old wounds. When Herot is attacked, it is Beowulf who vows to rout out the enemy, deliver justice, and make his childhood home safe once again. (Read more about the story of Beowulf and its cast.)
Beowulf premieres Saturday, 23 January 2016, on Esquire Network (time TBA as of today).
You, Me and the Apocalypse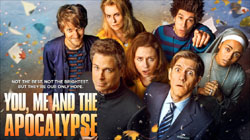 Another of my favorite UK TV premieres last year, this dark, twisted, and very funny dramedy features a top-notch cast from both sides of the pond. A comet will hit Earth in 34 days and bring about the world's end. So what do people do in the month leading up to the end of days? Some fulfill bucket list items, break out of prison, and investigate the second coming of Christ, while others search for a long-lost parent, try to hack into government websites, and take hostages, until they all end up at an underground bunker in Slough, England.
You, Me and the Apocalypse premieres Thursday, 28 January 2016, at 8 PM ET, on NBC.
LOCAL PREMIERES
Three unique documentaries premiere on various public TV stations starting today. They include Britain's Hidden Heritage, The English Gentleman: An Illustrated Guide, and The RAF Red Arrows: Inside the Bubble. My reviews, which will include the complete station lists for the programs, will be published in the coming week. (Links indicate the reviews are now live.)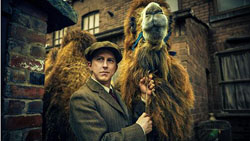 Another new UK series to arrive in the US this month is Our Zoo, a period drama biopic that stars Lee Ingleby (George Gently) and Liz White (Life on Mars) as George and Lizzie Mottershead, who, with their family, created the Chester Zoo.
Lastly, the supernatural drama Afterlife: Series 1 (my review of Series 2 is here), international Brit hit dramedy Doc Martin: Series 7 (the complete station list is here), and hit crime drama Luther: Series 1 also begin screening on public TV stations starting this month.
For all of the above programs, check your local listings or contact the station that serves your area for broadcast details.
OTHER PROGRAMS ADDED TO STREAMING SERVICES

The Queen's Sister — This biopic puts the life of Princess Margaret — a colorful, complicated, and controversial royal, characterized by glamour, controversy, and heartbreak — under the microscope to reveal an astonishing life. It stars Lucy Cohu (Ripper Street), Toby Stephens (And Then There Were None), and David Threlfall (Midwinter of the Spirit), and begins streaming today on Acorn TV.
Traffik — The winner of three BAFTA Awards and an International Emmy® Award, this intense crime drama lays bare the international drug trade by tracing three intersecting lives: Jack Lithgow (Bill Paterson, Law & Order: UK), a British government minister; Helen Rosshalde (Lindsay Duncan, The Honourable Woman), who embarks on a daring survival strategy after her husband's arrest; and Fazal (Jamal Shah, K2), a Pakistani peasant who works for a menacing drug lord. Traffik begins streaming on the 4th of January on Acorn TV.
Losing It — Martin Clunes (Doc Martin) stars in this drama as Phil MacNaughton, an advertising copywriter and hypochondriac who thinks the lump in his groin isn't serious, until a specialist diagnoses it as a tumor. Phil tries to live life as usual, even as pressure builds at home and at work. Losing It begins streaming on the 15th of January on Acorn TV.
A Handful of Dust — Based on Evelyn Waugh's 1934 novel, this drama stars James Wilby (Howards End) as a country gentleman who lives in his ancestral home with his wife Brenda (Kristin Scott Thomas, Godsford Park) and their young son. Brenda begins an affair with the penniless John Beaver (Rupert Graves, Sherlock) and Tony is oblivious, until a horrible accident reveals the extent of her deception and everything Tony holds dear begins to unravel. Also starring Judi Dench (James Bond) and Alec Guinness (Smiley's People), A Handful of Dust begins streaming on the 22nd of January on Acorn TV.
White Teeth — This multiple award-winning dramedy, adapted from Zadie Smith's award-winning novel, follows three families living in Willesden, northwest London, whose lives, both past and present, are woven together over three decades in multi-cultural Britain. Starring Om Puri (Ghandi), Phil Davis (Poldark), Naomie Harris (Spectre), and Archie Panjabi (The Good Wife), White Teeth begins streaming on the 25th of January on Acorn TV.
The Scarlet Pimpernel — Based on Baroness Emmuska Orczy's novels The Scarlet Pimpernel and Eldorado, and set during the French Revolution, this excellent romance and adventure drama stars Anthony Andrews (Brideshead Revisited) as Englishman Sir Percy Blakeney, who, while disguised as the Scarlet Pimpernel, saves French aristocrats from the guillotine. Nominated for three Emmy Awards, the film also stars Jane Seymour (Dr Quinn, Medicine Woman) and Ian McKellen (Vicious). The Scarlet Pimpernel begins streaming on the 29th of January on Acorn TV.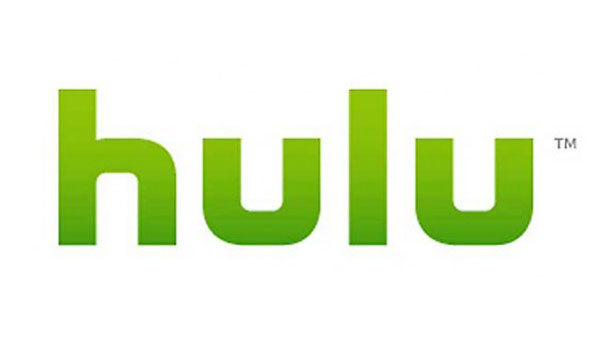 The number of new Brit TV offerings on Hulu is slim this month (as of right now, anyway), but the arrival of the Red Riding Trilogy on the 9th of January is good news indeed.
Adapted from three of the titles in the "Red Riding Quartet" novels by David Peace, the film trilogy opens with Red Riding: In the Year of Our Lord 1974, which follows a cub reporter's inquiries into the disappearance of a young girl, which he believes is connected to cases of other missing children. Red Riding: In the Year of Our Lord 1980 centers on the investigations of more than a dozen murders committed by the Yorkshire Ripper. And another child goes missing in Red Riding: In the Year of Our Lord 1983, which prompts the reopening of the cases from 1974. Each is dark, gritty, and well worth a watch.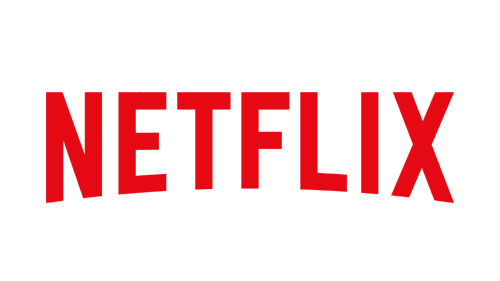 As of today, these are the British TV shows streaming on Netflix this month:
Available today: Fresh Meat: Series 1 — the award-winning dramedy starring Jack Whitehall (Bad Education), about a group of college students in Manchester; Gangsters: Faces of the Underworld: Series 1 & 2 — a documentary series hosted by true-crime author Bernard O'Mahoney, which looks at some of Britain's most infamous villains; Run — the gritty, bleak miniseries about four struggling Londoners whose lives interconnect; and Stephen Fry Live: More Fool Me — the film of Fry's live event to celebrate the publication of More Fool Me, the third volume of his memoirs.
Later in January: Frozen Planet — This Primetime Emmy® and BAFTA Awards-winning nature documentary series from Sir David Attenborough begins streaming on the 28th.
EXTRAS
These are US, not UK, TV shows, but still. There's a bit of Brit about them.
Bowing on Friday, the 22nd is Season 1 of Amazon's bromance drama/thriller Mad Dogs, based on the hit Brit series starring Max Beesley (Ordinary Lies), Philip Glemister (Outcast), John Simm (Code of a Killer), and Marc Warren (Jonathan Strange & Mr Norrell).
And making its broadcast premiere on Fox, at 9 PM ET on the 25th, is Lucifer, a fantasy drama starring Tom Ellis (Miranda) as Satan himself, transplanted from Hell to the la la land of Los Angeles. Streaming of Lucifer starts on the 26th on Hulu.
See the British TV Viewing Guide for updates about January 2016 program offerings.
__________________

Add your comments on our Facebook and Twitter pages.

Share this post/page.

British TV to Watch in January 2016: Downton Abbey, London Spy, Sherlock, and More