Viewers who have been riveted by hit BBC period drama Poldark and ITV's contemporary thriller Prey will get more of both, as each will return for a second series.

The BBC announced the recommission of its Sunday evening hit, Poldark,
in a statement about its record-breaking first quarter.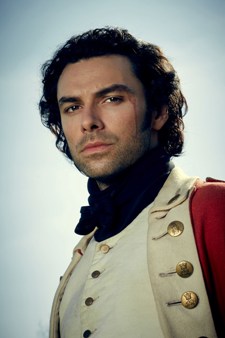 To date, the period drama starring Aidan Turner (Being Human) has delivered a consolidated series average of 8.1 million viewers.
Episode 6 of the eight-part Poldark airs on BBC One this Sunday, 12 April 2015, and concludes on the 19th of April.
Masterpiece on PBS will bring the hit drama to viewers in the US this summer.
Over at ITV, Director of Drama Steve November and Controller of Drama Victoria Fea announced the recommission of the BAFTA-nominated Prey,
whose first season starred John Simm (The Village).
Series 2 of Prey will feature a new story that stars Philip Glenister (Mad Dogs) and Rosie Cavaliero (A Young Doctor's Notebook), who will reprise her role as DS Susan Reinhardt.
Glenister will play David Murdoch, a prison office whose life becomes complicated when, during a routine visit to a Manchester hospital with female prisoner Jules Hope, events spiral out of control. He takes a phone call that forever changes his life and suddenly sees him on the opposite side of the law.
With the life of his heavily pregnant daughter, Emma, threatened, Murdoch has no choice but to go on the run and thus become "the prey."
Unaware of the danger to Emma, the no-nonsense, hard-working DS Reinhardt tries to unravel why David is suddenly behaving totally out of character and making every effort to dodge the police. Reinhardt and her colleagues pursue a desperate David, now handcuffed to Jules, the only bargaining tool he has, as he sets out to find his beloved daughter.
Produced by Red Production Company, the second series will be written by Prey creator Chris Lunt, produced by Tom Sherry (Scott & Bailey), executive produced by Red founder Nicola Shindler (Happy Valley), and directed by Lewis Arnold (Misfits).
Prey: Series 2 will be filmed in Manchester, Salford, and Blackpool starting in May.
__________________
Add your comments on our Facebook, Google+, and Twitter pages.
Hit Dramas Poldark and Prey Get Second Series