In Part 2 of my British TV year in review, we look at several new titles that premiered in the UK in 2015, ones that were worth every minute in front of the telly.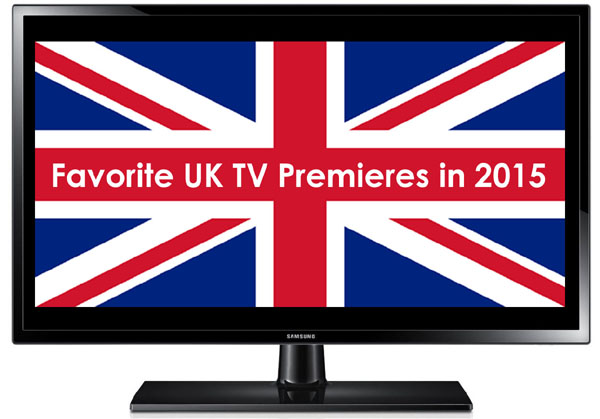 (Also read Part 1: "2015 British TV Year in Review: Favorite New Shows in the US")
Roughly 150 new and returning dramas, comedies, documentaries, and reality, game, and competition shows premiered in the UK in 2015. Of them, these ten, including four that are set to screen in the US next year, made my list of favorites.
And Then There Were None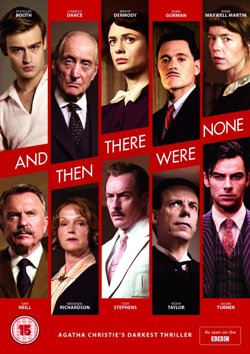 If you've read Agatha Christie's And Then There Were None, put aside all you know of it and watch this excellent miniseries, the first TV adaptation of the bestselling mystery novel of all time.
Featuring a star-studded cast, the 1939-set three-part drama is ominous from the off and deliciously macabre. It centers on ten strangers who gather at the lone house on the isolated Soldier Island off the coast of Devon, as guests of the mysteriously absent Mr & Mrs U.N. Owen. Soon after their arrival, one after another is killed for a crime he or she committed. Tempers flare, accusations fly, and paranoia grips those who remain… until there are none.
Watch: Amazon Video UK, BBC iPlayer, iTunes UK
US: Premieres on Lifetime in 2016 (date TBA)
Code of a Killer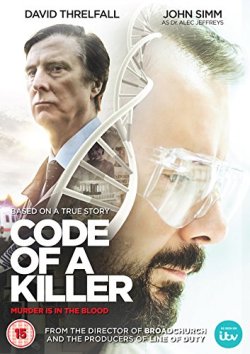 Biopic meets true-crime drama in the fascinating Code of a Killer. Set in the '80s, it stars John Simm (Life on Mars) as scientist Alec Jeffreys, who first developed DNA profiling techniques, and David Threlfall (Shameless) as DCS David Baker, the first detective to use DNA evidence to catch a killer.
A teen-aged girl is murdered, but Baker's year-long investigation nets nothing and is scaled down. Meanwhile, Jeffreys' experiments with DNA identification finally work and a DNA profile is allowed as evidence in a legal matter. So when another girl is found dead in the same area as the first victim, Baker asks Jeffreys for help, and the massive DNA-based manhunt helps nabs the killer.
Watch: Amazon Video UK, iTunes UK
US: No announcements yet, stay tuned for updates.
Doctor Foster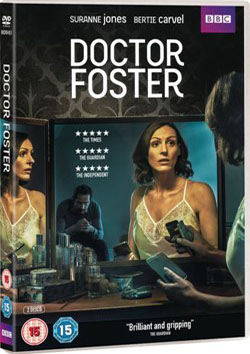 Whether you're a woman or man, in or out of a relationship, you must watch the brilliant Doctor Foster, the highest-rated new drama in the UK in 2015. (Ergo, the recent commission of Series 2.)
Suranne Jones (Scott & Bailey) stars as Dr Gemma Foster, the happily-married wife of Simon (Bertie Carvel, Jonathan Strange & Mr Norrell) and mum of Tom (Tom Taylor, The Last Kingdom). Life is grand until Gemma begins to suspect Simon of having an affair. When she learns the truth about his infidelity as work issues threaten her livelihood, she and her life start to unravel. But then Gemma pulls herself together, and "hell hath no fury like a woman scorned" becomes more than an adage.
Watch: Amazon Video UK, iTunes UK
US: No announcements yet, stay tuned for updates.
The Frankenstein Chronicles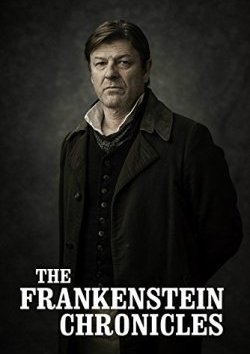 Starring Sean Bean (Legends), The Frankenstein Chronicles re-imagines Mary Shelley's Frankenstein horror story as a brilliant crime drama. In 1827 London, Inspector John Marlott (Bean), a cop haunted by his memories, discovers a girl's corpse by the Thames. Except it isn't a body but a grotesque assemblage of parts. While Parliament debates the Anatomy Act and citizens fear a godless society, Marlott searches for a missing girl, investigates body-snatchers, and uncovers sinister, macabre goings-on. "Beware the beast."
Dark, atmospheric, and engrossing, it costars Richie Campbell (DCI Banks), Tom Ward (Silent Witness), and Ed Stoppard (Home Fires).

Watch: Not available at this time.
US: Premieres on A&E in 2016 (date TBA).
An Inspector Calls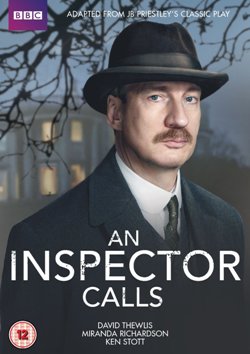 Adapted from J.B. Priestley's play of the same name, this gripping TV movie stars David Thewlis (Harry Potter) as the mysterious Inspector Goole, and Ken Stott (Rebus) and Miranda Richardson (Parade's End) as Arthur and Sybil Birling.
Set in 1912, An Inspector Calls finds Goole arriving at the Birlings' home during a celebratory dinner to investigate the suicide of a young woman (Sophie Rundle, Peaky Blinders). All claim not to know her, but Goole reveals how they do and how each of them played a part in the victim's tragic death.  It's a scathing indictment of middle-class morés and hypocricies that is as relevant today as it was when the play was first produced in 1945.
Watch: Amazon Video UK, iTunes UK
US: No announcements yet, stay tuned for updates.
London Spy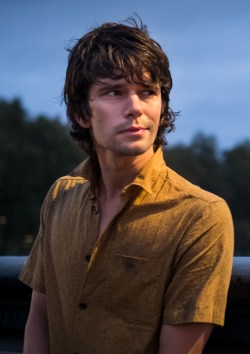 London Spy starts as a touching love story between romantic partyer Danny and sober genius Alex, then transforms into a thriller after Alex disappears. When Danny learns that investment banker Alex was really Alistair the spy, he sets out to find the truth of what happened to the love of his life.
So no one is caught unaware, know that the key characters are gay, and scenes of an intimate nature are involved. I would have preferred a different ending, but no matter. Ben Whishaw (The Hour) delivers a brilliant performance as Danny, as does Jim Broadbent (Iris) as Scottie, Danny's close friend, and London Spy is a moody, moving, and at times maddening, top-notch thriller.
Watch: Amazon Video UK, iTunes UK
US: Premieres Thursday, 21 January 2016, at 10 PM ET, on BBC America.
Photo: London Spy: Ben Whishaw as Danny © Joss Barratt / Working Title
No Offence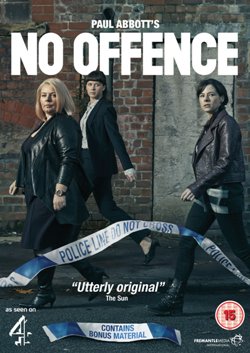 Scott & Bailey meets a raunchier Ally McBeal in crime dramedy No Offence, and Joanna Scanlan's (The Thick of It) DI Viv Deering is one of my favorite, zinger-delivering new characters of the year. A tough, no-nonsense cop, she sings in the ladies' room, spritzes her private parts in public, and has the balls to give her boss what for while he (and another copper) is the gents.
The crime stories are quite interesting (especially one arc), and the cast, which includes Elaine Cassidy (The Paradise), Alexandra Roach (Hunderby), Will Mellor (Broadchurch), Paul Ritter (The Game), and Colin Salmon (Arrow), is great. No wonder Channel 4 recommissioned No Offence for a second series.
Watch: Amazon Video UK, All 4, iTunes UK
US: No announcements yet, stay tuned for updates.
Ordinary Lies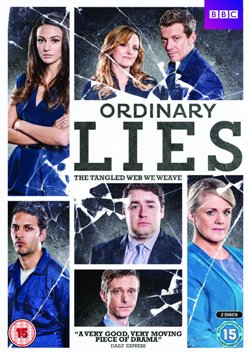 Ordinary Lies is a terrific, soap opera-ish guilty pleasure. The drama revolves around the lives of a car showroom's employees and the impact of the lies they tell to hide everything from bad habits and debts, to affairs and illegal acts. (Series 2 will have a new setting and characters.)
Storylines arc and each episode focuses on two characters, including manager Mike (Max Beesley, Hotel Babylon), deputy manager Beth (Jo Joyner, EastEnders), receptionist Tracy (Michelle Keegan, Coronation Street), secretary Kathy (Sally Lindsay, Scott & Bailey), mechanic Rick (Shazad Latif, MI-5), and salesmen Marty (Jason Manford, Ripper Street) and Pete (Mackenzie Crook, Detectorists).
Watch: Amazon Video UK, iTunes UK
US: No announcements yet, stay tuned for updates.
Unforgotten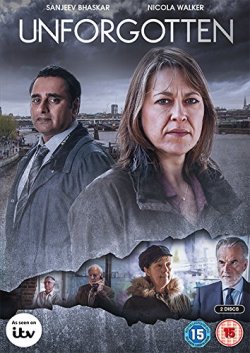 Nicola Walker (River) leads the cast of Unforgotten, an intricate and riveting crime drama that centers on the investigation of a decades-old murder.
After identifying the victim, DCI Cassie Stuart (Walker), DI "Sunny" Khan (Sanjeev Bhaskar, The Indian Doctor), and their team must locate the four people whose names were in a piece of evidence, and determine how they were connected to the victim and if one of them is the killer.
Costarring in Unforgotten, which now has a second series, are Tom Courtenay (Little Dorrit), Trevor Eve (Waking the Dead), Bernard Hill (Wolf Hall), and Ruth Sheen (Misfits).
Watch: Amazon Video UK, iTunes UK
US: No announcements yet, stay tuned for updates.
You, Me and the Apocalypse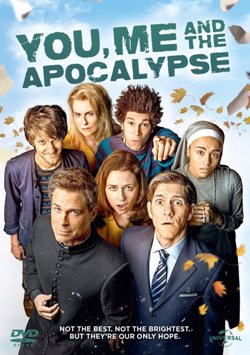 It's the end of the world as we know it, as a comet will collide with Earth in 34 days and wipe out mankind and every other species (except microbes). That's the premise of the must-watch dark and twisted dramedy, You, Me and the Apocalypse.
Amid cases of mistaken identity, hostage situations, and bucket lists, folks act as needs must, including bank manager Jamie and hacker twin Ariel (Mathew Boynton, The Wrong Mans), unorthodox Vatican priest Father Jude (Robe Lowe, The West Wing), and escaped inmates Rhonda (Jenna Fischer, The Office) and Leanne (Megan Mullally, Will & Grace), all of whom end up at an underground bunker in Slough, England, to await the end of days.
Watch: Amazon Video UK, iTunes UK
US: Premieres Thursday, 28 January 2016, at 8 PM ET, on NBC.
Happy New Year!
__________________

Add your comments on our Facebook and Twitter pages.
Share this post/page.

2015 British TV Year in Review: Favorite UK TV Premieres