Filming has started on Agatha Christie's And Then There Were None, the upcoming BBC mystery series with a star-studded cast that includes Aidan Turner and Toby Stephens.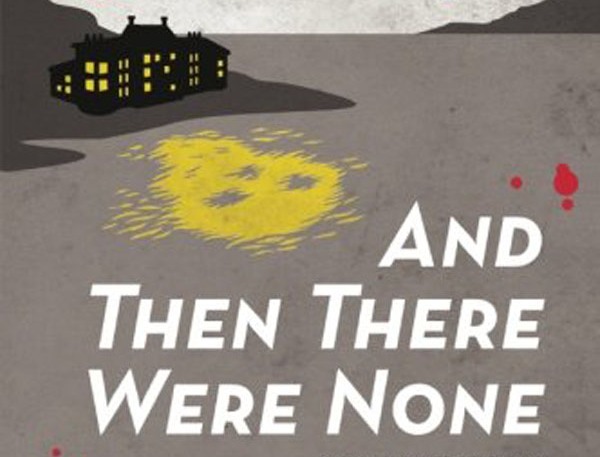 And Then There Were None by Agatha Christie has sold 100 million copies worldwide since it was published in 1939.
Seventy-six years later, filming has started on the first-ever television series of the author's masterwork and the bestselling mystery novel of all time: the three-part Agatha Christie's And Then There Were None, which boasts an illustrious cast that includes:
Douglas Booth (Great Expectations, The Riot Club) as Anthony Marston, a reckless playboy
Charles Dance (Game Of Thrones, Imitation Game) as Justice Lawrence Wargrave, a formidable judge
Maeve Dermody (Black Water, Beautiful Kate) as Vera Claythorne, an anxious secretary
Burn Gorman (The Dark Knight Rises, Torchwood) as William Blore, an uncouth detective
Anna Maxwell Martin (The Bletchley Circle, Death Comes To Pemberley) as Ethel Rogers, the cook/housekeeper and wife of Thomas Rogers
Sam Neill (Harry, Peaky Blinders) as General John MacArthur, a highly-decorated war hero
Miranda Richardson (Mapp & Lucia, Parade's End) as Miss Emily Brent, a God-fearing spinster
Toby Stephens (Black Sails, Jane Eyre) as Dr. Edward Armstrong, a troubled Harley Street doctor
Noah Taylor (Peaky Blinders, Game Of Thrones) as Thomas Rogers, the butler
Aidan Turner (Poldark, The Hobbit Trilogy) as Philip Lombard, an unscrupulous mercenary
It's 1939. As Europe teeters on the brink of war, ten strangers descend on an isolated rock near the Devon coast called Soldier Island, where they have been invited by their generous, yet mysteriously absent hosts, Mr. and Mrs. U.N. Owen, and are cut off from the mainland.
Each of the guests is accused of a terrible crime. Then, one by one, they are picked off. Killed in ways that mimic the fates of the "Ten Little Soldier Boys" nursery rhyme, a copy of which hangs in each room. Who is the murderer? And who will survive?
Said Mathew Prichard, Chairman of Agatha Christie Limited and grandson of Agatha Christie, "I am so excited that this, the most iconic of Agatha Christie stories, is being made for television with this truly extraordinary cast. My grandmother would be thrilled to know that a new generation will be able to enjoy And Then There Were None when it appears on the BBC."
Agatha Christie's And Then There Were None will premiere in the UK later this year to coincide with the 125th anniversary of Agatha Christie's birth. It will debut in the US in 2016 on Lifetime.
Sarah Phelps (The Casual Vacancy) is the writer and executive producer, Abi Bach (The Honorable Woman) is the producer, and international award winner Craig Viveiros (The Liability) is the director. The executive producers are Mathew Prichard and Hilary Strong for Agatha Christie Productions Ltd, Karen Thrussell and Damien Timmer for Mammoth Screen, and Matthew Read for the BBC.
And Then There Were None is a Mammoth Screen and Agatha Christie Productions program for BBC, co-produced with A+E Television Networks. RLJ Entertainment has US DVD and digital transmission rights.
__________________
Add your comments on our Facebook, Google+, and Twitter pages.
Share this post/page.

Agatha Christie's And Then There Were None: Now Filming with Stellar Cast Including Aidan Turner, Toby Stephens