One huge hit deserves another, so BBC One has commissioned a second series of Doctor Foster, the intense drama starring Suranne Jones that took viewers by storm.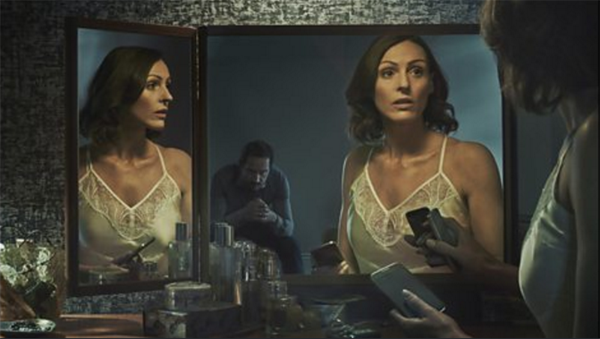 Streaming, shmeaming. The first series of Doctor Foster proved that appointment viewing is alive and well, as viewers flocked to telly for it week after week. Drawing an average 8.2 million viewers over its five-week run, Doctor Foster was the highest-rated new drama on UK telly this year. The finale attracted 10.1 million viewers, making it the highest-rated BBC drama episode in 2015 after Call the Midwife.
With viewership figures like those, it's no wonder BBC One commissioned Series 2.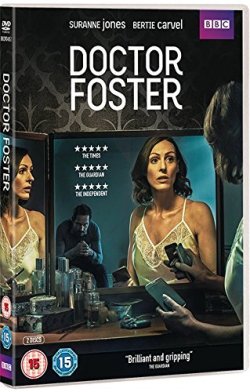 The five-part Doctor Foster centers on Dr. Gemma Foster (Suranne Jones, Scott & Bailey), a GP and partner in a health clinic, and a happily-married mum of a teen-aged son. Then she comes to suspect her husband Simon (Bertie Carvel, Jonathan Strange & Mr Norrell) of having an affair.
Soon the paranoia sets in, and she begins to suspect this, that, and the other woman of being the other woman. And bit by bit, the usually has-it-together Gemma begins to unravel and takes more and more drastic measures to get at the truth.
Said Mike Bartlett, writer and creator of Doctor Foster, about the second series, "[Gemma's] life in Parminster may look better on the surface, but as she will discover to her cost, every action has its consequences eventually. No one comes through hell unscathed."
Added Suranne Jones, "I can't wait for the audience who invested in these characters to find out what explosive twists and turns Mike has in store. Now we can look into what happens to a woman… when deceit and revenge have taken their toll."
A gripping drama from start to finish, Doctor Foster lets viewers be flies on the wall in the life of one woman whose growing obsession with her husband's possible infidelity made for some of the most riveting, must-see British TV this year.
BBC Worldwide is distributing Doctor Foster, so it could show up on US telly schedules in the near future. Stay tuned for updates.
Doctor Foster is produced by Drama Republic for BBC One, and executive produced by Roanna Benn, Jude Liknaitzky, Mike Bartlett, and Greg Brenman for Drama Republic and Matthew Read for the BBC.
__________________
Add your comments on our Facebook, Google+, and Twitter pages.
Share this post/page.

Doctor Foster: Second Series of Hit Suranne Jones Drama Commissioned