Woo hoo! ITV has commissioned a second series of the wouldn't-miss-it-if-you-paid-me mystery drama Unforgotten, whose first series stars Nicola Walker and Sanjeev Bhaskar.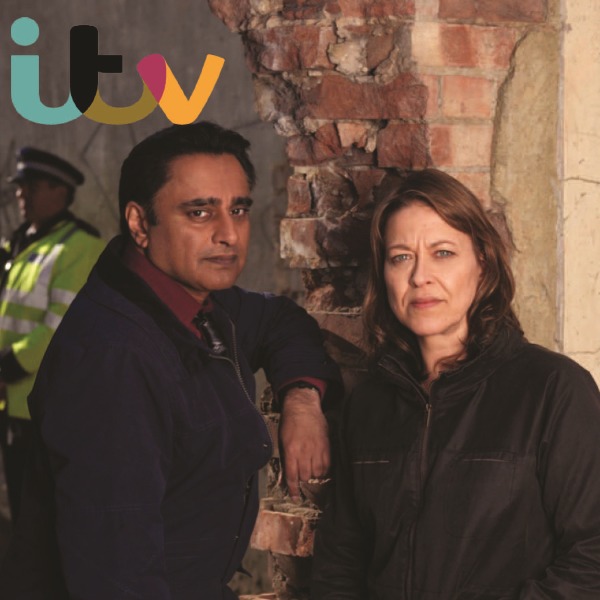 Created and written by Chris Lang (Hustle, Amnesia) and produced by Mainstreet Pictures (I Want My Wife Back), the critically-acclaimed and audience-favorite first series of Unforgotten centers on a 39-year-old cold case, following the discovery of a young man's skeleton buried beneath a now-demolished house.
Nicola Walker and Sanjeev Bhaskar star as DCI Cassie Stuart and DS Sunil "Sunny" Khan, the detectives leading the investigation.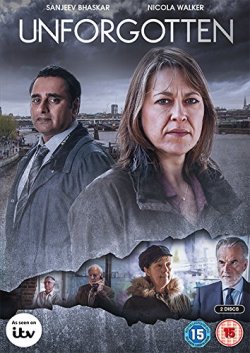 After clues help them to identify the victim, they begin to connect him with four potential suspects in various parts of England: clergyman Father Robert Greaves (Bernard Hill, Wolf Hall), successful entrepreneur Sir "Frank" Philip Cross (Trevor Eve, Waking the Dead), community activist Lizzie Wilton (Ruth Sheen, Mr. Turner), and wheelchair-bound pensioner Eric Slater (Tom Courtenay, Little Dorrit).
As the murder investigation progresses, Cassie, Sunny, and their team start to unravel the webs of long-held but not entirely forgotten secrets of the suspects, the revelations of which have a dramatic impact on, and forever alter the lives of, those close to the victim and the suspects, as well as the suspects themselves.
Series 1 of Unforgotten is a crackin' good mystery drama, whose plot threads are teased out over six episodes.
Its long list of costars includes Tom Austen (The Royals), Brian Bovell (Hollyoaks), Peter Egan (Downton Abbey), Claire Goose (Waking the Dead), Hannah Gordon (Midsomer Murders), Gemma Jones (Marvellous), Jordan Long (The Wrong Mans), Cherie Lunghi (Secret Diary of a Call Girl), Pippa Nixon (Grantchester), Ade Oyefeso (Our Girl), Dominic Power (Emmerdale), Lewis Reeves (Uncle), Zoe Telford (The Palace), and Frances Tomelty (Catastrophe).
And now we have Series 2 to look forward to!
Said Lang:
"I am immensely excited to be writing a second series of Unforgotten and relish the challenge of introducing a brand new story, where long buried secrets will once again be slowly brought to light."
ITV's Director of Drama Steve November and Controller of Drama Victoria Fea commissioned the new series, which will once again be written by Chris Lang. The executive producers are Sally Haynes, Chris Lang and Laura Mackie.
There's no word on whether Walker and Bjaskar will return to the series, or if a new group of actors will be cast. ITV will announce the Series 2 cast and filming dates in due course.
Will Unforgotten: Series 1 screen in the US? There's a very good chance, as BBC Worldwide, the international partner for the program, is overseeing the global rights for the series in all territories outside the UK. Stay tuned.
__________________
Add your comments on our Facebook, Google+, and Twitter pages.
Share this post/page.

Unforgotten: Hit ITV Brit Mystery Drama Gets Second Series