Doc Martin fans: NOW is the time for you to record your special fan video messages for Martin Clunes, because they could be shown on live TV on ITV!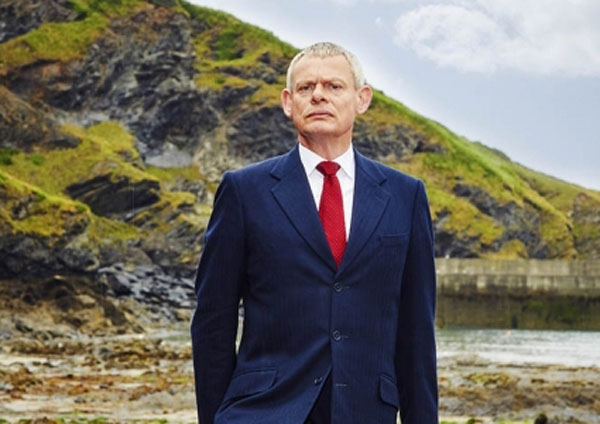 One of the producers of Lorraine, the ITV morning show, just let me know that host Lorraine Kelly will be chatting with Doc Martin star Martin Clunes this Thursday, 19 November 2015.
Even better, the show's producers are inviting fans of Martin Clunes and Doc Martin to send in video messages about your love for the ever-popular ITV series and its star.
So if you've ever wanted to tell Martin about how big a Clunatic you are, here's your chance!
(And if you're desperate for Series 8 of Doc Martin, you can also make your pleas, I mean desires, known to the man who can make it happen.)
Both individual and group fan videos are welcome.
The producers will be selecting the best videos to show to Martin and Lorraine viewers during his segment, so make yours brilliant!
UPDATE 19 November 2015: The deadline for video submissions has passed. ITV and the producers of Lorraine extend their thanks to the Doc Martin fans who sent in videos.
Videos should:
Focus on why you love Doc Martin and Martin Clunes.
Be kept to 10-20 seconds max in length.
Emailed to

address deleted

— NO LATER THAN 3 PM UK time (10 AM Eastern/7 AM Pacific) tomorrow, Wednesday, 18 November 2015. (Videos larger than 10MB should be sent using WeTransfer.)
Note: Begging and pleading for Doc Martin: Series 8 is optional.
Here's to your fan videos being shown to Martin Clunes on the Lorraine show!
__________________
Add your comments on our Facebook, Google+, and Twitter pages.
Share this post/page.

Calling All Clunatics: Send Your Doc Martin Fan Video Messages for Martin Clunes NOW