The countdown has begun. Idris Elba will soon be back on US telly in his iconic role of Detective Chief Inspector John Luther in the Luther event special on BBC America.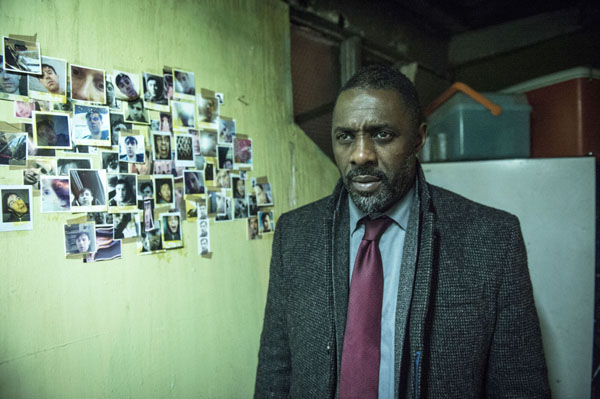 In five weeks and six days. That's when Golden Globe® winner and Primetime Emmy® nominee Idris Elba (Beasts of No Nation, Star Trek Beyond) returns as DCI John Luther — the self-destructive, Teflon-tough, near-genius detective who operates on the edge of law enforcement — in the highly-anticipated, psychological crime thriller Luther.
Luther is as close to completely going over the edge as he's ever been, struggling to cope with the demons that haunt him following the losses he's experienced. First he suffered the heartbreaking death of his wife at the hands of a brutal killer. Then his inner circle of coworkers turned on him and abandoned him during a police witch hunt. And his colleague and best friend, DS Justin Ripley (Warren Brown, The Dark Knight Rises, Inside Men), died in his arms after getting caught in the crossfires of a case.
All that would be too much for any man to take. And Luther is no ordinary man. He's a cop who's tapped into the dark recesses of his mind and saw sides of himself that would horrify most, in order to capture London's most depraved criminals. To leave the darker side of humanity behind for a chance at a normal life, he took the somewhat skewed version of a happy ending offered to him by serial killer Alice Morgan.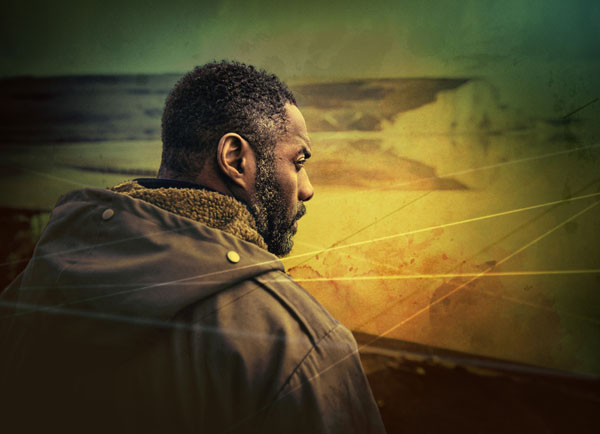 But now Luther is learning the hard way that he might never be able to walk away from hunting and bringing to justice the psychopaths that lurk the streets of London.
On a leave of absence from the police force, Luther has been laying low in a rundown cottage. Then DCI Theo Bloom (Darren Boyd, Fortitude, The Guilty) and DS Emma Lane (Rose Leslie, The Great Fire, Game of Thrones) pay him a visit, bringing a shocking piece of news that draws him back to London in search of the truth. At the same time, a gruesome cannibalistic serial killer has struck the city, eating body parts as he goes.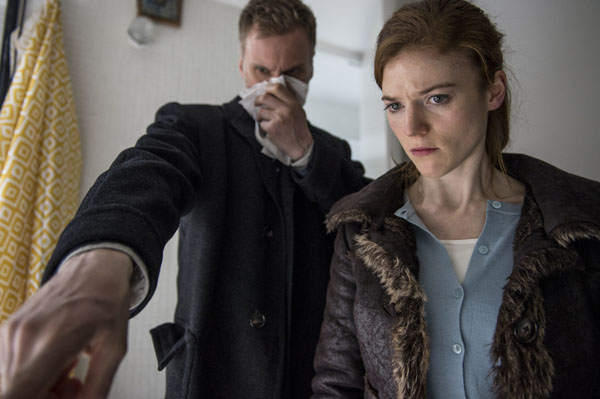 With a trail of clues leading from one crime scene to the next, Detective Superintendent Unit Martin Schenk (Dermot Crowley, Babel, Bleak House) and his team must work out the twisted logic that connects each victim. But this murdering mastermind is more than a match for Schenk's detectives, outsmarting them at every step. So it isn't long before Luther returns triumphantly to the Bullpen, determined to capture the killer before another mutilated body joins the mounting pile.
But Luther is dogged at every turn by ghosts from his past. Isolated and volatile, it will take every fiber of his being to keep it together.
Said Elba about Luther's challenges and return to the Bullpen:
"I think there were bigger challenges when he lost his wife and his best friend…. That was a huge pinnacle and something that it took him a long time to get over. And in this [special] there is something similar that happens to him that is definitely traumatic.

"I think Luther goes back just because he can't stay away from it for too long. Ultimately, because he's a protector, [he] just wants to be able to fix what he can see [that] other people won't be able to …"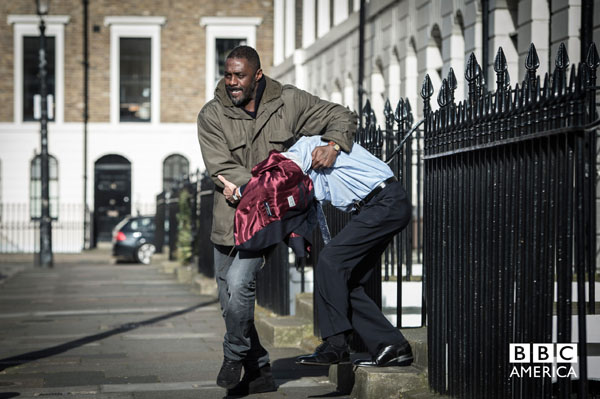 Written and created by Emmy®-nominated Neil Cross (MI-5) and directed by Sam Miller (Fortitude) the Luther special also stars Laura Haddock (Da Vinci's Demons) as Megan Cantor, a mysterious woman from Luther's past, John Heffernan (Jonathan Strange & Mr Norrell) as the sadistic cannibal Steven Rose, Patrick Malahide (Indian Summers) as old school gangster George Cornelius, and Michael Smiley (Wire in the Blood), who returns as computer whiz Benny Silver.
The gripping, one-night Luther special event premieres at 9 PM ET on Thursday, 17 December 2015, on BBC America.
__________________
Add your comments on our Facebook, Google+, and Twitter pages.
Share this post/page.

Luther: Idris Elba Returns as DCI John Luther in BBC America Special Event Drama