More British TV series will be debuting in the US (some sooner than others), including Beowulf: Return to the Shieldlands and The Guilty.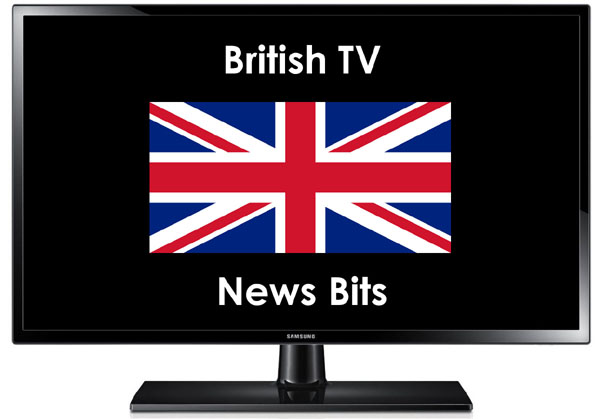 Esquire Network Acquires Beowulf: Return to the Shieldlands

The male-oriented Esquire Network, set to premiere the British/French drama Spotless in the US next month, has picked up its second scripted series, one that also happens to be a UK TV event drama: Beowulf: Return to the Shieldlands.
Based on the Anglo-Saxon poem Beowulf, the 13-part epic drama retells the tale of good versus evil and heroes versus villains through exploring the natures of courage, greed, betrayal, revenge, loyalty, power, and love.
Set in the mythical, spectacular, and dangerous Shieldlands, populated by humans and fantastical creatures, Beowulf: Return to the Shieldlands features an all-star cast, with Kieran Bew (Da Vinci's Demons, WPC 56, The Bletchley Circle) starring as Beowulf, the monster- and dragon-fighting hero.
Costarring are Oscar® winner William Hurt (Humans), BAFTA nominee Joanne Whalley (Wolf Hall), Ed Speleers (Downton Abbey), David Ajala (Black Box), Joe Sims (Broadchurch), Lee Boardman (Da Vinci's Demons), David Bradley (Broadchurch), and Gregory Fitoussi (Mr Selfridge), amongst many others.
Beowulf: Return to the Shieldlands is slated to debut on Esquire Network in 2016.
PBS to Premiere The Guilty This Month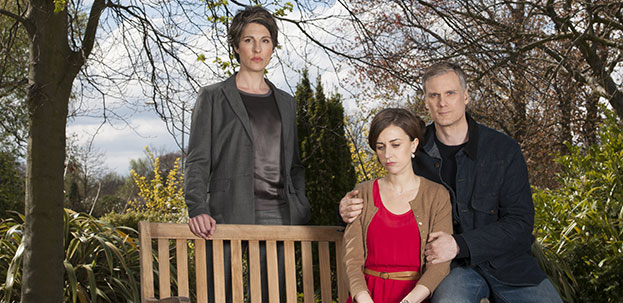 For fans of Broadchurch and The Missing (and also The Slap), another UK drama featuring a family with a missing child is coming to the US, this time to PBS.
It's a miniseries called The Guilty (not to be confused with the Brit TV movie of the same name), and it stars Tamsin Greig (Episodes, Friday Night Dinner, Black Books), Katherine Kelly (The Night Manager, Mr. Selfridge, Coronation Street), and Darren Boyd (The Delivery Man, Fortitude, Spy).
The Guilty centers on DCI Maggie Brand's (Greig) investigation into the disappearance and death of young Callum Reid, whose body is found buried near his home five years after he went missing from a fun and alcohol-fueled neighborhood barbecue turned ugly and violent. The horrendous discovery triggers a new nightmare for Callum's parents, Claire (Kelly) and Daniel Reid (Boyd) and, for Brand, an obsessive quest to learn what happened while risking her own happy family life.
Also featuring in the three-part drama are Arsher Ali (Arthur & George, The Missing) and Tom Beard (New Worlds, Wallander).
Originally slated for November, The Guilty premieres Sunday, 25 October 2015, at 10 PM ET, on PBS. (Check your local listings.)
__________________
Add your comments on our Facebook, Google+, and Twitter pages.
Share this post/page.

News Bits: Esquire Network Picks Up Beowulf, PBS Premieres The Guilty