With new British TV programs progressing with production, a who's who of acting talent from both sides of the pond has been announced.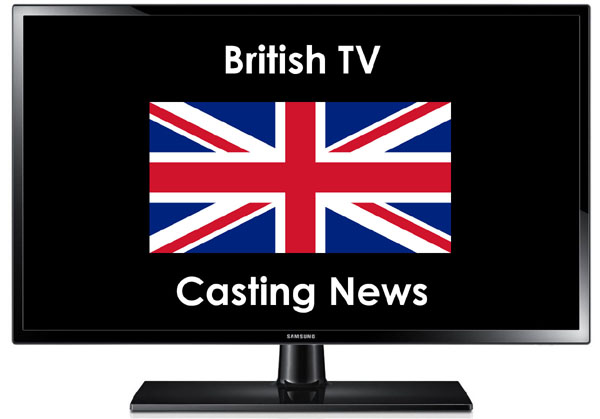 Flowers
BAFTA winner Olivia Colman (Broadchurch, Rev, Twenty Twelve) and British Comedy Awards nominee Julian Barratt (The Mighty Boosh, A Field in England, Bunny and the Bull) have been cast to star in the newly-commissioned Channel 4 dark comedy series Flowers.
Written and directed by BAFTA-nominated writer and director Will Sharpe (Black Pond), the six-part Flowers centers on an eccentric family who live in a creaky, messy, crumbling old house and are struggling to hold themselves together. Barratt plays children's book author Maurice and Colman plays Maurice's music-teacher wife Deborah. The couple are barely together but yet to divorce.
As Maurice fights inner demons and dark secrets, Deborah grows increasingly suspicious that her hubby is in a secret homosexual relationship with his Japanese illustrator Shun (played by Will Sharpe) while trying to keep together the family. Said family includes Maurice's fruitcake mum Hattie (Leila Hoffman, Bad Education) and the couple's maladjusted 25-year-old twins Amy (Sophia di Martino, Casualty) and Donald (Daniel Rigby, From There to Here), both of whom are competing for the same girl and continually failing to grow beyond their absurdly arrested development.
Flowers is produced by Kudos (Humans, Broadchurch, The Hour) in association with NBC Universal. The series, executive produced by Kudos joint-CEO Diederick Santer and produced by Naomi De Pear for Kudos, is expected to premiere in 2016.
New Blood
Mark Strepan (The Mill) and Ben Tavassoli (No Offence) are set to star in the new BBC One investigative drama thriller, New Blood.
Created and written by bestselling author and BAFTA-nominated screenwriter Anthony Horowitz (Foyle's War, Collision, Agatha Christie's Poirot), New Blood features Strepan and Tavassoli in the roles of junior investigators Stefan and Rash, respectively — one Polish/British, the other Iranian/British, and neither a member of the establishment within multi-cultural, modern-day London.
Stefan works for the Serious Fraud Office and Rash for the police. Brought together by two seemingly unrelated cases, they come up against the uber rich and powerful — corporations, individuals, governments, and the new breed of criminals who hide behind legitimate facades and are guarded by lawyers. Despite being opposites, Stefan and Rash develop a bond over their shared status as underpaid and unappreciated outsiders with huge debts and little job security. As their friendship grows, they come to realize that, by quietly pooling resources and combining their different skills, they make a formidable crime-solving team and could help each other up the promotional ladder, if they don't get themselves fired first.
The seven-part New Blood begins filming this week and further casting will be announced soon. An Eleventh Hour Films (Safe House, Foyle's War, Vexed) production, the series is directed by Anthony Philipson (Cuffs, Our Girl, Youngers), produced by Eve Gutierrez, and executive produced by Jill Green for Eleventh Hour Films and Matthew Read for the BBC.
Reg
Oscar® nominee Tim Roth (Rob Roy, Lie to Me, Reservoir Dogs) and BAFTA winner Anna Maxwell Martin (And Then There Were None, Philomena, Death Comes To Pemberley) are set to star in Reg, BBC One's new drama about a man who takes on the British Prime Minister over Britain's participation in the Iraq War.
Written by BAFTA winner Jimmy McGovern (The Street, The Accused, Cracker), Reg follows the true story of Reg Keys (Roth), on a journey of grief and defiance after his son Tom is one of six Royal Military Police officers murdered in Al Majar, Iraq. As Reg and his wife Sally's (Maxwell Martin) lives are torn apart, questions begin to arise about both the events that led to their son's death and the legitimacy of the war itself. Left with questions that the New Labour government and Prime Minister Tony Blair refuse to answer, Reg decides to stand as an independent candidate in Blair's own constituency of Sedgefield.
The 90-minute drama will be directed by BAFTA winner David Blair (Accused, The Street, Tess of the D'Urbervilles), produced by BAFTA nominees Colin McKeown and Donna Molloy for LA Productions (Common, Moving On, Justice), and executive produced for the BBC by Polly Hill and Jimmy McGovern for LA Productions. Reg is an LA Productions for BBC One.
The Secret Agent
Golden Globe® nominee Toby Jones (Detectorists, Marvellous, The Hunger Games films) will star as Verloc in The Secret Agent, BAFTA winner Tony Marchant's (The Mark Of Cain, Garrow's Law) three-part adaptation of the classic Joseph Conrad thriller for BBC One.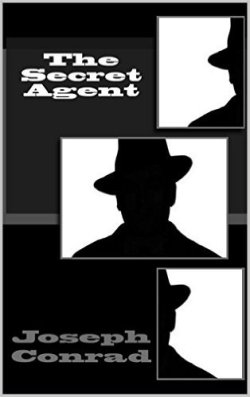 Verloc, whose seedy Soho shop hides his role as an agent of the Russian Embassy, spies on a group of London anarchists while the Russians, furious that Britain tolerates violent extremists, want Verloc to provoke a bomb outrage that will trigger a government crackdown. Caught between the Russians and the British police, Verloc drags his unsuspecting family into a tragic terror plot.
Joining Jones in the cast are BAFTA nominees Vicky McClure (Line Of Duty, This Is England) as Winnie, Verloc's previously loyal wife, and Stephen Graham (Pirates Of The Caribbean, Boardwalk Empire) as Chief Inspector Heat, Verloc's adversary, as well as British Independent Film Awards winner Ian Hart (Boardwalk Empire, The Driver) as the dangerously unpredictable Professor.
Also costarring in The Secret Agent are Tom Goodman-Hill (Humans, Mr Selfridge) as Heat's boss, Assistant Commissioner Stone, and David Dawson (Ripper Street, Peaky Blinders) as Verloc's Russian handler, Vladimir. The anarchists include Tom Vaughan-Lawlor (Love/Hate) as Michaelis and Raphael Acloque (The Ivory Year) as Ossipon.
Produced by World Productions for BBC One, The Secret Agent is directed by Primetime Emmy® winner Charles McDougall (The Office, Sex and the City, Queer As Folk), produced by Priscilla Parish (Code Of A Killer), and executive produced by Simon Heath (Line Of Duty) for World Productions  and Polly Hill for BBC One. Filming begins this month.
Undercover
Golden Globe nominee Dennis Haysbert (Backstrom, 24, The Unit) has been cast opposite Academy Awards® nominee Sophie Okonedo (Hotel Rwanda, The Hollow Crown: The Wars of the Roses, The Slap) and British Independent Film Awards nominee Adrian Lester (Hustle, Red Band Society, London Spy) in the new political thriller series Undercover, from BAFTA-winning screenwriter Peter Moffat (Criminal Justice, The Village, Silk).
Undercover takes on controversial and challenging issues that impact society on a global scale. With the narrative intercut over different decades and concurrently unfolding in the US and UK, the series follows Maya (Okonedo), who is about to become the first black Director of Public Prosecutions. Just as her life comes under intense public scrutiny, she discovers that Nick (Lester), her husband and the father of her children, has been lying to her for years. Twenty years ago, Nick was a fearless and dedicated undercover officer, infiltrating organizations considered a danger to society because of their political beliefs. He built himself a fake past, but now with his wife suspecting and his conscience killing him, his secret identity may end up compromising his wife's new career.
Haysbert plays Rudy Jones, a 20-year Death Row inmate, falsely imprisoned for murder. Maya can only watch as her dearest friend and client refuses to go quietly and urges her to fight the injustices that took two decades of his life. Truths will emerge, and Maya and Nick's lives will change forever.
The six-part Undercover is executive produced by Hilary Salmon, Head of BBC Drama Production England, for BBC One and BBC America, produced by BAFTA Wales winner Richard Stokes (Broadchurch, Silk), and directed by Hugo Awards winner James Hawes (Penny Dreadful, Doctor Who) and Jim O'Hanlon (Chasing Shadows, In the Flesh). This is the first original drama co-developed under the partnership between BBC Worldwide and AMC Networks. Slated for premiere on BBC One and BBC America in 2016, Undercover is currently filming in Louisiana and the UK.
__________________
Add your comments on our Facebook, Google+, and Twitter pages.
Share this post/page.

Casting News: Olivia Colman, Dennis Haysbert, Toby Jones, Anna Maxwell Martin, Tim Roth