Years ago, the summer months meant rerun city for telly. That isn't really the case anymore, although there are fewer British (and Canadian) TV premieres this month than last.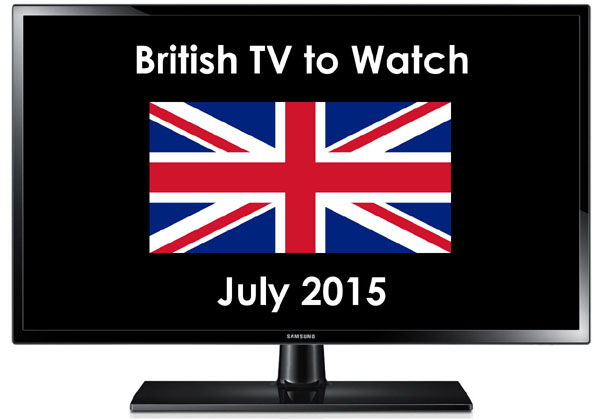 NATIONAL PREMIERES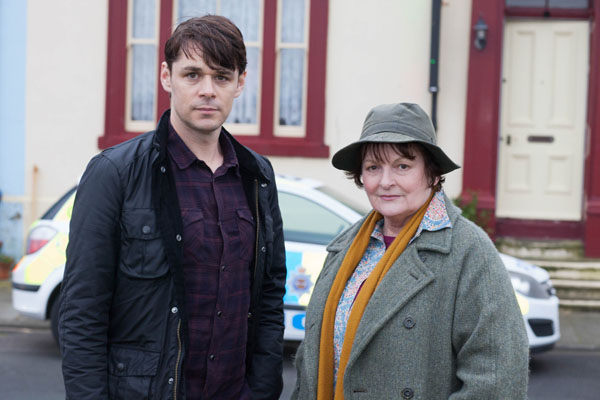 Last month Vera: Series 5, the hit Brit mystery/crime drama starring two-time Oscar® nominee Brenda Blethyn as the eponymous DCI Vera Stanhope, made its US debut on local public TV stations. Next Monday, 6 July 2015, it goes national, exclusively on Acorn TV. With Vera's return come one new sidekick for the DCI and four new mysteries for the pair to solve. For episode details, click here.
Then on Monday, 20 July, Acorn TV premieres three documentaries from art historian and critic Waldemar Januszczak — The Dark Ages, Baroque: From St. Peter's to St. Paul's, and Rococo Before Bedtime — under its "Art Appreciation" banner.
In The Dark Ages, Januszczak thinks the period gets a bad rap, at least as far as art goes. So he journeys back in time, and from Britain and North Africa to Byzantium and Spain, to reveal the mysteries and beauty of early Christian art, Islam's mosques, Anglo-Saxon metalwork, and more. And in the two-part Baroque and Rococo, Januszczak tracks baroque from its beginnings as a Vatican-sanctioned religious art style, to its ascendance as the first global art movement, before moving on to reveal the deep imprint that rococo left on politics, culture, religion, and even America's Declaration of Independence.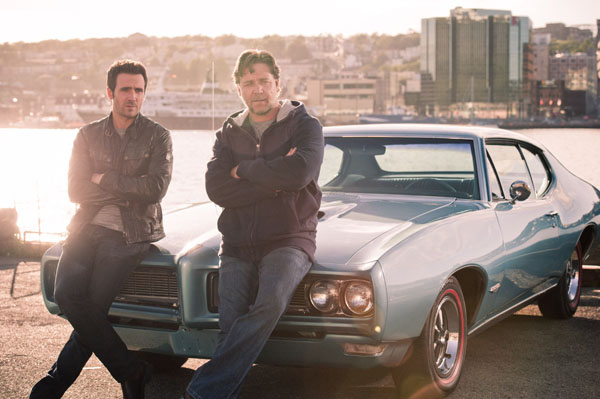 One week later, on Monday, 27 July, the third season of Canada's Republic of Doyle arrives on Acorn TV. Series creator and star Allan Hawco (The Book of Negroes) returns as handsome rogue Jake Doyle, as does Sean McGinley (Single-Handed) as Malachy, Jake's dad and partner in their Doyle P.I. detective agency. Within the action-packed hilarity in and around St. John's, Newfoundland, are guest stars that include Russell Crowe (Gladiator) and Kevin Durand (Lost).
Closing out the month is Strike Back, the military/action drama first based on the novel by Chris Ryan, which returns for its fourth and final season. Section 20 counter-terrorism operatives Sgt. Michael Stonebridge (Philip Winchester, Fringe) and Sgt. Damien Scott (Sullivan Stapleton, 300: Rise of an Empire) are sent to Bangkok, Thailand, to rescue a kidnapping victim, and soon find their mission also involves locating a mole working for a North Korean crime syndicate, surviving an attack by the Japanese Yakuza, and preventing a shipment of a chemical element from getting to North Korea's military.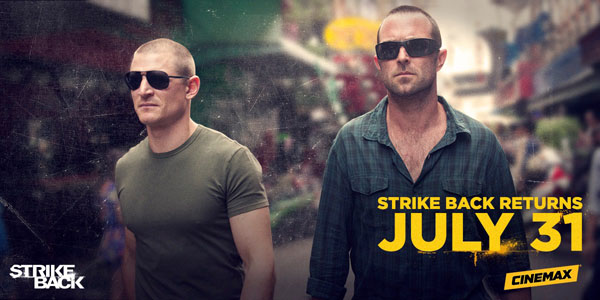 Also returning to Strike Back's final outing are Robson Green (Grantchester) as Section 20's Lt. Col. Philip Locke, Michelle Lukes (Doctors) as Sgt. Julia Richmond, and Milauna Jackson (Aquarius) as DEA SA Kim Martinez. Guest stars include Max Beesley (Mad Dogs), Tim McInnerny (MI-5), Will Yun Lee (The Wolverine), and Asian superstar Michelle Yeoh (Crouching Tiger, Hidden Dragon) in her first-ever television role.
Strike Back: Season 4 premieres in the US on Friday, 31 July, at 10 PM ET, exclusively on Cinemax.
ADDED TO STREAMING SERVICES
It's good-bye to DI Richard Poole (Ben Miller) and hello to DI Humphrey Goodman (Kris Marshall) in Season 3 of Death in Paradise, which debuts on Netflix today. (FYI, Euro TV fans: Season 2 of the hit Spanish period drama Velvet premieres on Netflix today, too.)
UPDATE: Whoops. Forgot to mention earlier that, effective today, Downton Abbey: Season 5 is a part of Amazon Prime Instant Video. That means Prime Members can now stream all five seasons of the megahit period drama for $0 beyond the membership fee. (More PBS Masterpiece titles are coming to Amazon Prime, too.)
Next Monday, the 6th of July, Acorn TV brings its subscribers several titles, including…
The film Bullet Boy, an intense and gripping drama that follows 18-year-old and recent parolee Ricky (Ashley Walters, Top Boy) and his 12-year-old brother Curtis (Luke Fraser, Casualty) as they try to stay on the right side of the law after an argy-bargy escalates to war in a tough, volatile East London neighborhood.
Billed as a British Boyz in the Hood, Walters' performance earned him the 2004 British Independent Film Awards Most Promising Newcomer award, and director Saul Dibb (The Duchess) won the same award at the 2006 London Critics Circle Film Awards. (And by the way, the title song by Massive Attack is haunting.)
Another is the sci-fi/thriller Eleventh Hour, starring Patrick Stewart (X-Men) as Professor Ian Hood, an advisor for the UK's (fictional) Joint Sciences Committee who investigates threats against humanity that are of a scientific nature, e.g. virus outbreak, black market human cloning, etc. His work has made him made a lot of enemies, so Special Branch operative Rachel Young (Ashley Jensen, Ugly Betty) does bodyguard duty for him.
And then there's Acorn TV's "A Royal Celebration" — a playlist of three documentaries that include The Windsors, which covers the House of Windsor from King George V to Catherine, Duchess of Cambridge; She-Wolves: England's Early Queens, which explores the lives of seven English queens; and Monarchy, the incredible 16-part series hosted by historian David Starkey that delves into Britain's royals like no other program. (Seriously, it's awesome.)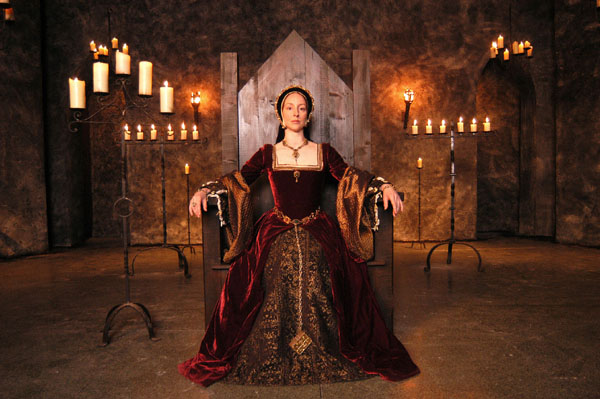 On the 13th of July, Acorn TV adds two titles to its streaming list, including…
The Brontës of Haworth, which follows Brontë siblings Charlotte (Vickery Turner, The Good Soldier), Emily (Rosemary McHale, Midsomer Murders), Anne (Ann Penfold, Casualty), and Branwell (Michael Kitchen, Foyle's War) as they experience soaring artistic achievements and personal tragedies.
The Sinking of the Laconia is a docudrama that tells the harrowing true story of the 1942 German U-boat torpedoing of the RMS Laconia, which was carrying more than 2,000 military and civilian passengers. Told through the eyes of six survivors, it is a tale of heroism, heartbreak, and humanity that stars Ken Duken (Inglourious Basterds), Andrew Buchan (Garrow's Law), Franka Potente (The Bourne Identity), Lindsay Duncan (Rome), and Brian Cox (The Bourne Supremacy).
And on Monday, 20 July 2015, US distribution of The Slap expands to Acorn TV. The original Australian adaptation (vs NBC's American one) of the novel by Christos Tsiolkas explores how a single event — the slapping of a young boy by an adult who isn't his parent — can cause significant repercussions for a group of families and friends. The miniseries stars Jonathan LaPaglia (New York Undercover), Melissa George (Grey's Anatomy), and Oscar® nominee Sophie Okonedo (Hotel Rwanda).
__________________
Add your comments on our Facebook, Google+, and Twitter pages.
Share this post/page.

British TV to Watch in July 2015: Bullet Boy, Republic of Doyle, Strike Back, and More [UPDATED]