Sky 1, Sky plc's flagship pay TV channel in the UK and Ireland, has renewed its focus and upped its investment in original programming, and at least some of its shows are headed to the US.

For viewers on the eastern side of the pond, Sky 1 promises a new range of shows and, for the first time, "brand-new UK drama and comedy all year round, with drama on Wednesdays" — all supported by its 20% increase in spending on new programs.
DRAMA

Kicking things off this September is You, Me and the Apocalypse (previously titled Apocalyse Slough). The ten-part dramedy — an adrenaline-fuelled, continent-spanning tale — stars Rob Lowe (Parks and Recreation), Pauline Quirke (Broadchurch), Mathew Baynton (The Wrong Mans), Paterson Joseph (Law & Order: UK), Joel Fry (Game of Thrones), Jenna Fischer (The Office), Megan Mullally (Will & Grace), and Kyle Soller (Poldark), amongst many others.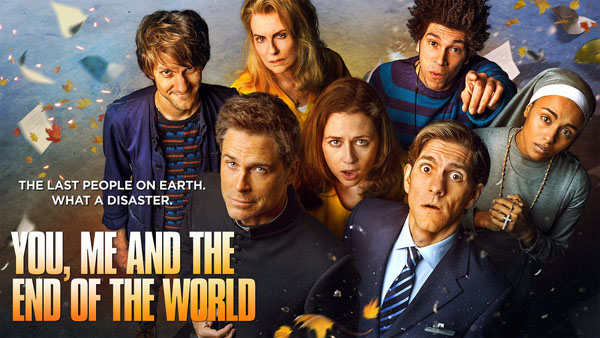 The story follows an eclectic group of seemingly unconnected characters around the world — a rebellious priest, an unhinged white supremacist, a mild-mannered bank manager, a germophobic cyber terrorist, and an American five-star general — as their lives start to intersect in unexpected ways once news hits about a comet on a collision course with Earth. Some will make it to a bunker deep beneath the English suburb of Slough, and as a result will become the unlikely (and unsuitable) future of mankind.
NBC will premiere the series, written and created by Iain Hollands (Beaver Falls), under the title You, Me and the End of the World at a TBA date during the network's 2015/2016 schedule.
Just in time for Christmas is the second adaptation of the much-loved children's picture book, Fungus the Bogeyman, by Raymond Briggs. The heart-warming, four-part Sky 1 drama stars Victoria Wood (Housewife, 49), Keeley Hawes (Line of Duty), Joanna Scanlan (Death Comes to Pemberley), and Timothy Spall (Mr. Turner) as Fungus, the snottiest role of his career.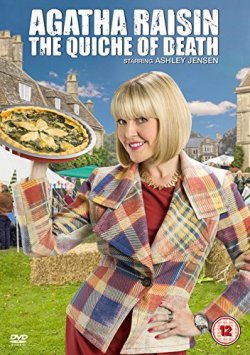 Following the success of the 2014 feature-length one-off Agatha Raisin and The Quiche Of Death
(which I found delightful), Sky 1 commissioned a full series of Agatha Raisin, for which Ashley Jensen (Ugly Betty) will reprise her role as the eponymous savvy sleuth. As with the one-off, the new eight-episode series will be based on the bestselling "Agatha Raisin" mystery novels by MC Beaton.
And two more programs from acclaimed authors will premiere on Sky 1, as well.
One is The Five, the first-ever original story for television created by the international bestselling thriller writer, Harlan Coben. Starring in this taut mystery, about the consequences of a terrible childhood incident for a group of friends, are Tom Cullen (Downton Abbey), O-T Fagbenle (Looking), Lee Ingleby (George Gently), and Sarah Solemani (The Wrong Mans).
And the other is Lucky Man, the first UK television drama from comic-book legend Stan Lee, one that he co-created with BAFTA TV award nominee Neil Biswas (Bradford Riots). Starring James Nesbitt (The Missing) as a down-on-his-luck Murder Squad officer whose fortune mysteriously changes after being given a charm, Lucky Man costars Eve Best (Nurse Jackie), Darren Boyd (Spy), and Sienna Guillory (Fortitude), and will premiere in 2016.
COMEDY
Sky 1's year-round comedy programming includes new shows and new series of returning ones.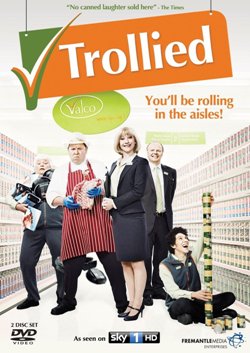 Two new series are on the slate: After Hours revolves around a community radio station and the 18-year-old fan (James Tarpey, The World's End) who can't get enough of its tunes, and stars Ardal O'Hanlon (My Hero), John Thomson (Cold Feet), and Jaime Winstone (Dead Set). And Rovers captures the agony and ecstasy of life as a fan of a lower-league football team, and stars British Comedy Awards winner Sue Johnston (Waking the Dead) as the queen of the clubhouse.
BAFTA TV award nominee Ruth Jones (Gavin & Stacey) reprises her eponymous role in the hit comedy-drama Stella, which is currently filming Series 5. (Viewers in the US can stream Series 1-4 at Hulu Plus.) Also filming is Series 5 of the hilarious supermarket-set Trollied, which has added Sarah Parish (Atlantis) to the cast. And Sally Lindsay (Scott & Bailey) and Daniel Ryan (Home Fires) return to Mount Pleasant for its fifth series, in which their characters Lisa and Dan have new neighbors, played by Nicola Hughes (EastEnders) and Patrick Robinson (Casualty).
ENTERTAINMENT
The wildlife-themed game show Wild Things, comedy panel show Duck Quacks Don't Echo, and non-scripted drama Desi Rascals all return for second series, while James Corden returns for the tenth series of the sports-based comedy panel game show A League of Their Own, and brings with him the three-part A League of Their Own: American Road Trip.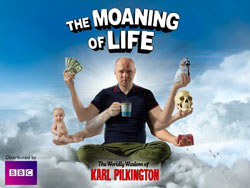 And lastly, returning to Sky 1 and hopefully to Discovery Networks' Science and Discovery Life channels in the US are The Moaning of Life and 50 Ways to Kill Your Mammy, both of which will have their second series. In the former, modern-day philosopher Karl Pilkington questions more of life's big issues as he visits more of the world's most extraordinary places, while in the latter the thrill-seeking Dubliner presenter Baz Ashmawy tests the mettle of his Irish mum Nancy in more extreme adventures and mother-son bonding.
Stay tuned for updates about which of these Sky 1 programs will definitely screen in the US.
__________________
Add your comments on our Facebook, Google+, and Twitter pages.
Share this post/page.

Sky 1's Drama, Comedy, and Entertainment Programs: Some Will Screen in the US, Others Might