Folks on both sides of the pond have been burning up their tellies with the Sky/Pivot Arctic thriller, Fortitude. But which others of the shows slated for Sky's 2015 schedule will land stateside? At least one. Let's take a look at it and what the others are.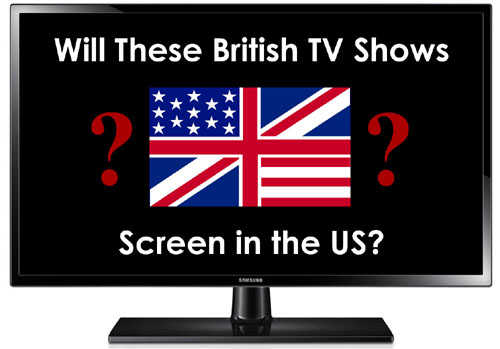 Apocalypse Slough (Sky 1)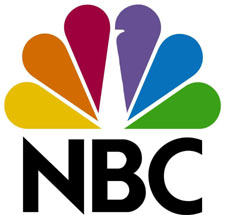 NBC will air this comedy-drama that boasts stars from both sides of the pond, including Rob Lowe (The West Wing), Jenna Fischer (The Office), Megan Mullally (Will and Grace), Mathew Baynton (The Wrong Mans), Paterson Joseph (Babylon), Pauline Quirke (Broadchurch), and Joel Fry (Game of Thrones).
Filming began last month on Apocalypse Slough, a ten-part "adrenaline-fueled witty" series that follows an eclectic group of ordinary people as they wait for an eight-mile-wide comet to collide with Earth.
Lowe stars as (wait for it) Vatican priest Father Jude, who hunkers down beneath the town of Slough with a British bank manager, an Italian nun, a female death row inmate, a five-star US General, a White House civil servant, and a bride with a one-eyed husband 30 years her junior, to watch the end of the world on TV.
UPDATE: Lloyd Owen (Monarch of the Glen) has been cast to play US President Farrell.
Birthday (Sky Arts)
For a bit of humor and existentialism, there is this one-off drama written by Joe Penhall and adapted from his sell-out 2012 Royal Court play. Birthday stars Stephen Mangan (Episodes) as Ed, a pregnant man about to birth his daughter via Caesarian in a maternity ward. Anna Maxwell Martin (Death Comes To Pemberley) costars as Ed's wife, a high-flying executive who tries to stay grounded in patience and sympathy while he sobs his way through the pangs of labor and hormonally-charged emotions that range from agony and humiliation to anxiety to ecstasy.
Critical (Sky 1)
From the looks of it, Jed Mercurio's (Cardiac Arrest, Bodies) third medical drama is like 24 meets 24 Hours in A&E. Critical, set in a state-of-the-art major trauma center, has a real-time feel that ups the intensity and sense of realism as each of the 13 episodes follows one story, in one place and in one hour, of medical professionals who tend to the gravely-ill or seriously-injured during the most life-threatening hour of the patient's treatment.
Leading the ensemble cast is Lennie James (Line of Duty), who stars as locum trauma consultant Glen Boyle. Costars include Catherine Walker (Strike Back) as trauma registrar Fiona Lomas, Claire Skinner (Outnumbered) as trauma consultant Lorraine Rappaport, and Kimberley Nixon (Fresh Meat) as junior doctor Dr. "Harry" Bennett-Edwardes.
Rounding out the cast are Neve McIntosh (Doctor Who), Prasanna Puwanarajah (Diana), John Macmillan (Silk), Ellen Thomas (Rev.), Mali Harries (Hinterland), Paul Bazely (Benidorm), Danny Kirrane (Trollied), Peter Sullivan (The Hour), Emma Fryer (Ideal), Orion Lee (Skyfall), and Juliet Oldfield (Top Boy).
Sky 1 premieres Critical on Tuesday, 24 February 2015.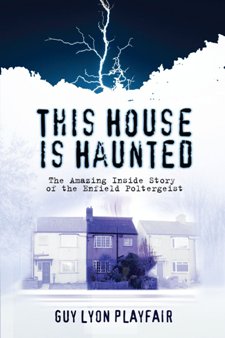 The Enfield Haunting (Sky Living)
"They're heeere." The most documented account of poltergeist activity in British history is at the center of this three-part supernatural drama adapted from the book, This House Is Haunted,
by Guy Lyon Playfair. Based on actual events, The Enfield Haunting draws on extensive documentation, witness statements, and recordings to tell the story of the investigation into the unseen malevolent forces that terrorized a family at their home in the London suburb of Enfield in 1977.
Cannes Film Festival award winner Timothy Spall OBE (Mr. Turner) stars as rookie paranormal researcher Maurice Grosse, who after a personal tragedy, is drawn to the house on Green Street after learning of the disturbing reports about the family's terrifying experience with poltergeists. BAFTA nominee Juliet Stevenson CBE (The Politician's Wife) costars as Maurice's wife, Betty.
Playing the experienced, albeit skeptical, investigator Guy Lyon Playfair is BAFTA winner Matthew Macfadyen (Ripper Street). As Guy and Maurice work together to get to the bottom of the supernatural goings-on, both must confront their pasts and make peace with their own ghosts while trying to save the family from the hauntings.
UPDATE: The Enfield Haunting will air in the US on A&E. Details here.
The Five (Sky Living)
This thriller, the first TV series written and created by bestselling author Harlan Coben
(Missing You, Tell No One), follows a group of friends haunted and united by a terrible incident: the disappearance of one of their younger brothers who had been in their care. The thing is, although the boy has been missing for years, his DNA turns up at a murder scene. Filming of the ten-part The Five starts this spring.
The Last Panthers (Sky Atlantic)
Lastly (for now) is this crime drama about the infamous, real-life Pink Panthers jewel heists gang. The six-part series opens with a diamond heist, then dives into the murky worlds of organized crime and finance where gangsters and banksters rule.
Academy® Award Nominee and BAFTA winner Samantha Morton (In America) stars as Naomi, a British loss adjuster who must recover the stolen diamonds at any cost. Two-time Academy® Award Nominee, three-time BAFTA Award winner, and Golden Globe® winner John Hurt (The Elephant Man) portrays Naomi's nefarious boss, Tom. And double César Award winner Tahar Rahim (Un Prophète) plays Khalil, the French-Algerian flic (cop) who is also in hot pursuit of the thieves.
The multi-lingual (English, French, Serbian) The Last Panthers was filmed in London, Marseille, Belgrade, and Montenegro, and will screen on Sky Atlantic in the UK and Germany and Canal+ in France this year.
UPDATE: The Last Panthers will premiere in the US on SundanceTV. Details here.
Fingers crossed that more than Apocalypse Slough screens stateside. Stay tuned.
__________________
Add your comments on our Facebook, Google+, and Twitter pages.
Will These 2015 Brit TV Shows Screen in the US, Part 3: Sky [UPDATED]