We can add two new dramas to our Brit TV viewing this year: Arthur & George starring Martin Clunes, and Home Fires, starring Samantha Bond and Francesca Annis.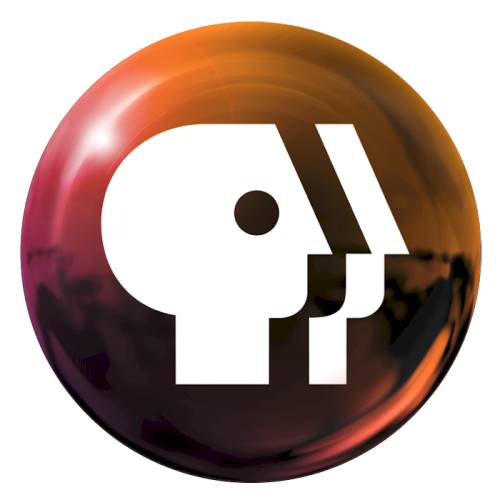 The PBS Winter 2015 TCA Press Tour has been chock-full of new programming news, including Wolf Hall, Poldark, and the PBS/BBC co-production deal. Today our ballyhooing is for two programs that are coming to PBS Masterpiece later in 2015: Arthur & George and Home Fires. (See other shows coming to PBS here.)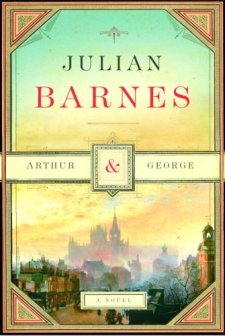 Adapted from the acclaimed novel
by Julian Barnes and starring Martin Clunes (Doc Martin, William and Mary, Men Behaving Badly) as Sherlock Holmes creator, Sir Arthur Conan Doyle, Arthur & George is based on a series of actual events in Conan Doyle's life.
It's 1903, and Conan Doyle has been mourning the death of his wife, Louisa. The grief has overtaken him, and even he admits that he has become "a bore and a sulk." But then he learns of The Great Wyrley Rippings, and returns to his zestful self by pursuing and challenging a notorious miscarriage of justice.
The case concerns George Edalji, a hard-working solicitor and the half-Indian son of Hampshire vicar, Reverend Shapurji Edalji, and his wife Charlotte. George has been serving a seven-year sentence in Pentonville Prison for allegedly mutilating animals and sending threatening letters. Released after serving three years, the now 27-year-old George is desperate to clear his name so he can return to his career.
Set in Staffordshire, Hampshire and London, with the backdrop of Conan Doyle's family home, Undershaw, Arthur & George follows Sir Arthur's personal investigation into George's case, as well as his relationship with Jean Leckie, the much younger woman who eventually became his second wife.
Costarring with Clunes are Arsher Ali (Four Lions, Silent Witness) as George Edalji, Art Malik (The Jewel in the Crown, Upstairs Downstairs) as Rev. Shapurji Edalji, Emma Fielding (Silk, DCI Banks) as Charlotte Edalji, Charles Edwards (Downton Abbey, Trying Again) as Sir Arthur's close and trusted manservant Alfred "Woodie" Wood, Hattie Morahan (The Bletchley Circle, Eternal Law) as Jean Leckie, and Sandra Voe (Breaking the Waves, Vera Drake) as Mam.
"How perfect that Arthur & George will air on PBS, as public television has been such a wonderful home to Doc Martin," said Clunes in a statement. "I'm sure that our new series will be a treat for Doc Martin fans, and for everyone who enjoys a terrific drama."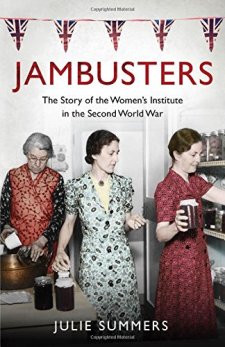 Inspired by Julie Summers' non-fiction book, Jambusters,
Home Fires stars Samantha Bond (Downton Abbey, Outnumbered) and Francesca Annis (Reckless, Cranford) as two incredible and courageous women who, with others, formed the Great Paxford Women's Institute.
World War II is looming large over a rural Cheshire community, and even though the isolated village is far from the battlefields and bloodshed to come, it is not immune from the effects of war.
As the conflict begins, women are separated from husbands, fathers, sons, and brothers, and find themselves under increasing and extraordinary pressures. But by banding together as the Great Paxford Women's Institute, they help maintain the nation's fabric in its darkest hour, and discover inner resources that change their lives forever.
The cast of the six-part drama also includes Ruth Gemmell (Utopia), Mark Bonnar (Line of Duty), Claire Rushbrook (Collision), Mark Bazeley (The Suspicions of Mr. Whicher), Frances Grey (The Widower), and Ed Stoppard (Cilla). Jambusters author Summers also has a cameo role as a WI county organizer.
Also featuring in Home Fires are Rachel Hurd-Wood (Return of Sherlock Holmes), Leila Mimmack (Law & Order: UK), Claire Price (Doctors), Daniel Ryan (Mount Pleasant), Will Attenborough (Utopia), Clare Calbraith (Vera), Chris Coghill (The Driver), Brian Fletcher (The Passing Bells), Fenella Woolgar (Case Histories), Leanne Best (Lucan), Mike Noble (The Curious Incident of the Dog in the Night Time), Jacqueline Pilton (The Royal), Mark Umbers (Eternal Law), Jodie Hamblet (My Mad Fat Diary 2), Adam Long (Happy Valley), Paul Barnhill (Foyle's War), Anthony Calf (Upstairs Downstairs), and Nicola Sloane (Dancing on the Edge).
Arthur & George is a Buffalo Pictures and Masterpiece co-production for ITV, and Home Fires is an ITV Studios and Masterpiece co-production for ITV. PBS has not yet announced premiere dates for the two programs, so stay tuned.
__________________
Add your comments on our Facebook, Google+, and Twitter pages.
PBS Bringing Dramas Arthur & George and Home Fires to Masterpiece