The Murders at White House Farm, based on the real-life, headline-making murders in Essex in 1985, is set to premiere in the US on HBO Max.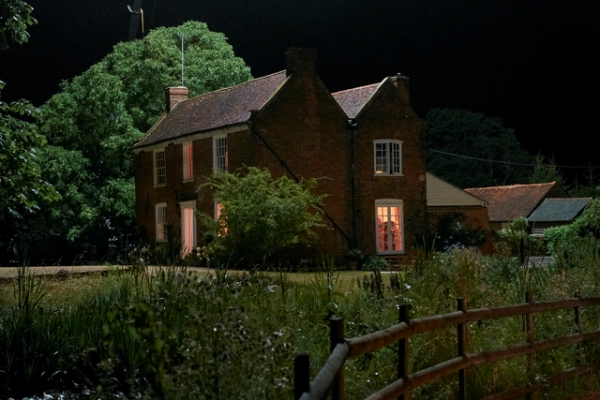 Based on extensive research, interviews and published accounts, including The Murders at White House Farm by Carol Ann Lee and In Search of the Rainbow's End by Colin Caffell, The Murders at White House Farm is a true-crime drama about the murders of three generations of one family at their isolated farm 35 years ago.
The six-part limited series stars Freddie Fox (Year of the Rabbit), Mark Addy (New Blood), Gemma Whelan (Game of Thrones), Alexa Davies (Dead Pixels), Stephen Graham (The Virtues), and Mark Stanley (Sanditon).
In the early hours of August 7, 1985, the Chelmsford police station in Essex receives a call for help from Jeremy Bamber (Freddie Fox). After meeting him at his parents' farmhouse, the police make a gruesome discovery: Jeremy's parents, Nevill and June Bamber, his sister Sheila Caffell, and Sheila's 6-year-old twin sons with ex-husband Colin Caffell (Mark Stanley) have been shot to death inside.
DCI Taff Jones (Stephen Graham), the SIO on the case, turns over the day-to-day and family-care duties to DS Stan Jones (Mark Addy), with assistance from DC Mick Clark.
Based on statements from Jeremy and his girlfriend, Julie Mugford (Alexa Davies), along with evidence found at the scene and the pathologist's initial judgment, the police determine the horrific crimes were acts of murder and suicide committed by Sheila, who had a history of mental illness.
But to Stan, something isn't quite right. More than one thing, actually. From what he's gathered, they collectively seem to point to five murders, so he wants to investigate further. However, Stan gets major push-back from Taff, who is dead-set on the murder-suicide theory, given the supporting clues, and wants the case closed as quickly as possible.
Similar to Stan, Ann Eaton (Gemma Whelan), who was very close to her Aunt June, starts sensing that something is off. Then she makes a discovery that could very well support Stan's theory about the killer being someone other than Sheila.
As the series progresses, both Stan and Ann's suspicions turn to another family member. But how do they prove that this person was the murderer?
The murders made headlines in the UK in 1985, but you don't need to know anything about them to get pulled into The Murders at White House Farm. Call it Essex noir, given the show's dark mood, characters' compromised morals, and images of the vast yet strangely bleak farm fields, along with a decent and dedicated yet put-upon detective who wants nothing more than to put the actual perpetrator behind bars and to give justice to the victims. It's compelling viewing.
Featuring in the series are Scott Reid (Line of Duty) as DC Mick Clark, Grace Calder (Deadwater Fell) as Colin's partner Heather Amos, Sean Gilder (Poldark) as CS George Harris, Alfie Allen (Game of Thrones) as Jamie"s friend Brett Collins, Oliver Dimsdale (Grantchester) as Ann's husband Peter Eaton, Richard Goulding (Belgravia) as Ann's brother David Boutflour, Dorian Lough (Trial & Retribution) as DI Cresswell, Cressida Bonas (Doctor Thorne) as Sheila Caffell, Nicholas Farrell (Secret State) as Nevill Bamber, and Amanda Burton (The Commander) as June Bamber.
The Murders at White House Farm premieres in the US in its entirety tomorrow, Thursday, September 24, exclusively on HBO Max.
The Murders at White House Farm: The Podcast, co-produced by iHeartRadio and HBO Max, will also launch on September 24; you can listen to it on HBO Max, iHeartRadio, and everywhere podcasts are available.
__________________

Share this post/page.




Outbound links on this page include non-affiliate links and affiliate links; the latter allows us to earn income from qualifying actions.
The Murders at White House Farm: Gripping True-Crime Drama Set to Premiere in the US