Stateside fans of The Great British Baking Show, rejoice! The new season premiered today in the UK, and it arrives in the US later this week!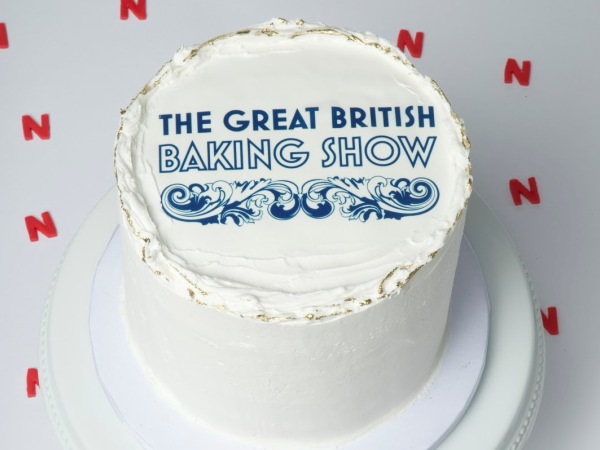 Combine flour, sugar, and eggs with twelve amateur-baker contestants, two discerning judges, and a returning presenter paired up with a new one, and you get the brand new season of The Great British Baking Show.
Known as The Great British Bake Off in the UK, the show's new season — Series 11 — debuted on Channel 4 earlier today, and will premiere in the US on Netflix this Friday as "Collection 8" of The Great British Baking Show.
Celebrity chef and author Paul Hollywood and cookery school founder and novelist Prue Leith return as the show's judges. Comedian-actor Noel Fielding (The Mighty Boosh) is back, too, but now his presenting partner is actor-comedian Matt Lucas (Little Britain), who takes over for Sandi Toksvig.
The twelve contestants, from parts of England and Scotland, range in age from 20 to 61 years old, and count amongst them two accountants, an accounting and finance student, an armored truck guard, a bronze resin sculptor, a diagnostic radiographer, a digital manager, a music teacher, a pantomime producer, a pharmacy dispenser, a project manager, and a retirement living team leader.
As with practically everything else, the global covid-19 pandemic affected production of The Great British Baking Show — from the filming schedule being delayed by three months and then shortened to just six weeks (from the usual twelve or thirteen), to the contestants and crew having to live in a "self-contained biosphere" (a hotel with limited staff) during filming and then having to self-isolate after filming was completed.
So extra kudos to everyone involved in the production of the new season.
Collection 8 of The Great British Baking Show, a Netflix Original Series, begins streaming in the US with its first episode — "Cake" — on Friday, September 25, exclusively on Netflix. New episodes of the ten-episode season will arrive on the streaming service on Fridays.
__________________

Share this post/page.

Outbound links on this page include non-affiliate links and affiliate links; the latter allows us to earn income from qualifying actions.
The Great British Baking Show: Brand New Season Coming to Netflix This Week!