The winner of the 2020 Broadcasting Press Guild Awards for Best Single Drama/Miniseries, The Virtues is a can't-miss drama starring the talented Stephen Graham.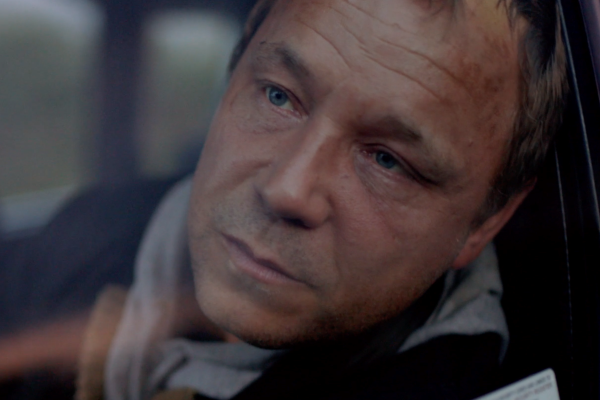 The first thing I saw multiple-award winner Stephen Graham in was the film Snatch. Then the TV shows Band of Brothers, Boardwalk Empire, and Taboo, on to Little Boy Blue, Line of Duty, and Save Me, with more in between. He's terrific in them all.
And now The Virtues, in which he delivers a tour-de-force performance.
Graham stars as Joseph, a laborer and two-years-sober recovering alcoholic in Sheffield who, after seeing his young son before the lad moves to Australia with his mum/Joseph's ex and her new partner, goes on a wicked booze- and drug-fueled bender.
With the grounding force in his life now gone, Joseph makes his way to his hometown in Ireland. He goes to confront the past that haunts him, and to find Anna (Helen Behan, Taken Down), the sister he hasn't seen since he was put into care at an orphanage for boys after their parents died.
Finally reunited with Anna after more than 30 years apart, Joseph begins creating a new life for himself in Ballybraigh, living with his newfound sister and her family and getting work with her husband, Michael (Frank Laverty, Michael Collins). The love and support are just what Joseph needs on his path to healing.
Then he meets a man who knows him. Knows the boys' care home. Knows about his time there and that Joseph ran away from there when he was just 9 years old. A visit to the long-abandoned and dilapidated building releases a barrage of fragments of long-suppressed memories, causing Joseph to freak out and to seek out solace in a glass.
Meanwhile, Anna has opened her home to Michael's sister, Dinah (Niamh Algar, The Bisexual), too. Her youth wasn't a bed of roses, either, and like Joseph, she is a scarred survivor of a brutal, life-altering act. The two develop a mutual attraction, leading to a singular moment for Joseph that scares the bejesus out of Dinah (as well as the viewer).
Upon realizing in full the truth of their respective traumas and with no one around to intervene, Joseph and Dinah set out to reclaim the stolen pieces of their souls by avenging the horrors they each endured.
The Virtues is a brilliant piece of storytelling. It is dark and disturbing and utterly raw, and at times as difficult to watch as it is to turn away. Cos it is painfully real. We're made to feel the quiet suffering and simmering rage of walking-wounded Joseph and Dinah, as well as the distress of those who want and try to but ultimately can't help them. All they can do is repeat, "I'm sorry." It's shattering.
But, believe it or not, it is not all gloom and doom. There is, eventually, a glimmer of hope. Still, I was so affected by The Virtues that I had to leave it for a few days before I could write about it.
Written by three-time BAFTA Awards winners Shane Meadows (This Is England '86/'88/'90) and Jack Thorne (National Treasure), and directed by Meadows, the four-part drama features Mark O'Halloran (Dead Still), Niamh Cusack (Father Brown), Liam Carney (Red Rock), and Deirdre Donnelly (Ballykissangel).
The Virtues, a Topic Original series, is currently streaming in the US exclusively on Topic and its digital channels, including Topic on Amazon.
(New subscribers can take advantage of Topic's "Tour the World from Your Couch" promotion for a limited time. Read more about it here.)
__________________

Add your comments on our Facebook and Twitter pages.
Share this post/page.

Outbound links on this page include non-affiliate links and affiliate links; the latter allows us to earn income for qualifying actions.
The Virtues: Stephen Graham Gives a Standout Performance in This Dark Drama