Ovation TV announced today the launch of Mystery Alley, the arts network's new linear TV destination and AVOD streaming service for stateside fans of mystery and drama programs.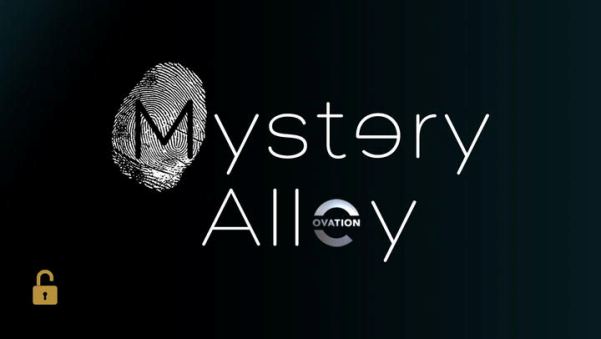 Ovation TV, America's only arts network, continues to expand its commitment to bringing premium mystery and drama content to fans of the genre by creating Mystery Alley, a new linear destination as well as an expanded AVOD (ad-supported video-on-demand) service with a deeper content library within the Ovation NOW on-demand streaming app.
This follows the success of international mystery titles on the network, including Canadian period mystery series Frankie Drake Mysteries and Murdoch Mysteries, British mystery and thriller series Riviera, Midsomer Murders, and Agatha Christie's Partners in Crime, and Australian mystery thriller The Code, amongst others.
New titles will be added monthly to Mystery Alley on Ovation NOW, with the goal of tripling content offering by end of year. This content includes both TV series and movies, such as Midsomer Murders, The Scapegoat (starring Perry Mason's Matthew Rhys), and Mary Higgins Clark: Pretend You Don't See Her.
Available for streaming now on both linear TV, at ovationtv.com/watch, and Ovation's on-demand streaming app, Ovation NOW (available on digital platforms iOS, Android, Roku, and Amazon Fire), are the following Mystery Alley titles:
Mystery Alley TV Series
Midsomer Murders (UK)
The Hour (UK)
The Blue Rose (NZ)
The Strange Calls (AU)
Republic of Doyle (CA)
Hooten & the Lady (UK)
Cloudstreet (AU)
Mystery Alley TV Movies & Miniseries
Another Life (UK)
Missing (UK)
A Model Daughter (AU)
Mystery of a Hansom Cab (AU)
The Poison Tree (UK)
The Scapegoat (UK)
The Shadow Island Mysteries: Last Christmas (CA)
The Shadow Island Mysteries: Wedding for One (CA)
Venus & Mars (NZ)
The network will also air Mystery Alley titles on Saturday nights with stars Gabriel Byrne, Gillian Anderson, Ben Whishaw, and Dominic West in series including
Secret State
,
The Fall
, and
The Hour
.
Stay tuned for updates.
__________________

Share this post/page.




Outbound links on this page include non-affiliate links and affiliate links; the latter allows us to earn income from qualifying actions.
Mystery Alley: Ovation TV Launches New Linear Destination & Expanded AVOD Service