Netflix released today the official trailer for its highly-anticipated new Original mystery-crime drama series, Young Wallander.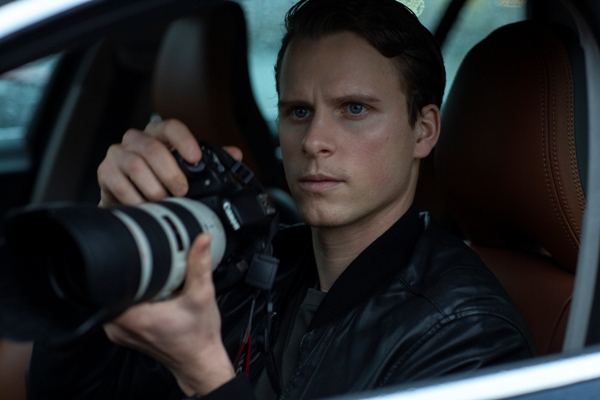 Young Wallander is a young, edgy, and modern series that sees Kurt Wallander, the iconic detective character created by the late, great Henning Mankell, investigate his gripping first case. The story focuses on the formative experiences — both professional and personal — faced by Kurt as a recently-graduated police officer in his early twenties.
Playing the young Kurt Wallander is Kristallen Award winner Adam Pålsson (Before We Die, The Bridge, Don't Ever Wipe Tears Without Gloves).
The English-language drama series is told over six serialized episodes and features both British and Swedish cast members, including Richard Dillane (Wolf Hall) as Superintendent Hemberg, Leanne Best (Cold Feet) as Frida Rask, Ellise Chappell (Poldark) as Mona, Yasen Atour (Marcella) as Reza, Charles Mnene (The State) as Bash, Jacob Collins-Levy (The White Princess) as Karl-Axel Munck, Alan Emrys (Johnny English Strikes Again) as Gustav Munck, and Kiza Deen (Hollyoaks) as Mariam.
A production of Yellowbird UK, the series is directed by Ole Endresen (Aber Bergen) and Jens Jonsson (Blinded) and produced by Berna Levin (The Girl in the Spider's Web). The writers are Benjamin Harris (Time Takes a Holiday), Jessica Ruston (Harlots), Anoo Baghavan (Hidden: Förstfödd), and Ben Schiffer (Ransom).
Young Wallander, a Netflix Original series, premieres globally on Thursday, September 3, exclusively on Netflix. (You can set a reminder for it now by visiting www.netflix.com/YoungWallander.)
__________________

Share this post/page.

Outbound links on this page include non-affiliate links and affiliate links; the latter allows us to earn income from qualifying actions.
Young Wallander: Netflix Releases Trailer for New Mystery-Crime Drama Series