WGN America is bringing another series from Canada to US audiences: the mystery-psychological drama The Disappearance, starring Primetime Emmy® winner Peter Coyote.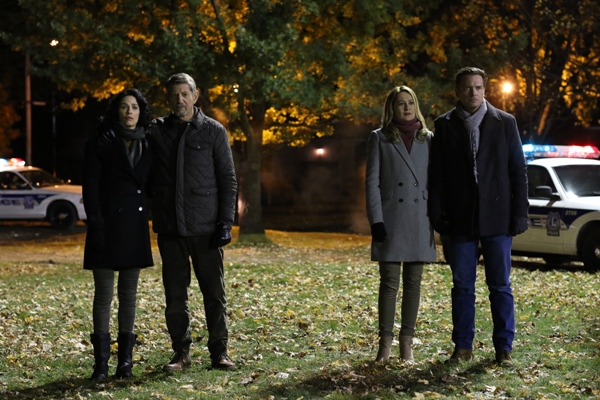 Centered around the unexplained disappearance of a beloved boy, The Disappearance follows his family as they delve into the all-consuming investigation of what happened to him.
On the day before Anthony Sullivan's (Michael Riendeau, Dominion) tenth birthday, his teacher abruptly stops his class project before it even really starts. The next day, Anthony is as excited as can be to begin the birthday treasure hunt concocted by his grandfather Henry (Peter Coyote, Erin Brockovich, The Inside). But later, while Anthony's friends are playing at his birthday party and his parents are waiting for his triumphant return from the treasure hunt, there's no sign of him. Anthony doesn't come home.
So begins the six-part drama about one family's torment as they grapple with the loss of their bright and beautiful son-grandson-nephew, the lack of closure of the tragedy, and the desperation of still-flickering hope.
Two years after Anthony went missing, his father Luke (Aden Young, Rectify, The Code) has a drinking problem, and his mother Helen (Camille Sullivan, Unspeakable, Intelligence) still has maternal pangs but no longer has her lover. And Henry, a former judge, seems perpetually angry and keeps lashing out at the slightest provocation.
As Henry continues his own investigation into what happened to Anthony, Luke and Helen likewise keep up their efforts to find their son. In so doing, the divorced but still-close couple starts to uncover devastating, deep-rooted family secrets that shed a dark light on the fond memories they and Luke's sister Catherine (Joanne Kelly, Warehouse 13) had held.
Meanwhile, Lieutenant-Detective Susan Bowden (Micheline Lanctôt, Unité 9) and Sergeant-Detective Charles Cooper (Kevin Parent, Café de Flore) must deal with other crimes in this part of Quebec — until a seemingly unconnected case turns out to be a link to Anthony's disappearance.
Co-created and co-written by Normand Daneau (Unité 9) and Geneviève Simard, and directed by Peter Stebbings (Murdoch Mysteries), the miniseries features Neil Napier (19-2), Judith Baribeau (District 31), Sean Devine (The 4400), Henry Kwok (Tom Clancy's Jack Ryan), and Tristan D. Lalla (Bad Blood).
The Disappearance premieres in the US tomorrow, July 9, at 10 PM ET, on WGN America.
__________________

Add your comments on our Facebook and Twitter pages.
Share this post/page.

The Disappearance: Canadian Mystery-Psychological Drama Set to Debut in the US