A comedy, a thriller, and a mystery walk into a bar… Okay, no, they don't, but we have news about series in each of these genres that are returning to telly.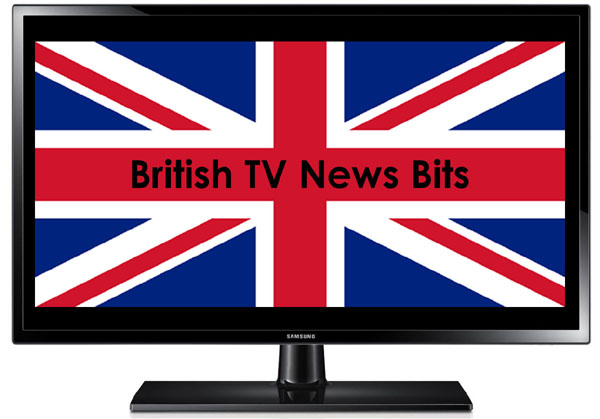 Hold the Sunset
A tad more than a week after this Britcom — John Cleese's first in nearly 40 years — premiered in the US on BritBox, the BBC has announced the cast of the show's second season.
Joining series regulars Cleese (Fawlty Towers), Alison Steadman (Gavin & Stacey), Jason Watkins (Trollied), and Rosie Cavaliero (Prey) in Season 2 are Sue Johnston (Waking the Dead), Christian Brassington (Poldark), and Shauna MacDonald (MI-5).
In Season 1, widow Edith (Steadman) finally gives into the advances of her old flame Phil (Cleese), but their plans are derailed when her son Roger (Watkins) moves into her house after leaving his job, his estranged wife Wendy (Cavaliero), and their kids.
The zaniness continues in Season 2, which is already filming with Johnston as Edith's impossible sister Joan, Brassington as hopeless estate agent Percy, and MacDonald as Georgie, the irrepressible daughter of Edith's old flame Bob (James Cosmo, Game of Thrones).
Stay tuned for updates.
Trust Me
Filming on the second season of this psychological drama thriller started Monday in Glasgow with a brand new cast. (Season 1, which is streaming in the US exclusively on Hulu, starred Jodie Whittaker, now playing the first-ever female Time Lord in Doctor Who.)
Set in the neurological unit of Glasgow Hospital, Season 2 stars Alfred Enoch (Harry Potter, How to Get Away with Murder) as Corporal Jamie McCain, a survivor of a shock enemy attack. As Jamie recovers from a spinal injury that has left him temporarily paralyzed, he faces a new enemy as fellow patients on the ward are dying unexpectedly around him. In his obsessive search for the truth, Jamie ends up dragging himself and the clinical staff into their own unnerving nightmares. But with Jamie's behavior becoming increasingly erratic, questions arise about whether the threat is real or imagined and if Jamie is a man we can trust.
The new season co-stars John Hannah (Four Weddings and a Funeral) as Dr. Archie Watson, the clinical lead whose awkward persona hides a seedier and more sinister side; Ashley Jensen (Agatha Raisin) as Debbie, a seemingly unimpeachable and truly vulnerable physiotherapist who is fiercely committed to her patients and oh so susceptible to being manipulated by a close colleague; and Richard Rankin (The Crimson Field) as Dr. Alex Kiernan, a seemingly fun and dedicated neurologist who hides his steely ambition and an undercurrent of threat beneath his professional exterior.
Also featuring in Season 2 are Katie Clarkson-Hill (Guilt), Jamie Michie (Shetland), Chloe Harris (The Village), Amiera Darwish (The Tunnel), and newcomer Saskia Ashdown.
Trust Me: Series 2 will air in the UK on BBC One in 2019. Stay tuned for updates about if/when Hulu or another channel will pick it up for US audiences.
Unforgotten
ITV announced today that Unforgotten, one of the best mystery-crime drama series on telly these days, will return for a fourth season. (Hurray!)
Nicola Walker (Last Tango In Halifax) and Sanjeev Bhaskar (Goodness Gracious Me) will reprise their roles as DCI Cassie Stuart and DI Sunny Khan, detectives that will investigate another emotionally-charged and compelling cold case in the new season.
Behind the camera are crew members also returning to the series, including the show's creator, Chris Lang (Dark Heart), who will once again pen the scripts; Andy Wilson (Endeavour), who will direct the six new episodes; and Guy de Glanville (Age Before Beauty), who will produce Series 4.
Series 3, which debuted in the UK in July, hasn't arrived in the US yet. PBS, which began its premiere of the first two seasons back in April, hasn't made any announcements about the third season (although I'm guessing they will probably air it in 2019, given how much viewers loved Seasons 1 and 2), so stay tuned for updates.
__________________

Add your comments on our Facebook and Twitter pages.
Share this post/page.

Brit TV News Bits: Hold the Sunset, Trust Me, Unforgotten