Mark your calendars, because PBS has set the premiere dates for British TV programs making their US debuts this spring.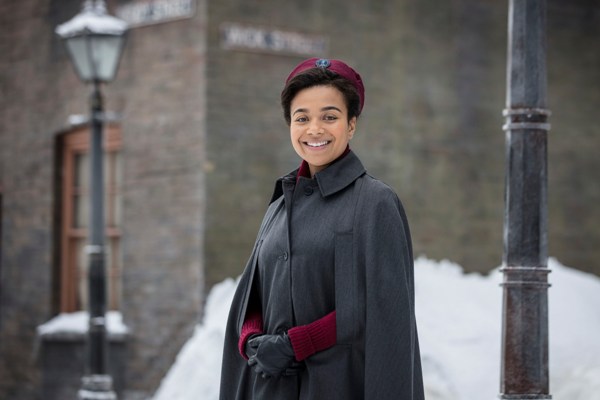 From a popular period drama and a highly-anticipated contemporary drama, to a critically-acclaimed murder mystery and a Brit-ified adaptation of a classic American story, PBS is the place to be for British telly on Sunday evenings.
(Remember to check your local listings for the exact air dates and times of these shows on the PBS station that serves your area, as they can be different from the national listings.)
Call the Midwife: Season 7
One of the most beloved British period dramas of the 2010s, Call the Midwife continues its brand of heartfelt and humorous storytelling in its seventh season.
The big news this season is Leonie Elliott (Black Mirror) joining the cast as Lucille Anderson, the first West Indian midwife to be featured as a series regular. Lucille and the Nonnatus House nuns and nurses face several challenging issues over the course of eight episodes — from leprosy, tokophobia and stroke, to Huntington's chorea, unmarried mothers, and cancer.
What about their personal stories? Well, Trixie (Helen George) continues to struggle with alcoholism, Shelagh (Laura Main) and Dr. Turner (Stephen McGann) get an au pair, and there's a bit of a "medical mystery" (according to series creator and writer Heidi Thomas) as regards Sister Monica Joan (Judy Parfitt). You'll have to watch Season 7 to find out if Barbara (Charlotte Ritchie) and Tom (Jack Ashton) return to Poplar from Birmingham and if love blossoms for Nurse Crane (Linda Bassett), not to mention follow-ups to more of the storylines from the 2016 holiday special.
Call the Midwife: Season 7 airs March 25 from 8-10 PM, and April 1 through May 6 from 8-10 PM ET.
The Child In Time
This feature-length made-for-TV movie, adapted from the best-selling novel of the same name by Ian McEwan, stars Benedict Cumberbatch (Sherlock) as Stephen Lewis, a children's author whose young daughter Kate disappears while the two are out shopping. Both he and his wife Julie (Kelly Macdonald, Boardwalk Empire) struggle to cope, but Kate's continued absence from their lives, combined with guilt and blame, devastates their marriage.
Co-produced by Masterpiece, The Child In Time airs April 1 from 9-10:30 PM ET.
Unforgotten: Season 1

This intricate and compelling crime drama series stars Nicola Walker (Last Tango in Halifax) as DCI Cassie Stuart and Sanjeev Bhaskar (The Indian Doctor) as DI "Sunny" Khan, detectives who investigate the decades-old cold case of a young man whose newly-discovered diary implicates four seemingly unconnected individuals in his demise.
Featuring in the six-episode serial are Tom Courtenay (Little Dorrit), Gemma Jones (Capital), Trevor Eve (Waking the Dead), Bernard Hill (Wolf Hall), Ruth Sheen (Misfits), Brian Bovell (C.B. Strike), and Peter Egan (Downton Abbey).
Unforgotten airs as a Masterpiece program every Sunday from April 8 through May 13 at 9-10:30 PM ET.
Little Women
Speaking of Masterpiece, a new, British-flavored adaptation of Louisa May Alcott's classic coming-of-age story is coming to telly under PBS' Sunday evening drama banner.
Playing the four March sisters are Willa Fitzgerald (Royal Pains) as Meg, newcomer Maya Hawke as Jo, Annes Elwy (Philip K. Dick's Electric Dreams) as Beth, and Kathryn Newton (Halt and Catch Fire) as Amy.
Three-time Oscar® nominee Angela Lansbury (Murder, She Wrote) stars as Aunt March, four-time BAFTA winner Michael Gambon (Fearless) as neighbor Mr. Laurence, and three-time Oscar® nominee Emily Watson (The Politician's Husband) as March family matriarch Marmee.
Adapted by two-time Emmy® nominee Heidi Thomas (Call the Midwife), directed by Vanessa Caswill (My Mad Fat Diary), and produced by Golden Globe® and BAFTA Award-winning Playground Entertainment (Wolf Hall), Little Women airs on May 13th from 8-9 PM and May 20th from 8-10 PM ET.
__________________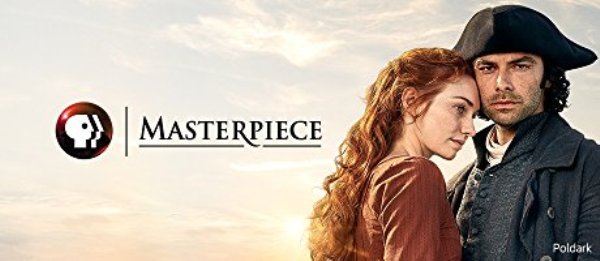 Add your comments on our Facebook and Twitter pages.
Share this post/page.

PBS Sets Premiere Dates for Call the Midwife, Unforgotten & More