UK drama Fearless, starring BAFTA Award winner Helen McCrory and two-time Emmy® Awards nominee Michael Gambon, is coming to the US as an Amazon Original Series.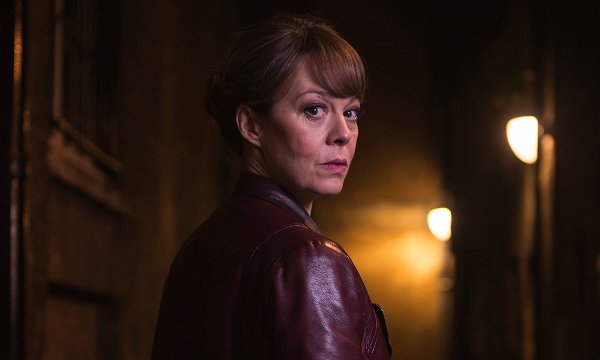 Written and executive produced by three-time Emmy® Awards nominee Patrick Harbinson (Homeland, Law & Order: SVU, ER), Fearless is a legal conspiracy thriller that follows human rights lawyer Emma Banville (Helen McCrory, Peaky Blinders, Penny Dreadful), whose latest case uncovers a web of secrets and collusion with both personal and national repercussions.
The case involves Kevin Russell (Sam Swainsbury, Mum), a man who is serving a life sentence for the murder of schoolgirl Linda Simms (Eve Austin, In the Flesh) 14 years earlier. Emma feels he was wrongly convicted, so is determined to reveal the truth behind Linda's death and prepared to go to extreme lengths to prove Kevin's innocence. However, as she digs deeper into the case — risking her career, personal life, and reputation — she begins to sense powerful forces in the police and the intelligence services who want to stop her from uncovering the truth.
Costars in Fearless include BAFTA Award winner Wunmi Mosaku (Dancing on the Edge, Vera) as Olivia Greenwood, the original investigator on the case; Jonathan Forbes (Catastrophe) as Dominic Truelove, a former cop and Banville's legal assistant; Rebecca Callard (Ordinary Lies) as Annie Peterson, Kevin's former girlfriend; Emmy® nominee Robin Weigert (American Horror Story) as CIA operative Heather Myles; John Bishop (Accused) as Steve Livesey, Emma's boyfriend; Jamie Bamber (Marcella) as Matthew Wild, an MP; Emma Hamilton (Mr. Selfridge) as a childhood friend of Linda Simms and the wife of Matthew Wild; and four-time BAFTA Award winner Michael Gambon (Fortitude) as former Deputy Secretary to the Cabinet Sir Alastair McKinnon.
Produced by Mammoth Screen for ITV in association with Weinstein Television, all six episodes of Fearless will premiere in the US on Friday, October 27th, exclusively on Amazon Prime Video.
__________________
Add your comments on our Facebook & Twitter pages.
Share this post/page.

Fearless: Amazon Prime Bringing Legal Thriller Starring Helen McCrory to US