Welcome to August and the dog days of summer, the perfect time to chill out with the AC set to high and the telly tuned to new and returning Brit TV shows.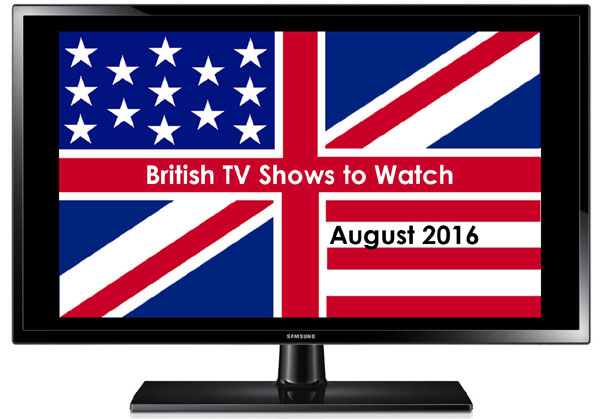 NATIONAL PREMIERES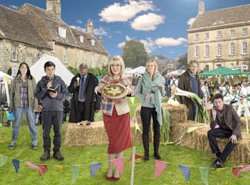 Agatha Raisin: The Quiche of Death
Adapted from The Quiche of Death, the first title in the "Agatha Raisin Mysteries" novels by bestselling author M.C. Beaton, this feature-length pilot stars Ashley Jensen (Extras) as the PR pro-turned-amateur sleuth. After moving from London to a quaint village in the Cotswolds, Agatha discovers she has a knack for solving crimes when she must prove herself innocent in the death of the quiche competition judge after her entry kills him. It's fun, funny, and well worth a watch. (Further details are here.) Agatha Raisin: The Quiche of Death, an Acorn TV Original Series, premieres in the US today, 1 August 2016, exclusively on Acorn TV. (Image © Mammoth Screen, Free@Last TV, courtesy of Acorn TV)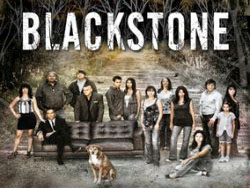 Blackstone: Seasons 1-5 (Complete) (Canada)
This multiple award-winning drama follows the lives of members of the (fictional) troubled Blackstone First Nation. On the reserve in Alberta, community leaders try to solve the problems that plague their people, which range from domestic abuse and drug use, to political corruption and power struggles. Carmen Moore (Arrow) stars as Leona Stoney, the new chief. Blackstone premieres in the US on 1 August 2016 on Netflix.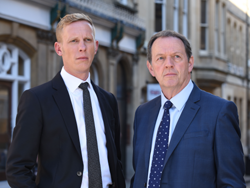 Inspector Lewis: Season 8 (Final)
Stateside viewers will soon bid a fond farewell to one of British TV's most beloved detective duos, Robbie Lewis (Kevin Whately) and James Hathaway (Laurence Fox), as Inspector Lewis comes to a close. As they investigate three new murder cases under a new boss (Steve Toussaint, Scott & Bailey), Lewis must prove his worth as a consultant to the Oxford Police and keep his relationship with Laura from going off the rails, while Hathaway must face the inevitable conclusion of his father's declining health. Inspector Lewis: Season 8 premieres in the US on Sunday, 7 August 2016, at 9 PM ET, on PBS. (Check your local listings.) (Photo courtesy of © ITV Studios/Masterpiece)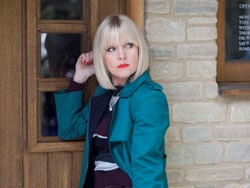 Agatha Raisin: Series 1
Worthy of a binge-watch and consisting of eight standalone episodes based on seven novels and one short story by M.C. Beaton, Series 1 of Agatha Raisin finds the amateur sleuth enmeshed in and working doggedly to solve murder mysteries involving hanging, bludgeoning, and more in the not-so-idyllic Cotswolds village of Carsely. (Further details are here.) Agatha Raisin: Series 1, an Acorn TV Original Series, has its exclusive US premiere on Monday, 8 August 2016, on Acorn TV. (Photo © Mammoth Screen, Free@Last TV, courtesy of Acorn TV)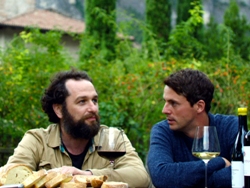 The Wine Show: Season 1
Matthew Goode (Downton Abbey, Dancing on the Edge) and Matthew Rhys (The Americans, Brothers & Sisters) star in this new series about the people and stories behind some of the world's most fascinating wines. Based in their villa in the Italian hills, filmed in beautiful locations across the globe, and featuring top chefs, this 13-episode series entertains as it educates wine lovers and non alike. The Wine Show: Season 1 premieres in the US on Saturday, 13 August 2016, exclusively on Hulu. (Photo © Infinity Creative Media, courtesy of Hulu)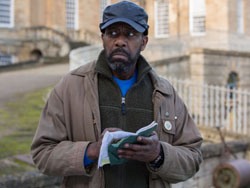 The Syndicate: All or Nothing (Series 3, Final)
In the final series of this terrific ensemble-cast drama, the lines between upstairs and downstairs begin to blur when the remaining five staff members of Hazelwood Manor — the once-stately and now crumbling home of Lord and Lady Hazelwood (Anthony Andrews, Brideshead Revisited, and Alice Krige, Tyrant), in debt to the tune of ₤6.5 million — win the lottery. Costarring in the six episodes are Lenny Henry (Chef!), Cara Theobold (Downton Abbey), Elizabeth Berrington (Stella), Melanie Hill (Coronation Street), and Richard Rankin (The Crimson Field). The Syndicate: All or Nothing premieres in the US on Monday, 22 August 2016, exclusively on Acorn TV. (Photo © Rollem Productions, courtesy of Acorn TV)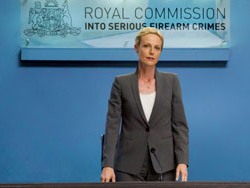 Janet King: The Invisible Wound (Series 2) (Australia)
Series 2 of this hit Aussie legal/political drama opens two years after Series 1 (see below), and finds Janet (Marta Dusseldorp, A Place to Call Home, Jack Irish) still grieving the death of her partner Ash, the victim of an unsolved murder, while heading a high-profile royal commission into serious firearm crime. As she and her team piece together how illegal guns enter the country, they discover evidence related to Ash's murder and become targets for criminals and politicians alike. Series 3 has been commissioned. The eight-episode Janet King: Series 2 premieres in the US on Monday, 29 August 2016, exclusively on Acorn TV. (Photo © Screentime, courtesy of Acorn TV)
LOCAL PREMIERES
For all British TV series airing on local public TV stations this month, check your local listings or contact the station that serves your area for details about carriage and air dates and times. Viewers in the Washington, DC area can tune in to WETA UK for the shows below.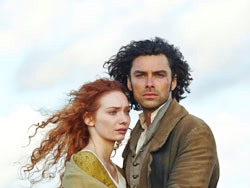 Inside Poldark
PBS affiliate stations are gearing up for the September return of Poldark, the hit reboot of the period drama that stars Aidan Turner as Ross Poldark and Eleanor Tomlinson as Demelza. Hosted by Robin Ellis, who played Ross in the first television adaptation of Winston Graham's "Poldark Saga" historical novels, this special uses interviews with the cast and crew, behind-the-scenes footage, and program clips to explore the themes of the series and Poldark as hero. (Photo courtesy of Robert Viglasky/Mammoth Screen)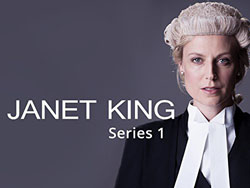 Janet King: The Enemy Within (Series 1) (Australia)
In Series 1 of Janet King, Marta Dusseldorp plays the eponymous Senior Crown Prosecutor who, after taking a year of maternity leave, returns to work at the Department of Public Prosecutions, only to lose her first case back on the job. Undaunted and out to prove she isn't off her game, she pours herself into a controversial case involving a senior-ranking police officer. However, conspiracy and corruption threaten her career, her family, and her life.
NON-PREMIERE PROGRAMS ADDED TO STREAMING SERVICES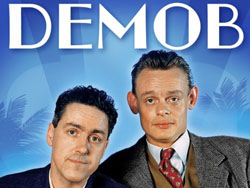 Demob
Captain Ian Deasey (Griff Rhys Jones, Alias Smith and Jones) and Lance Corporal Dick Dobson (Martin Clunes, Doc Martin) had a "good war," having spent much of World War II entertaining troops with their bawdy stage routines. But with the war ending, they're being "demobbed" — demobilized and sent back into civilian life. Sounds great, but after serving four years in the North African desert, adjusting to peacetime London comes with a renewed longing for the stage. Demob begins streaming today, 1 August 2016, on Acorn TV.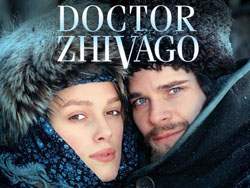 Doctor Zhivago
In this two-part miniseries, war and revolution bring poet and physician Yury Zhivago (Hans Matheson, The Tudors) together with the beautiful Lara (Keira Knightley, Pride & Prejudice), his muse and all-consuming passion. But both are haunted — Yury by guilt over his betrayal of his beloved wife Tonya (Alexandra Maria Lara, Bukow and König), and Lara by fear of Victor Komarovsky (Sam Neill, And Then There Were None), the powerful man who means to have her any way he can. Doctor Zhivago begins streaming today, 1 August 2016, on Acorn TV.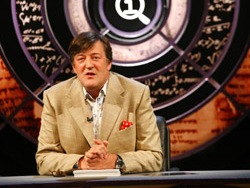 QI: Series 7
Host Stephen Fry, permanent panelist Alan Davies, and guests panelists, including David Tennant (Doctor Who), David Mitchell (Upstart Crow), and Sue Perkins (The Great British Baking Show), take on topics starting with the letter G in this hilarious panel game show. Watch to see who gets the most points for their "quite interesting," if not correct, answers about gardens, gifts, gravity, and more. QI: Series 7 begins streaming today, 1 August 2016, on Acorn TV.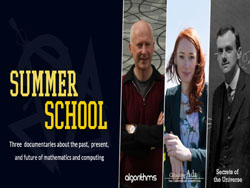 Summer School (Documentary Compilation)
Whether you gravitated toward math and science in school or not, there's no denying they form the foundation of nearly everything we do and reveal the beauty and mystery of the world around us. This curated collection of documentaries — including The Secret Rules of Modern Living: Algorithms, Calculating Ada, and Secrets of the Universe — delve into lives of celebrated minds in these fields and show how their work affects us even today. The Summer School documentaries begin streaming Monday, 8 August 2016, on Acorn TV.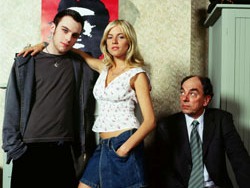 Bedtime
Set during the half-hour before bedtime, this dramedy series goes behind closed doors to give viewers a fly-on-the-wall listen of the nighttime conversations between husbands and wives, fathers and sons, and more. It features an all-star ensemble cast that includes Alun Armstrong (New Tricks), Sienna Miller (The Girl), Claire Skinner (Outnumbered), Stephen Tomkinson (DCI Banks), and Timothy West (EastEnders), amongst others. Acorn TV begins streaming the complete Bedtime starting with Series 1 on Monday, 15 August 2016, followed by Series 2 on 22 August and Series 3 on 29 August.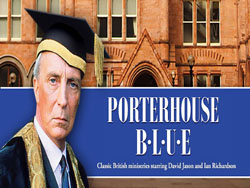 Porterhouse Blue
Adapted from Tom Sharpe's bestselling novel of the same name, this four-part miniseries stars David Jason (A Touch of Frost) as Skullion, head porter of (fictional) Porterhouse College, whose 500-plus years of tradition mostly involve decadent banquets, drunkenness, and undistinguished scholarship. Crackling with dry wit and bristling with satirical barbs, this send-up of Cambridge life costars Ian Richardson (House of Cards trilogy). Porterhouse Blue begins streaming Monday, 29 August 2016, on Acorn TV.
(All photos in this section courtesy of Acorn TV.)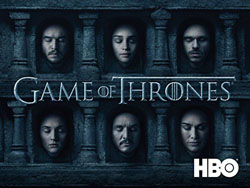 Game of Thrones: Season 6
Jon Snow (still) knows nothing, and he's not dead. (This cannot have been a spoiler, given all the hype.) As for the Starks, Lannisters, Boltons, Greyjoys, and Tyrells, the Mother of Dragons, the High Sparrow and the Faith Militant, the Faceless Men, the Hound, et al, some of them know and do more than others in the quest for the Iron Throne. Ultimately, the sixth season of this fantasy drama, based on George R.R. Martin's "A Song of Ice and Fire" novels, has women doing it for themselves and one of the most rewarding comeuppances in the series' history. Game of Thrones: Season 6 begins streaming today, 1 August 2016, on Amazon Video.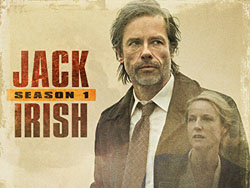 Jack Irish: Season 1 (Australia)
Guy Pearce (Memento) reprises his role as the eponymous private investigator and debt collector in the first full series of this Aussie noir drama inspired by the bestselling "Jack Irish" novels by Peter Temple. Jack is hired to find a man with a criminal past, who is then killed in front of him, leaving the charming antihero suspecting a set-up. Meanwhile, his on-again, off-again girlfriend, journalist Linda Hillier (Marta Dusseldorp, Janet King), leaves Melbourne to advance her career as a foreign correspondent in Manila. Jack Irish: Season 1 begins streaming on 1 August 2016 on Amazon Video.
Janet King: The Enemy Within (Series 1) (Australia)
August 2016 is a big month for the Aussie "Janet King" series (see above). The first season, Janet King: The Enemy Within, begins streaming on 1 August 2016 on Amazon Video.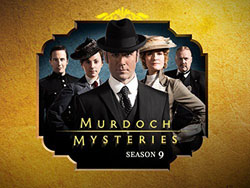 Murdoch Mysteries: Season 9 (Canada)
Yannick Bisson reprises his role as William Murdoch, a brilliant detective and pioneer of crime-solving technologies in Victorian Toronto, in this delightful and critically-acclaimed period mystery series, inspired by the "Murdoch Mysteries" novels by Maureen Jennings. This season features William Shatner (Star Trek) guest-starring as Mark Twain. Murdoch Mysteries: Season 9 begins streaming on 1 August 2016 on Amazon Video.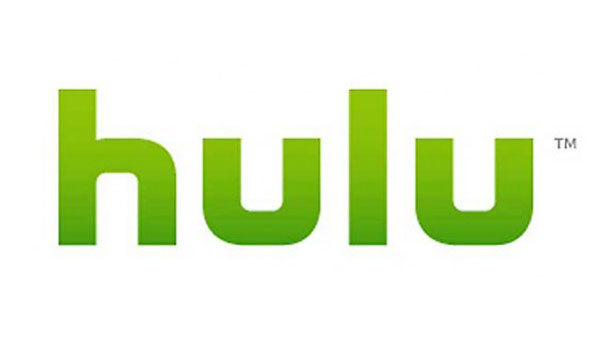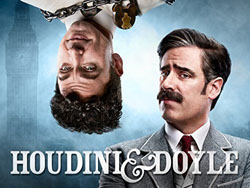 Houdini and Doyle
This mystery series stars Michael Weston (House) as Harry Houdini and Stephen Mangan (Episodes) as Arthur Conan Doyle, frenemies called on by New Scotland Yard to help solve inexplicable cases. While master magician, escape artist, and paranormal debunker Houdini needs to see things to believe them, Doyle, the creator of "Sherlock Holmes" and a paranormal aficionado, is out to prove the supernatural is real, as they investigate murders and mysterious deaths in early 20th-century London. Houdini & Doyle begins streaming Monday, 8 August 2016, on Hulu.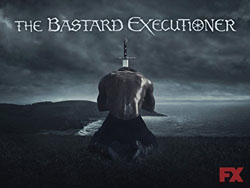 The Bastard Executioner
Set against the backdrop of political upheaval in early 14th-century Wales, this historical drama (which I love) follows Wilkin Brattle (Lee Jones, Home and Away), a Welsh warrior knight who assumes the identity of a journeyman executioner after receiving a divine message. Violent and gripping, it costars Katey Sagal (Sons of Anarchy), Stephen Moyer (True Blood), and series creator Kurt Sutter (The Shield), amongst others. The Bastard Executioner begins streaming Monday, 15 August 2016, on Hulu.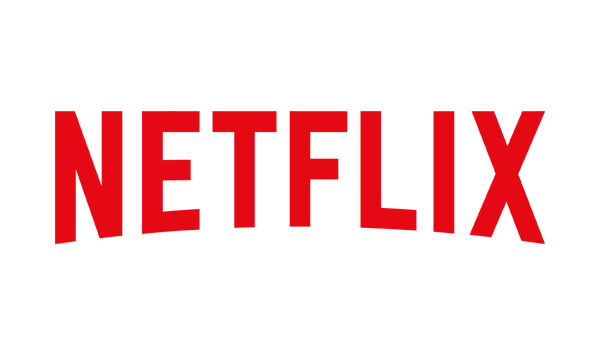 Available for streaming on Netflix, starting 1 August 2016, are the following titles:
Britcom Campus follows the staff of the fictional Kirke University, and stars Dolly Wells (Spy), Lisa Jackson (original Dirk Gently), Sara Pascoe (Twenty Twelve), Andy Nyman (Power Monkeys), and Joseph Millson (Banished).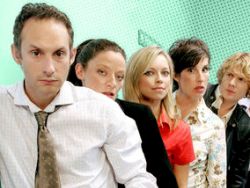 Green Wing: Series 1, the classic, hilarious Britcom, follows staffers of a hospital. The award-winning series' huge cast features a who's who of British television, including Sarah Alexander (Coupling), Sally Bretton (Not Going out), Oliver Chris (Bluestone 42), Olivia Colman (Broadchurch), Michelle Gomez (Doctor Who), Tamsin Greig (Black Books), Pippa Haywood (Scott & Bailey), Mark Heap (Upstart Crow), Paterson Joseph (Law & Order: UK), Stephen Mangan (Episodes), and Julian Rhind-Tutt (The Hour), amongst many others.
War-themed documentaries hosted by noted British historian and Cambridge professor David Reynolds include The Long Shadow, about the Great War, and World War II: 1941 and the Man of Steel, about Joseph Stalin.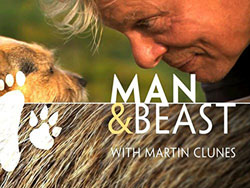 Fans of actor Martin Clunes (Doc Martin) know that he is quite the animal lover, and Netflix is now streaming his documentaries Man & Beast with Martin Clunes, A Lion Called Mugie, A Man and His Dogs, Heavy Horsepower, Last Lemur Standing, and Man to Manta.
Additional documentaries include Most Haunted: Series 15 and three episodes in the Real Crime series: "A Very Special Constable," "Diamond Geezers," and "Hannah's Killers."
For updates about August 2016 program offerings, see the British TV Viewing Guide.
__________________

Add your comments on our Facebook and Twitter pages.

Share this post/page.

British TV to Watch in August 2016: Agatha Raisin, Inspector Lewis, The Wine Show, and More [UPDATED]