Cilla Black, the legendary Liverpudlian entertainer, died a year after ITV aired the biopic of her early life — one of the most feel-good, must-watch miniseries you're ever likely to see.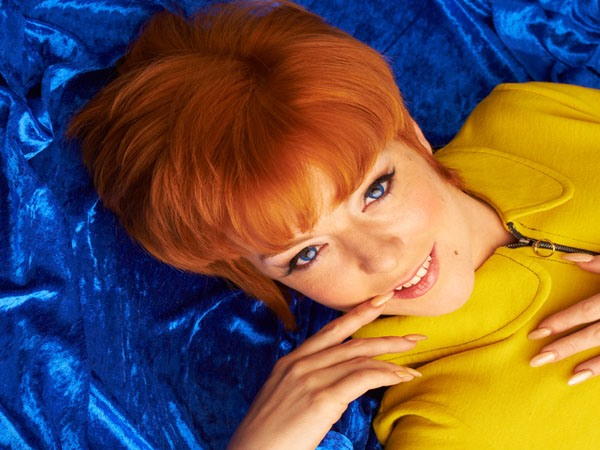 Cilla, a BAFTA nominee for Best Miniseries, was my second favorite UK TV premiere in 2014. I raved about it to practically everyone, and still do, because this biopic about the early life and career of Britain's sweetheart, Cilla Black, is fabulous.
No worries if you're wondering, "Cilla, who?" It doesn't matter whether you do or don't know who she is, as hers is a story for everyone who has a dream.
British TV It Girl, Sheridan Smith (Black Work, The C Word, The Widower, Mrs Biggs), gives a phenomenal performance as Cilla Black, and won three Best Actress awards (Broadcasting Press Guild Awards, National Television Awards, and TV Quick Awards) for it.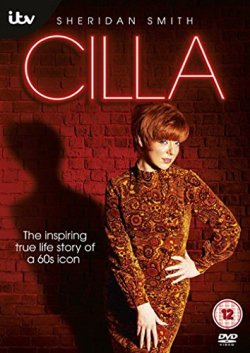 Née Priscilla White, Cilla is 17 years old in 1960. By day she's a typist, by night a frequenter of, and an occasional singer at, the famed Cavern Club in Liverpool. Here she meets singer-songwriter and bakery boy Bobby Willis (Aneurin Barnard, SS-GB, War & Peace, The White Queen), who grows to be her close friend and confidante, manager and beau, and ultimately husband.
A name you should recognize is Ringo Starr. He's another Liverpool lad who hangs at the Cavern Club who happens to be a friend of Cilla. Thanks to him, Cilla gets to audition for Brian Epstein (Ed Stoppard, The Frankenstein Chronicles, Home Fires, Upstairs Downstairs), the manager of The Beatles. Except she muffs it.
If there is such a thing as fate, then Cilla was destined to cross paths with Brian again. Only this time, Epstein loves what he hears, signs her as a client, and whisks her — now going by the stage name Cilla Black — off to London for an audition with producer George Martin (Elliot Cowan, Beowulf, Da Vinci's Demons, The Fixer).
Cilla's debut single, the Lennon-McCartney pop/rock tune "Love of the Loved," does meh on the charts. Not so her follow-up, a cover tune. "Anyone Who Had a Heart," a ballad written by Burt Bacharach (Daniel Pirrie, Downton Abbey) and originally sung by Dionne Warwick, hits number one and skyrockets Cilla to fame.
(If that clip doesn't choke you up…)
The rest, as they say, is history… if you know Cilla's story.
If you don't, Cilla experiences more ups and downs and is rather ungracious about what she considers the bad bits. Her UK fame doesn't carry over to the other side of the pond, friction with Bobby causes a rift in their relationship, and Brian is increasingly inattentive as her manager. But Epstein has a parting gift, as it were, for Cilla, which turns the superstar singer into a television celebrity watched by millions of Britons and earning more than any other entertainer at the BBC.
There is no dubbing in Cilla. Sheridan Smith performs all of the songs in the miniseries, and she's got some serious singing chops. Acting-wise, it's easy to forget you're watching an actress playing a role, so fully does Smith embody Black.
Aneurin Barnard, too, is fabulous as the devoted Bobby Willis — the kind of person you want in your corner, watching your back, picking you up when you can't or won't do it yourself. He sacrifices a lot for Cilla, but for him, this is what love looks like.
The secondary character I love the most is Cilla's dad, John White (John Henshaw, Born and Bred). The Whites and the Willises are on opposite sides in religion, and he makes no bones about no hanky panky between Bobby and his daughter. Yet he, a hard-nosed former seaman, displays a refreshing understanding and compassion about the couple and their relationship in a way that will bring a smile to your face.
Of the three-part miniseries, my favorite segment is the one in the above clip. It is so powerful, so moving, you can't help but feel over-the-moon thrilled for Cilla. Another set of beautifully-edited scenes finds Cilla doing take after take after take for the perfectionist Burt Bacharach, and I feel as testy as she does, not to mention drained, by the time he declares "a good take."
More than 8 million viewers in the UK tuned in to Cilla, making it one of the most-watched programs on UK TV in 2014. Not only that, enough people bought Cilla Black tunes during the miniseries that she was back on the music charts for a while. Cool, right?
Cilla is now streaming in the US, exclusively at Amazon Video. makes its exclusive US premiere on Monday, 13 June 2016, on Acorn TV.
(Amazon Video had a hiccup of sorts and the miniseries is no longer streaming here.)
Watch it. Get inspired. Grab your dream. And go for it.
__________________

Add your comments on our Facebook and Twitter pages.

Share this post/page.

Cilla: Awesome Sheridan Smith Biopic of '60s Icon Cilla Black Premieres in the US