Some of our favorite actors are returning to telly in new British TV series and miniseries. Read on to find out who's going to be in which new and returning shows.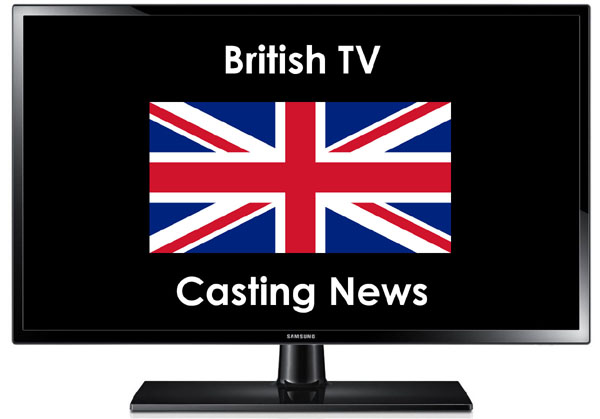 I Want My Wife Back
This new BBC One comedy stars Ben Miller (Death in Paradise, Primeval) as Murray, who tries to win back his wife Bex (Caroline Catz, Doc Martin, DCI Banks) after she walks out on him and their marriage on her 40th birthday.
Costarring are Jan Francis (Collision), Stewart Wright (Doc Martin), Kenneth Collard (Cuckoo), Susannah Fielding (The Great Fire), Peter Wight (The Paradise), and Cariad Lloyd (Crims).
Written and produced by Mark Bussell and Justin Sbresni (The Worst Week Of My Life), the six-episode I Want My Wife Back is a co-production of Mainstreet Pictures and Busby Productions. Filming has started, and transmission is expected in 2016.
New Blood
Following last month's announcement about newcomers Mark Strepan and Ben Tavassoli landing the lead roles in Anthony Horowitz's investigative crime drama, New Blood, comes news that Mark Addy (Atlantis, Game of Thrones) and Anna Chancellor (Fleming, The Hour) have joined the cast.
Addy plays DS Derek Sands, an experienced police detective who is left behind by younger, more ambitious officers, and whose professional and personal bitterness causes problems for Rash (Tavassoli), the copper trying to learn from him.
Chancellor's character is Eleanor Davies, Director of the Serious Fraud Office and Stefan's (Strepan) boss. Clever, tough, pragmatic, and aware that her job is an impossible one, she relishes her work. Her unhappy personal life, not so much.
The seven-episode drama for BBC One also features Ariyon Bakare (Jonathan Strange & Mr Norrell), Kimberley Nixon (Fresh Meat), Mark Bonnar (Shetland), Aiysha Hart (Atlantis), and Dorian Lough (Trial & Retribution).
Peaky Blinders: Season 3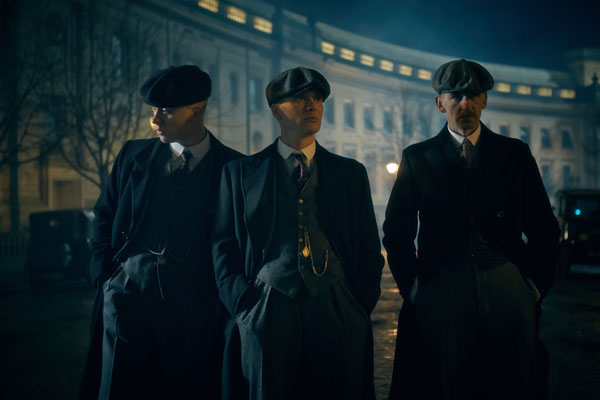 Joining the Season 3 cast of BAFTA-nominated Best Drama Series Peaky Blinders is two-time BAFTA Film Award winner Paddy Considine (Tyrannosaur, The Suspicions of Mr. Whicher).
Currently filming, the third season opens on the wedding day of Tommy Shelby (Cillian Murphy). (Who is the bride? Grace Burgess or May Carleton?) As the series progresses, he becomes enmeshed in international intrigue, putting his organization and family at risk, and forcing him to question his own ambitions and desires. Considine plays the representative of a force beyond anything Tommy Shelby has ever encountered.
Helen McCrory, Paul Anderson, Sophie Rundle, Joe Cole and his real-life brother Finn Cole all reprise their roles as members of the Shelby family in 1920s Manchester, England. Dina Korzun (Last Resort) and Jan Bijvoet (Cordon) also join the cast as refugees from a foreign conflict who desperately need Tommy's help.
The premiere dates for Peaky Blinders: Season 3 on BBC Two and Netflix US haven't been announced yet, so stay tuned.
The Secret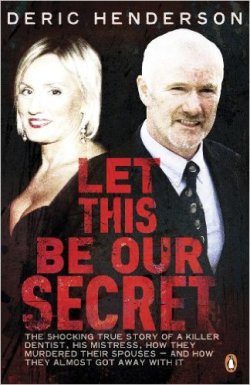 ITV has commissioned the three-part drama The Secret, starring James Nesbitt (The Hobbit trilogy, The Missing, Babylon).
The story of a real-life double murder is based on the bestselling book Let This Be Our Secret, written by veteran reporter Deric Henderson, the former Ireland Editor of the Press Association, and draws on primary source material.
Nesbitt plays Colin Howell, a respectable dentist and pillar of the community who became a killer along with his partner in crime, Sunday school teacher Hazel Buchanan, played by Genevieve O'Reilly (Episodes, Banished, The Honourable Woman).
Howell and Buchanan met at their local Baptist Church in Coleraine, Northern Ireland, and engaged in a passionate and destructive affair that climaxed in an elaborate plot to kill their respective partners, Lesley and Trevor.
Produced by Hat Trick Productions, The Secret is written by BAFTA winner Stuart Urban (An Ungentlemanly Act, Deadly Voyage), directed by Nick Murphy (Occupation, Prey), and produced by Jonathan Curling (Raw, The Clinic). Executive producing is Hat Trick Productions Head of Drama Mark Redhead (The Suspicions of Mr. Whicher, Critical).
Production begins on The Secret in Northern Ireland in November.
SS-GB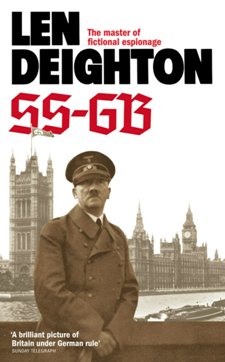 First announced back in February, the BBC One television adaptation of the Len Deighton novel, SS-GB, now has its cast. Leading it are BAFTA nominee Sam Riley (Pride And Prejudice and Zombies, Maleficent) and Kate Bosworth (Still Alice, 90 Minutes In Heaven).
Costarring are Jason Flemyng (The Missing), James Cosmo (Game Of Thrones), Aneurin Barnard (Cilla), and Maeve Dermody (Serangoon Road), as well as German actor Rainer Bock (Inglorious Basterds).
The five-part, alternate-history thriller is based on the premise that the Germans won the Battle of Britain, thus the setting of a Nazi-occupied London.
Riley plays Douglas Archer, a British detective working in London under the brutal SS. While investigating what appears to be a simple black market murder, he is dragged into a much darker and treacherous world. Bosworth plays American journalist Barbara Barga, who becomes inextricably linked with the murder case that Archer is investigating.
Dark and intricate, the moral ambiguity in SS-GB raises the question of what you would do if faced with the choice of collaborating with your oppressors or joining a brutal resistance.
Production on SS-GB begins this month, and the series will air on BBC One in 2016. No word yet on if it will screen in the US, so stay tuned.
__________________
Add your comments on our Facebook, Google+, and Twitter pages.
Share this post/page.

Casting News: Mark Addy, Paddy Considine, Ben Miller, James Nesbitt, Sam Riley