In Part 2 of this series, we look at shows expected to debut on BBC channels in 2015. Will they also screen in the US during this or a later year? Only time will tell. (Page 3 of 3)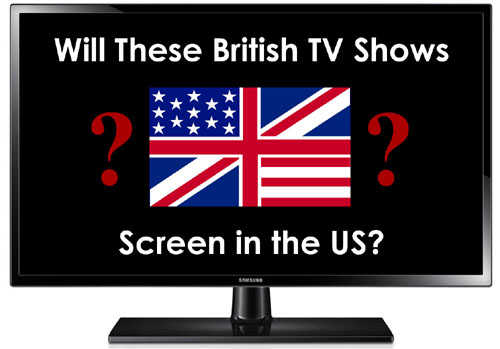 Continued from Page 2
River
I've been waiting for a new show from Emmy® Award winner Abi Morgan ever since The Hour was unceremoniously axed, so I'm happy-dancing about River, which stars award winner Stellan Skarsgård (The Girl With The Dragon Tattoo) as the eponymous John River, a brilliant detective haunted by the murder victims whose cases he must lay to rest.
The six-part series costars Nicola Walker (Last Tango In Halifax) as River's colleague and confidant, DS Jackie 'Stevie' Stevenson, and Eddie Marsan (Jonathan Strange & Mr. Norrell) as a notorious killer who haunts River. Also featuring in River are Adeel Akhtar (Utopia) as DS Ira King, Lesley Manville (Fleming) as Chief Inspector Chrissie Read, Georgina Rich (Sherlock) as police psychiatrist, Rosa, and Sorcha Cusack (Father Brown) as Stevie's mother, Bridie. The premiere date has not yet been announced.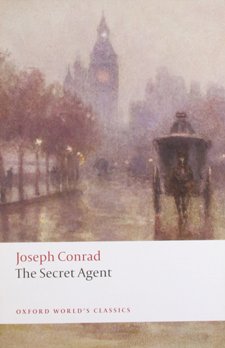 The Secret Agent
This three-part drama is adapted from the classic Joseph Conrad novel, The Secret Agent,
by BAFTA-winning writer Tony Marchand (The Mark of Cain), who said of the tale, "[It] was not only prophetic but is undeniably contemporary and compelling. Equally it is a heartbreaking story of a family caught up in the political machinations of a world in ferment."
Set in 1886 London, the story follows Verloc, a Soho shopkeeper who, unbeknownst to his wife, Winnie, works as a secret agent for the Russian government. Angry that Britain harbors violent anarchists, the Russians coerce Verloc into planting a bomb that will provoke the authorities into cracking down on these extremists. Caught between the Russians and the British police, Verloc reluctantly draws his own family into a tragic terror plot.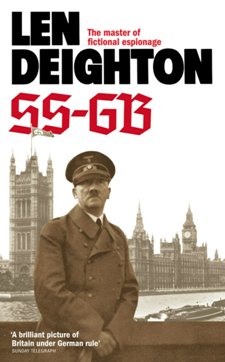 SS-GB
This adaptation of Martin Beck Award winner Len Deighton's novel, SS-GB,
 is an alternate-history thriller that finds Germany victorious in the Battle of Britain and London under Nazi occupation.
(The premise alone makes it a must-check-out program.)
Set in the 1940s, Scotland Yard detective Archer faces a dilemma while working under the SS: Should he collaborate with the Germans or join the resistance? To answer this question, he must determine how high the stakes are.
The five-part drama is penned by Robert Wade and Neal Purvis (both of Skyfall, Quantum of Solace, and other "James Bond" films).
As a recent commission, details about the cast and production have not been announced yet, so stay tuned.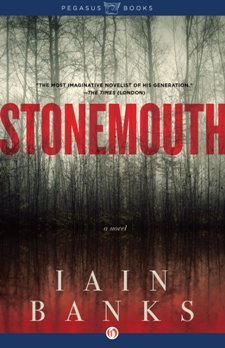 Stonemouth
Iain Banks fans, rejoice. The late, great author's novel, Stonemouth,
 has been adapted by BAFTA-nominated writer David Kane (The Field of Blood, Shetland) into a two-part, rite-of-passage drama filled with love, loyalty, and vengeance. It centers on Stewart Gilmour (Christian Cooke, The Promise), who returns to the fictional Scottish village of Stonemouth for his best friend's funeral.
Having been run out of town the year before by his girlfriend Ellie's (Charlotte Spencer, Line Of Duty) family, including her crime-boss father Don (Peter Mullan, Top of the Lake), Stewart is forced to face up to his past while delving into his friend's apparent suicide. Sharon Small (Mistresses) costars as Don's wife/Ellie's mum, Connie, and Gary Lewis (Outlander) plays local businessman, Mike MacAvett. The debut date for Stonemouth has not yet been set.
Undercover (w/t)
This six-part contemporary political thriller, from BAFTA-winning witer Peter Moffat (Criminal Justice, Silk), is "about identity, trust and the struggle to lead a morally principled personal and professional life, while working up close with the police, press, politicians and criminals who have so corrupted and damaged public life over the last 20 years." Undercover features a lead character who discovers that her husband has been lying to her for years, just as she is about to become the first black Director Of Public Prosecutions and her life comes under intense public scrutiny. The father of her children might be concealing an affair or something more sinister, but she must determine if she will be safe and what price she will pay if she digs up his real past and uncovers his lies.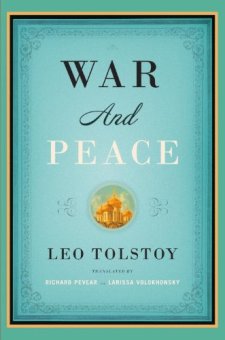 War and Peace
Folks can't seem to get enough of War and Peace,
Leo Tolstoy's literary masterpiece, so the BBC tapped two-time Primetime Emmy® Award-winning writer, Andrew Davies (House of Cards, Little Dorrit), for a new adaptation of the 1200+ page novel. Filming of the six-parter (eight internationally) began last month in Russia, Lithuania, and Latvia.
Headlining War and Peace, an epic tale that follows five aristocratic families affected by the French invasion of Russia in the early 19th Century, are Paul Dano (12 Years A Slave) as Pierre Bezukhov, and Lily James (Downton Abbey) as Natasha Rostova. Also in the cast are James Norton (Happy Valley) as Prince Andrei Bolkonsky, Stephen Rea (An Honourable Woman) as Prince Vassily Kuragin, Ade Edmondson (Prey) and Greta Scacchi (Brideshead Revisited) as Count and Countess Rostov, Jack Lowden (The Passing Bells) as Nikolai Rostov, Tom Burke (The Musketeers) as Dolokhov, and Aisling Loftus (Mr. Selfridge) as Sonya.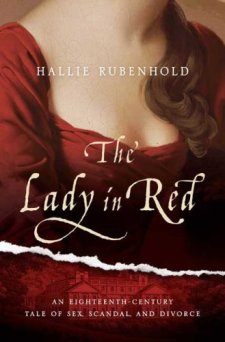 The Woman in Red
Based on the book The Lady in Red
(originally titled Lady Worsley's Whim) by Hallie Rubenhold, this feature-length factual drama set in the 18th Century centers on the life of Lady Seymour Worsley, a passionate, courageous woman who dared to leave her husband and elope with his best friend.
Natalie Dormer (The Tudors) stars as Lady Seymour, the woman at the center of the public trial brought by her powerful husband, Sir Richard Worsley (Shaun Evans, Endeavour). As the courtroom drama unfolds, the truth about their troubled marriage and her love for Captain George Bisset (Aneurin Barnard, The White Queen) are revealed, while a woman's worth and material value as one of her husband's possessions are questioned.
That is quite a list of new BBC titles, and more are sure to be coming. Here's hoping that several (all?) of them will screen in the US.
Return to Page 1
__________________
Add your comments on our Facebook, Google+, and Twitter pages.
Will These 2015 Brit TV Shows Screen in the US, Part 2c: BBC