In BBC Director-General Tony Hall's speech at the Royal Television Society Cambridge Convention yesterday, he noted the BBC is bringing its own streaming service to the US.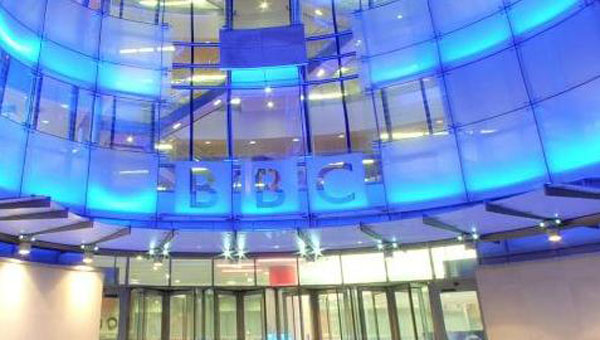 The focus of Tony Hall's speech was content. Home-grown programs that showcase the UK's "Britishness," and the delivery of them on a multitude of platforms to consumers in the UK and abroad in the global market. As he noted, "A market, I need remind no one in this room, that is more competitive, more expensive, more digital, and more global than ever."
One of the strategies Hall outlined for the BBC to compete on an international scale is to expand the reach of its programs by making more of them available to one of the Beeb's largest consumer groups — viewers in the US — via its own video-on-demand (VoD) streaming service.
Said Hall, "Next year, we're launching a new OTT video service in America offering BBC fans programmes they wouldn't otherwise get – showcasing British actors, our programme-makers – and celebrating our culture."
Hall did not reveal any specifics, such as if the service's offerings would be available by subscription only (SVoD), as with Netflix and Acorn TV, or whether viewers would be able to access titles on an à la carte or subscription basis (for exclusives and no-charge shows), as Amazon does with Amazon Instant Video and Prime Instant Video. (It seems unlikely that the BBC would go the route of the ad- and subscription-supported freemium model that Hulu uses.)
He also didn't mention the types of devices the as-yet-unnamed OTT (over-the-top) service would be available on, or the specific programs that would be offered. The former would probably include iOS, Android, and game-player devices, amongst others, and the latter would most likely not include shows that are already available elsewhere in the States, i.e. Doctor Who (BBC America), Poldark (PBS), Happy Valley (Netflix), Line of Duty (Hulu), George Gently (Acorn TV), Death in Paradise (public TV stations), The Missing (Starz), and the like.
What could we expect, then?
Well, a lot. The BBC's library is humongous. Next month the British Broadcasting Corporation will have been around for 93 years, so that should give you a sense of the depth of programming the Beeb could draw from.
The BBC currently has four primary channels for its non-news offerings — BBC One (high-quality, mostly-original productions that reflect the UK as a whole), BBC Two ("knowledge-building" programs in various genres), BBC Three (programming targeted to viewers aged 16-34), and BBC Four (arts, culture, factual programs) — and between them are thousands of shows that the BBC owns (more on ownership later).
Some of the relatively recent titles that have yet to screen on this side of the pond are potential offerings for the new BBC streaming service. For example, of the ten shows on my list of favorite 2014 UK premieres, seven were BBC titles. Of them, only two are currently available in the US (Detectorists on Acorn TV and public TV stations, and The Driver, also on Acorn TV).
If the BBC plans to take advantage of certain viewers' penchant for watching English-subtitled Euro TV shows, the new BBC streaming service could also draw from the BBC Alba (Scotland) and S4C (Wales) channels for programs shown in Scottish Gaelic and Welsh. And last but not least, if building the BBC brand amongst the younger set in the US is another goal, there are shows from CBBC and CBeebies, the BBC's children-specific channels, too.
The bigger question, though, is whether the BBC's US streaming service will actually happen.
Back in 2011, the BBC launched its Global iPlayer, which was expected to be available in the US but ultimately wasn't. Rumor had it that US cable and satellite operators, out of fear of losing viewers/subscribers, had threatened to remove carriage of BBC America — an advertising-supported channel that brings in a substantial amount of revenue for the BBC — from their cable systems if Global iPlayer was made available in the States. Money trumped digital expansion, but perhaps this was also a sign of what came a few years later. This past spring, the BBC shut down its Global iPlayer altogether.
With cord-cutting continuing to negatively impact those same cable and satellite operators, the same fears exist. However, the operators might not be able to use the same threat this time, since BBC America is now jointly-owned by BBC Worldwide, the BBC's commercial arm, and AMC Networks, which owns cable channels AMC, IFC, We.tv, and SundanceTV.
Plus, in the time since the Global iPlayer launch (demise notwithstanding), more US channels, from CBS to HBO and Showtime, have created and launched their own OTT services. So what's another one, right?
Let's say that that part of the issue is resolved. But there's another one to consider, and it is the current Conservative government in the UK.
Tony Hall made it clear that the its OTT service would be a unit under BBC Worldwide, a division that John Whittingdale, the UK's Culture Secretary (a senior government post for which there is no US equivalent, by the way), has suggested should be sold off as a part of the BBC's restructuring.
This corporate revamp, still being developed and negotiated, comes as the UK government is in the process of reviewing the entirety of the BBC, from the Corporation's management structure and operations, to its license fee and programs, and even to its purpose, as laid out in the BBC Charter that gives the Corporation its existence.
According to Hall, "[BBC Worldwide] has a £1bn turnover – that gave the BBC a record return of £226m last year. Critically, this has supported not only the BBC but also the hundreds of independents who partner with Worldwide in production and distribution."
He continued, "That's why any proposal to carve out BBC Worldwide from the BBC doesn't make economic sense. While every major global player is creating a more integrated system, it would make no sense for us to go the other way and break up a system that is delivering returns that are essential to support public service programmes. It would make it harder for the BBC to diversify its revenues still further."
The "major global players" include Netflix and Amazon, both of which have hefty subscriber numbers in the US and still-growing subscriber figures overseas. Add to them the US-only SVoD services such as Hulu Plus, which, like Netflix and Amazon, streams a significant number of BBC titles, and Acorn TV, which is wholly-focused on delivering content from the UK and other territories in the British Commonwealth, as well as the Republic of Ireland. Additionally, each is increasing its number of program productions and/or co-productions, and in the case of the Acorn brand, it also maintains syndication and DVD sales businesses within its integrated system.
This is where the ownership part comes in. With ownership of programs comes a host of revenue builders, including licensing for program syndication in other territories, DVD sales, sales of streaming rights, SVoD subsriptions, and/or à la carte VoD titles, and program-related products such as Doctor Who books, figurines, etc. Each of these money-making avenues would allow the BBC to rely less on the license fee that UK households must pay (at least for now, since there are issues with it, as well) to help fund the public service broadcaster.
Since the BBC already owns much of the content it airs, it makes sense for it to continue commissioning and producing its own shows for broadcast, streaming in the UK and elsewhere, etc. To do this, the BBC needs much more money and a studio.
Hall noted in his speech the creation of BBC Studios, a new business unit that would duplicate what Netflix, Amazon, and Hulu are already doing. These studios create their respective "Original" programs, including the Emmy® Award-winning House of Cards and Transparent, and Daytime Emmy-nominated East Los High.
"Look at some of the recent deals. Netflix securing the rights to make the biopic The Crown – £100m apparently – and Amazon signing the Top Gear team for a reported £160m," stated Hall. "The costs of the best content are growing. So if we want to continue to create great programmes and experiences for audiences – we need to be able to choose the best ideas – from both indies and in-house. But, for that to be a real choice, we have to have a thriving in-house team. That's what motivates our proposals to create BBC Studios."
Hall added, "And it brings a second benefit – for in-house shows we own the rights to that intellectual property – that means that all the commercial returns – all of it – is put back into the BBC. That means we can invest more in programmes. […] Owning intellectual property allows the BBC to innovate, too. We couldn't have launched (the UK-only) iPlayer – or BBC Store next month – without that critical mass of programmes made by the BBC as a starting point. And it will continue to be vital as we develop new platforms and services."
One of those new platforms and services is the BBC's OTT service for the US, which brings us back to BBC Worldwide and the question of whether or not it will be spun off from the BBC. Add to that the opposition the proposed BBC Studios is getting from industry players outside of the BBC.
So, while British TV fans in the US might relish the idea of having access to a whole slew of BBC programs that have never screened in the States before, there are still hurdles to making the BBC's stateside streaming service happen.
And if and when it does happen, questions regarding its cost are bound to follow, not just in terms of consumers' out-of-pocket expenses, but also the impact on existing (S)VoD and OTT services, their existing and potential subscribers, and their program offerings from the BBC.
__________________
Add your comments on our Facebook, Google+, and Twitter pages.
Share this post/page.

BBC Video Streaming Service for the US: It's Not a Done Deal Yet