Restless, the must-watch, Emmy®-nominated World War II spy thriller that premiered on BBC One and SundanceTV, is now streaming at Acorn TV.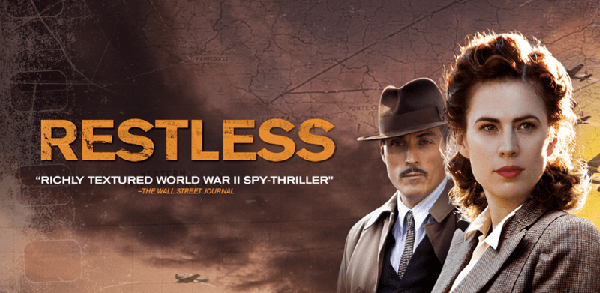 Intrigue, espionage, romance. Like Prego pasta sauce, it's in there.
Based on the bestselling novel by William Boyd, Restless goes deep inside the high-stakes world of international espionage and conspiracy through one woman's story — one that didn't end after the Allies defeated the Axis.
Restless centers on Russian émigré Eva Delectorskaya, played by Golden Globe® nominee Hayley Atwell (Agent Carter, Avengers: Age of Ultron) as the younger Eva, and Primetime Emmy® nominee Charlotte Rampling (Broadchurch, London Spy) as the older Eva/Sally Gilmartin.
Alternating between the early days of World War II and the 1970s, the two-part miniseries follows Eva between 1939-1942, and during the "Me Decade" when she is better known as Sally Gilmartin. It is during these later years that she reveals a few choice tidbits to her daughter Ruth Gilmartin (Golden Globe nominee Michelle Dockery, Downton Abbey, The Hollow Crown), namely that she is not English but Russian and had been an agent for the British Secret Service during the war.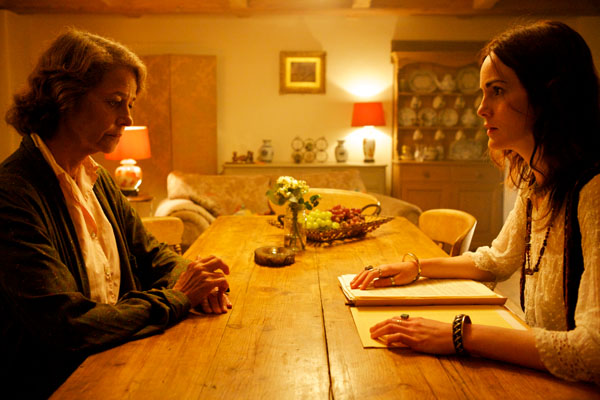 Properly gobsmacked that her mother isn't the person she thought she was, Ruth learns her mum's story: In 1939 Eva is a relative newcomer in Paris, where her brother Kolia (BAFTA nominee James Norton, Grantchester) is killed by Fascists and the shadowy Lucas Romer (BAFTA nominee Rufus Sewell, Zen, The Man in the High Castle) recruits her to be a British secret agent.
Eva declines, then accepts, and goes on to prove herself as a very capable agent with spot-on instincts during both her training in Scotland and assignments in Belgium and Holland. And she gets involved personally with Romer. (Ahem.)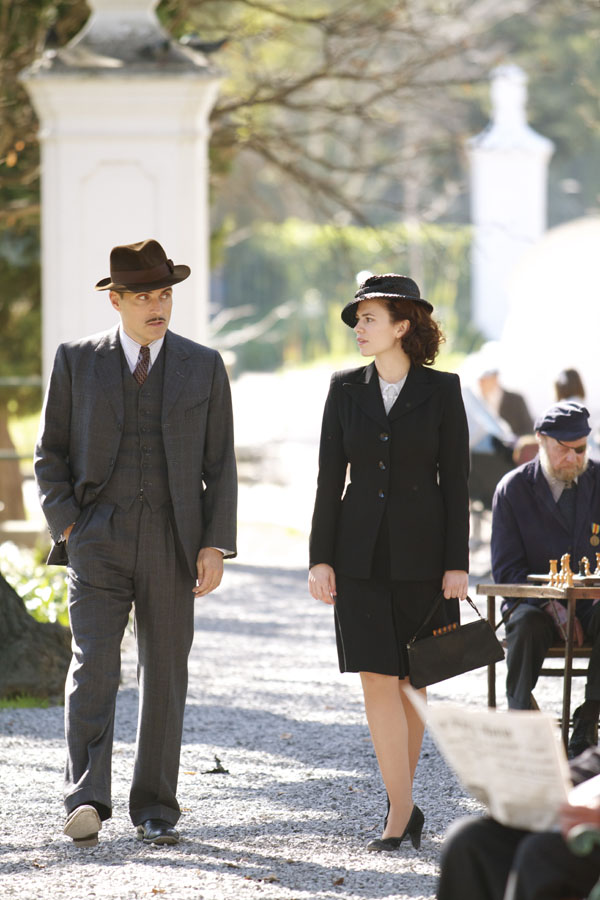 The past comes back to haunt Eva, though, as she suspects that her decades-long cover as Sally Gilmartin is blown and she is now in mortal danger. For help in making contact with the elusive Lord Romer (BAFTA winner Michael Gambon, Fortitude, Harry Potter films), the only person who can answer the questions that have plagued her since she was forced to flee for her life, Eva enlists Ruth's help.
How Eva came to be in such a situation began after what was supposed to be a simple mission. This, after a very dangerous one in which she had to use her feminine wiles and whatever other means necessary to draw the United States into the war, lest Great Britain lose it. Her instincts proved to be life-saving when she realized that she and others had been betrayed.
Restless costars Adrian Scarborough (Blunt Talk), Tom Brooke (Sherlock), Bertie Carvel (Jonathan Strange & Mr. Norrell), Anthony Calf (New Tricks), Kevin Guthrie (Case Histories), and Dominic Rowan (Law & Order: UK).
In addition to streaming on Acorn TV now, RLJE's Acorn brand is releasing the Restless DVD on 10 November 2015 (date subject to change).
__________________
Add your comments on our Facebook, Google+, and Twitter pages.
Share this post/page.

Spy Thriller 'Restless' Starring Hayley Atwell, Michelle Dockery, Rufus Sewell Now Streaming