With an intricate plot and a terrific performance by lead actress Charlene McKenna, the gripping Irish crime thriller Clean Sweep is set for its premiere in the US.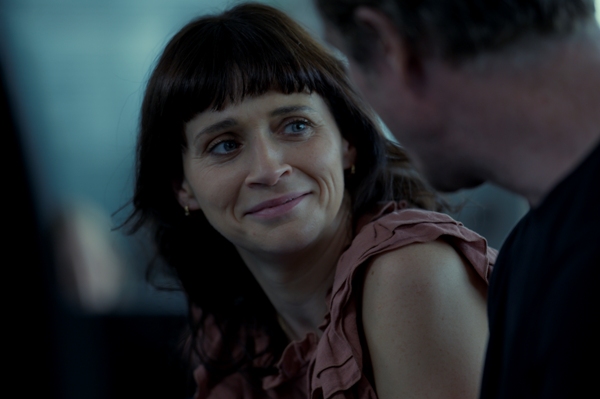 A troubled past, an unfaithful husband, and a son with a rare genetic disorder. It's enough to make anyone stressed. So what happens when homicide gets added to the mix? You up your game and do what needs must to stay on top of all of it and ahead of the police. Such is the situation one woman finds herself in in Clean Sweep, the new Irish crime thriller created by Gary Tieche (Preacher).
Inspired by true events, the six-episode drama stars Charlene McKenna (Bloodlands, Vienna Blood, Peaky Blinders) as Shelly Mohan, wife of philandering Garda detective Jason Mohan (Barry Ward, Bad Sisters, Anne Boleyn, Des) and mum to Caitlin (Katelyn Rose Downey, The Princess), Niall (Aidan McCann, Bad Sisters), and stepson Derek (Rhys Mannion, It Is in Us All). Being cook, chauffeur, school fundraiser volunteer, and understanding wife is a full-time job with no pay or benefits like paid time off, but it's the life Shelly has chosen for herself and she's content with it.
We meet Shelly after she has killed a man. The first shot could be considered an accident, an act of self-protection; the second, not so much. If Charlie Lynch (Adam Fergus, Harry Wild) had just stayed away, like he'd done for so many years, none of this would have happened. But he found her, and now he's dead. The kicker: Jason is the lead investigator of the murder case. If he solves it, he'll likely get a raise and a promotion to detective inspector; if he doesn't, his career will stall and he and Shelly will continue to be "overextended" financially.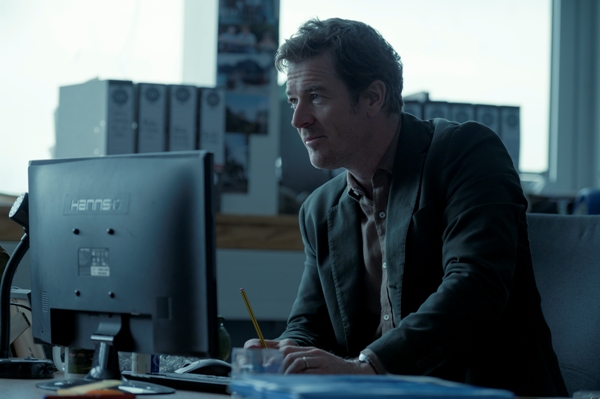 Obviously, Shelly would prefer to be struggling with money than with inmates, so she uses her well-honed street smarts to prevent being found out. (As an aside, her smarts extend to grammar.) Lucky for her that the police have a theory about what happened and a suspect in their sights. However, Shelly's plan isn't foolproof and certain things are beyond her control, which cause her to stress-clean her house at all hours.
Meanwhile, Shelly's friendship with a new parent at school is causing some tongues to wag, while her children are dealing with their own stuff, from hormones to bullying. As for her husband, Jason and his partner, Fiona (Jeanne Nicole Ní Áinle, SisterS), continue their inquiries (amongst other things, ahem) in Ireland — while DSI Gwen Crichett (Cathy Belton, Hidden Assets) launches her own investigation in London into Charlie's murder. Why? Because Shelly's troubled history with Charlie includes two unsolved crimes in England that are connected and could have far-reaching consequences in the present if the truth is revealed. For this to happen, Jason has to give the help that Crichett seeks. The question is: Will he?
And the follow-up question is: Will the show be renewed for a second season (if it hasn't been already), because the first season's ending leaves the door wide open for one. (And I, for one, would like to see it.)
Clean Sweep, a Sundance Now Original Series, premieres in the US with two episodes tomorrow, Thursday, June 22, exclusively on Sundance Now and the AMC+ streaming bundle. New episodes will drop weekly on Thursdays on both platforms.
(For audiences in the UK, Clean Sweep has just been picked up for BBC Four and BBC iPlayer. For folks in Australia, the series is headed to SBS TV. Premiere dates have not been announced yet.)
__________________
As an affiliate of Amazon and other cos, affiliate links on this blog allow us to earn income from qualifying actions (at no extra cost to you).

Clean Sweep: Gripping Irish Crime Thriller Set for US Premiere