Masterpiece Mystery! has announced the US premiere dates for new seasons of hit Brit whodunit series Annika, Unforgotten, and Van der Valk.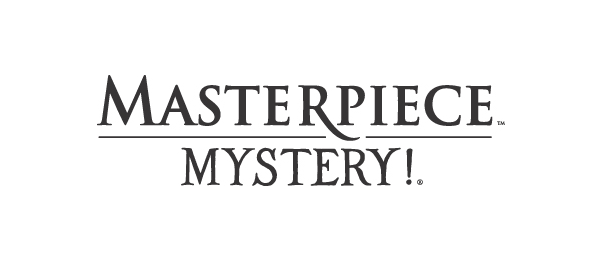 With the ninth and final season of Endeavour having just premiered in the US, and the eighth season of Grantchester headed our way next month (starting on July 9), we can now mark our calendars for the upcoming new seasons of three more of our favorite British series, thanks to the announcement from Masterpiece Mystery!
Unforgotten: Season 5
The newest season of this BAFTA Award-winning mystery-crime drama series marks the start of a new era, with Sinéad Keenan (Three Families, Little Boy Blue) joining the cast as DCI Jessie James, a newcomer to the criminal investigation team formerly headed by the beloved DCI Cassie Stuart (Nicola Walker). Season 5 sees Jessie joining DI Sunil "Sunny" Khan (Sanjeev Bhaskar, The Indian Doctor, Goodness Gracious Me) and the rest of the team — including DS Murray Boulting (Jordan Long, Good Omens), DC Fran Lingley (Carolina Main, Blood), and DC Karen Willetts (Pippa Nixon, The Chelsea Detective) — in delving into an historical murder case after human remains are discovered in a newly-renovated period property in Hammersmith, London.
(Video is from Season 4)
Unforgotten: Season 5 premieres Sunday, September 3, at 9 PM ET (check your local listings).
Van der Valk: Season 3
Marc Warren (Beecham House, Hustle) will soon be back as street-smart and unapologetic police detective Commisaris Piet Van der Valk, as he and his team navigate Amsterdam's canals and alleyways to solve baffling crimes. In the new season, joining Van der Valk and his right-hand detective Lucienne Hassell (Maimie McCoy, All Creatures Great and Small, The Musketeers), as well as their boss Julia Dahlman (Emma Fielding, Sanditon, Les Misérables), are two new recruits — Sgt. Eddie Suleman (Azan Ahmed, Hope Street) and Sgt. Citra Li (Django Chan-Reeves, Industry) — who help investigate the murky world of drug smuggling, supernatural rituals, and a recent murder with connections to a case Van der Valk worked at the beginning of his career.
(Video is from Season 2)
Van der Valk Season 3 premieres Sunday, September 3, at 10 PM ET (check your local listings).
Annika: Season 2
Also returning to our screens this autumn is Nicola Walker (Unforgotten, Last Tango in Halifax) as DI Annika Strandhed, head of the Marine Homicide Unit in Glasgow, and mum to rebellious teenage daughter Morgan (Silvie Furneaux, Red Rose). As Annika breaks the fourth wall to reference Norse sagas and other interesting tidbits, she and her team — including DS Michael McAndrews (Jamie Sives, Guilt, Crime), DC Blair Ferguson (Katie Leung, Roadkill, "Harry Potter" franchise), and DS Tyrone Clarke (Ukweli Roach, Blindspot, Grantchester) — investigate murders in and around the Scottish waters.
(Video is from Season 1)
Annika: Season 2 premieres Sunday, October 15, at 10 PM ET (check your local listings).
You can catch up on earlier seasons of all the above series on the PBS Masterpiece Channel on Prime Video, as well as on Passport for members of PBS member stations. And check out the 2023 preview video below for all the good stuff coming up on Masterpiece Mystery!
__________________
As an affiliate of Amazon and other cos, affiliate links on this blog allow us to earn income from qualifying actions (at no extra cost to you).

Masterpiece Mystery! Sets Debut Dates for New Seasons of Annika, Unforgotten & Van der Valk