Sundance Now recently announced its commission of Sanctuary, a new fantasy-mystery series that will be a part of its 2023 slate.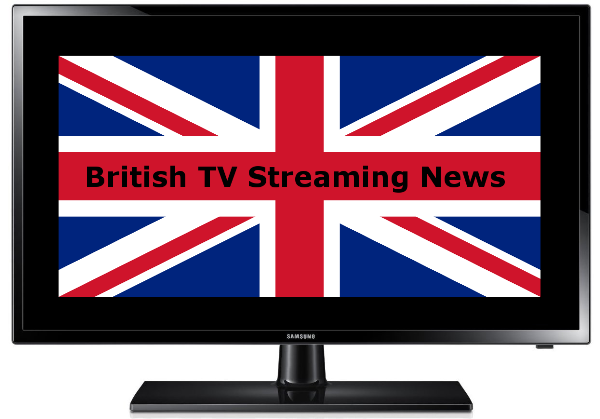 Audiences in the US and Canada (except where noted) have some cool shows to look forward to on Sundance Now next year, including the four new British, Irish, and Irish-Canadian series detailed below.
Sanctuary
Based on the novel Sanctuary by V.V. James, this newly-commissioned TV series is a fantasy mystery drama set in the small fictional UK town of Sanctuary. When the local golden boy dies in an unexplained accident, accusations of murder start flying. Sanctuary's resident witch and her daughter are quickly embroiled in a modern-day witch hunt, as the once-close community unravels in a storm of paranoia and suspicion, with horrifying consequences.
Leading the cast of Sanctuary are Elaine Cassidy (A Discovery of Witches, Acceptable Risk) as Sarah Fenn, Hazel Doupe (Smother, Into the Badlands) as Harper Fenn, Stephanie Levi-John (The Spanish Princess, Striking Out) as DCI Maggie Knight, and Amy De Bhrún (Line of Duty, Vikings) as Abigail Whithall.
Debra Hayward, Alison Owen, Alison Carpenter, Karen Richards, Debbie Horsfield, V.V. James, and Guymon Casady serve as executive producers. Debbie Horsfield leads the series' writing alongside Jess Ruston and Gabbie Asher. The directors include Lisa Mulcahy and Justin Molotnikov. Sanctuary is an AMC Studios production in partnership with Monumental Television.
Clean Sweep
Created by Gary Tieche (Preacher, I Know What You Did Last Summer) and inspired by true events, this Irish thriller follows Shelly Mohan (Charlene McKenna, Bloodlands, Peaky Blinders), a homemaker, mother of three, and wife of a Garda detective, who kills her former partner in crime when he threatens to expose her dark past. With her unsuspecting husband hunting for the killer, Shelly must cope with the pressures of the tightening noose, as well as continue caring for an ailing son, her unfaithful husband, and all of the usual burdens of motherhood. (Clean Sweep will be available in the US only.)
The Lovers
In this darkly comic romantic drama, Janet (Roisin Gallagher, The Fall, The Dry), a hilarious, foul-mouthed, Belfast supermarket worker, doesn't give a flying fig about anything — whether it's her life or Seamus (Johnny Flynn, Beast, Emma), a handsome, self-centered, political broadcaster with a seemingly perfect London life and a celebrity girlfriend. When Seamus unexpectedly drops into Janet's world (literally over the wall and into her backyard), they instantly clash — yet also find themselves inextricably drawn to each other. The Lovers costars Alice Eve (She's Out of My League, Entourage) and Conleth Hill (Game of Thrones, Suits).
SisterS
Created by, written by, and starring Emmy® Award nominee Sarah Goldberg (Barry) and Susan Stanley (Hotel Amenities), this IFC and Sundance Now Original dramedy centers on two women, born continents apart, in Canada and in Ireland, who discover they are half-sisters and then embark on a road trip to find their alcoholic father. Emmy®-nominated Declan Lowney (Ted Lasso, Alan Partridge) is establishing director and set to direct the first three episodes of the six-part series. (SisterS will be available in the US only.)
In addition to the above, Sundance Now also announced a new commission and other Down Under TV titles set to launch in 2023. Read about them here.
Stay tuned for updates.
__________________
As an affiliate of Amazon and other companies, ads & affiliate links on this blog allow us to earn income from qualifying actions and purchases (at no extra cost to you).

Sundance Now Commissions Fantasy-Mystery Series 'Sanctuary' as Part of 2023 Slate