IMDb TV has just released more than 40 titles on its channel in the US, the majority of which are shows from the UK.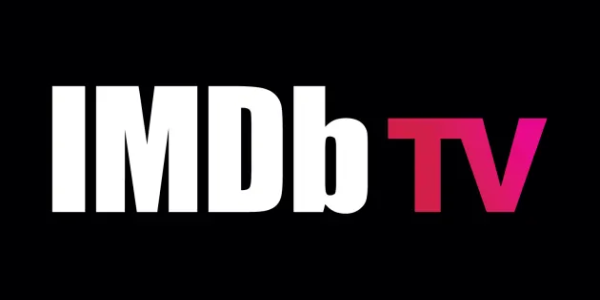 As an affiliate of Amazon and other companies, ads & affiliate links on this blog allow us to earn income from qualifying actions and purchases (at no extra cost to you).
AVOD channel IMDb TV, the free ad-supported video-on-demand channel, has just dropped enough British TV programs on its channel in the US (it's also available in the UK) to keep you glued to your screen of choice for days. The 39 titles below are in the documentary, drama, game show, and reality TV genres, and while some have been available in the States before, most are brand-spanking new to the US.
I've already added a bunch of them to my (ever-expanding, probably-never-to-be-conpleted) watchlist, including Harbour Lives, Hospital, How to Lose Weight Well, Police Tapes, Thief Trackers, and Why Can't We Sleep?, amongst others. Which of these shows will you be watching?
(Unless otherwise specified, all seasons of a program are currently available on IMDb TV.)
The Arrival (documentary) — This four-episode docuseries (called The Baby Has Landed in the UK) follows six families, including first-time parents and a gay couple with a surrogate, over the course of six weeks as they prepare for the arrival of a new baby, experience the birth, and then adjust to having a new child in their lives.
Born to Be Wild (documentary) — Narrated by Scottish actress Siobhan Redmond (Queens of Mystery), this docuseries follows the team at the SSPCA Wildlife Rescue Centre in Alloa, Clackmannanshire, Scotland, the largest and most advanced wildlife rehabilitation center in the UK, as they tend to the orphaned and injured wild animals that pass through their doors. (Season 1 is currently available.)
Britain's Brightest Family (game show) — Hosted by Anne Hegerty (The Chase), this quiz show features sixteen families competing to win the holiday of a lifetime and the title of Britain's Brightest Family. But there's a twist: Players must pick a family member to answer the questions, so winning isn't based just on what the players know, but also on how well they know their family members. (Season 1 is currently available.)
Celebrity Eggheads (game show) — In this celebrity edition of quiz show Eggheads, hosted by Sky News presenter Dermot Murnaghan, five quiz champions, aka Eggheads, join together against a team of amateur quiz players to answer general knowledge questions. (Seasons 1-5 of the nine seasons to date are currently available.)
Cliveden – A Very British Country House Hotel (documentary) — For this four-part behind-the-scenes docuseries narrated by actor Simon Callow (Four Weddings and a Funeral), Cliveden House, one of Britain's most exclusive country house hotels, allowed cameras inside and gave the production crew exclusive access to the inner workings of the house and its staff, as it reinvents itself for a young, wealthy, international crowd.
Commando: Return to the Front Line (documentary) — In this hour-long follow-up to their 2007 documentary Commando: On the Front Line, Chris Terrill and Bertie Kerr return to Afghanistan eight years after making the first film to see for themselves what, if anything, had changed in the country, and to assess the legacy of a war that has cost hundreds of British lives.
Crash: Anatomy of an Accident (documentary) — This one-off docudrama uses CGI reconstruction, police reports, and video footage to tell the stories of people who got caught up in one of the biggest vehicular pile-ups in Britain: the September 5, 2013, mega-crash of 130 cars, trucks, vans and motorcycles, in thick fog, on the 100-foot-high Sheppey Crossing in Kent.
Death Row: Countdown to Execution (documentary) — In this two-part docuseries, TV presenter Susanna Reid (Good Morning Britain) travels to Huntsville, Texas, to interview death row inmate Patrick Murphy, in advance of his execution date. He was one of the notorious Texas 7 gang who murdered a police officer while on the lam after escaping from a maximum security prison.
Death Row's Women with Susanna Reid (documentary) — This two-part docuseries sees Susanna Reid travel to Mountain View women's prison in Gatesville, Texas, to interview Darlie Routier, a now-52-year-old woman on death row for the 1996 murder of her 5-year-old son, who died alongside his murdered 6-year-old brother, a crime for which Routier was charged but not tried.
Devon and Cornwall Cops (documentary) — Narrated by actor Neil Morrissey (The Good Karma Hospital), this observational docuseries follows members of the Devon and Cornwall Police, hardworking coppers who cover by land, sea, and air the two counties, one of the largest and most challenging policing areas in Britain and a favorite UK holiday destination.
Driven: The Billy Monger Story (documentary) — This BAFTA-nominated TV documentary tells the inspirational story of Billy Monger. His motorsport career included numerous wins, such as the British Formula 4 Championship, until he was involved in a high-speed collision and his career appeared over. But Billy isn't an average guy: The film follows him as he attempts to become the first amputee to race competitively in a single-seater racing car.
Eleventh Hour (drama) — This four-part sci-fi thriller stars Patrick Stewart (Star Trek: Picard) as Professor Ian Hood, a Special Advisor to the UK government who, along with Special Branch operative-cum-bodyguard Rachel Young (Ashley Jensen, Agatha Raisin), troubleshoots and tackles threats that stem from or target "scientific endeavour."
Five Star Hotel (reality) — Five British reality TV celebrities take on the challenge of delivering five-star service at a boutique Mediterranean hotel for three weeks, competing to be named "employee of the season." The celebs are Joey Essex and Lydia Bright (both of The Only Way Is Essex), Holly Hagen (Geordie Shore), Ashley Cain (Ex on the Beach), and Spencer Matthews (Made in Chelsea).
Frontline Doctors: Winter Migrant Crisis (documentary) — In this hour-long documentary, twin doctors and program presenters Chris and Xand van Tulleken (The Twinstitute) discover what conditions are like for migrants in Europe during winter, and witness the medical and humanitarian response to the refugee crisis.
Gun No. 6 (documentary) — This BAFTA Award winner for Best Single Documentary is a landmark docudrama that follows the story of Gun No. 6, the deadliest illegal gun in Britain. It charts each aspect of Gun No. 6 — 1 gun, 13 years, 31 shots, 7 injured, and 3 dead — and introduces 30+ people connected by this one weapon to each other for the first time.
Harbour Lives (documentary) — In this docuseries, TV presenter Ben Fogle (Countryfile) travels along a stretch of the Dorset coast called Poole Harbour, the largest natural harbor in the UK, to join up with people who live and work here  — from the high society folk of Sandbanks, to generations of fishermen who've been trawling the waters here for hundreds of years.
Heartbeat (drama) — Based on Nicholas Rhea's popular series of "Constable" novels, this long-running period drama, set within the North Riding of Yorkshire in the 1960s, follows the lives of the police constabulary, medical staff, and residents of Ashfordly and Aidensfield. Of the show's 18 seasons, Seasons 2-6 are available on IMDb TV here and Seasons 7-13 here.
Hospital (documentary) — This landmark, BAFTA-nominated docuseries about Britain's National Health Service (NHS) goes behind the scenes of some of the busiest and largest hospitals in the UK, following patients, medical staff, and the challenges faced by NHS hospitals, including at St Mary's in Paddington, London, Nottingham University Hospitals, and hospitals of the NHS Trusts in Liverpool. (Seasons 1, 3, and 5 of the seven to date are currently available.)
How to Lose Weight Well (reality/edutainment) — In this lifestyle program, Dr. Xand Van Tulleken and dietician Hala El-Shafie help ordinary Brits road test some of the most popular and hyped diets that claim to help folks blitz the bulge. They group the participants into the crashers (on short-term diets), the shape-shifters (on six-week diet programs), and the life changers (on four-month diet plans) to determine which diets work well and can be sustained. (Seasons 2 and 4 of the six to date are currently available.)
Joe Maddison's War (drama) — Kevin Whately (Inspector Lewis) stars in this wartime drama as Joe Maddison, a shipbuilder and WWI veteran who, being too old to enlist for WWII, joins the Home Guard with friends Harry (Robson Green, Grantchester) and Eddie (Trevor Fox, The Tempest). Costars include Derek Jacobi (Last Tango in Halifax), Angela Lonsdale (Our Girl), and Melanie Hill (Coronation Street).
Just Henry (drama) — Based on the eponymous novel by Michelle Magorian, this drama set in post-WWII Britain stars Josh Bolt (Last Tango in Halifax) as Henry, a teen who believes his father died during the war — until the man reappears in his life. The telefilm costars Elaine Cassidy (No Offence), Dean Andrews (Life on Mars), Sheila Hancock (Delicious), and Stephen Campbell Moore (War of the Worlds).
Life Cycles (documentary) — Produced and directed by Max Serio (Spycraft, Empire Games, World of the Wild), this six-episode nature docuseries centers on the key moments of, and the milestones that take place at specific stages in, the lives of wild animals — from the moment of birth, to finding food, to finding a mate to reproduce and continue the species.
Lion Country (documentary) — This nature docuseries follows the work of young British lion conservationist David Youldon, as he and his team take lions, reared in captivity at wildlife reserve Antelope Park in Zimbabwe and a lion conservation site in Livingstone, Zambia, on a dangerous journey towards independence and possible freedom.
Moll Flanders (drama) — Based on Daniel Defoe's eponymous novel, this period drama stars Alex Kingston (A Discovery of Witches) as the titular character, whose life is filled with crime, seductions, love affairs, and ultimately reform. Costars include Daniel Craig (No Time to Die), Nicola Walker (Annika), and Diana Rigg (Game of Thrones).
Motorway Madness (documentary) — This six-part ITV docuseries gives viewers a behind-the-scenes look at the people who keep the M25, Britain's busiest motorway, moving — following traffic controllers, patrol officers, engineers, and maintenance workers as they work tirelessly around the clock to keep things moving on the 117-mile road that encircles most of Greater London.
My Week as a Muslim (documentary) — In this Channel 4 documentary, an anti-Muslim woman from a mostly white town is invited by a Muslim woman to live with her and her family in the heart of Manchester's Pakistani Muslim community for a week — disguised as a Muslim using a hijab, makeup, and prosthetics — in order to grasp what life is like as a Muslim person in the UK.
The Natives: This Is Our America (documentary) — Narrated by TV presenter and journalist Stacey Dooley (Glow Up, Stacey Dooley Investigates), this observational documentary offers insight into the lives of young Native Americans — looking at a South Dakota reservation beset with alcohol and drug problems, desperate to revive their ancient traditions, and following the protests against the Dakota Access oil pipeline.
Operation Live (documentary) — This groundbreaking Channel 5 docuseries, filmed live and up close and shown uncut, takes viewers inside real-world operating theatres during actual operations, with skilled surgeons guiding the audience through the procedures as they perform an aortic valve replacement, a complete knee replacement, and a right hemi-colectomy.
Planet Child (documentary) — In this ITV observational docuseries, twin doctors Chris and Xand van Tulleken (Operation Ouch) use scientific experiments to explore what life is like for children today in Britain and in other countries. They examine how children develop a sense of right and wrong and a sense of their own identity, and how the decline in freedom affects children's ability to learn crucial development skills.
Police Tapes (documentary) — This compilation of four true-crime programs presented by Susanna Reid features video footage and first-person testimony to reveal how detectives used strategy and skill to solve homicide cases, including that of 11-year-old Rhys Jones (dramatized in Little Boy Blue) and the murders committed by serial killer John Cooper, aka the Game Show Killer (dramatized in The Pembrokeshire Murders).
Professor Green: The Truth About… (documentary) — In this set of standalone TV documentaries, rapper, performer, and TV host Professor Green takes on two issues affecting young people today: cannabis and poverty. In "Weed" he takes an in-depth look at the UK cannabis industry, and in "Child Poverty" he sets out to uncover what life is like for young people living on the breadline.
Schofield's South African Adventure (documentary) — This three-part travelogue docuseries follows English television presenter Phillip Schofield (This Morning, Dancing on Ice) as he embarks on a life-changing journey to South Africa, accompanied by his wife, Stephanie. His adventures include swimming with sharks, abseiling down Table Mountain, and going on safari.
Squatters Next Door (documentary) — In this documentary, journalist Storm Huntley investigates the growing number of squatters taking over some of the estimated 200,000 empty buildings in the UK. In addition to talking with people on both sides of the divide, she moves into a squat to reveal what life is like when one has a roof but no electricity or water.
Superhospital (documentary) — This four-part docuseries offers a behind-the-scenes look at the Royal Derby Hospital, one of the newest and largest hospitals in the UK, whose more than eight thousand staff members provide healthcare to one million patients each year. This program tells the stories of the people who help patients and keep the hospital running — from the surgeons and consulting physicians, to the security guards and maintenance personnel.
Thief Trackers (documentary) — This BBC Daytime factual series reveals how police across the UK use GPS and RF (radio frequency) technology to track the journey of stolen goods — from what becomes of desirable items like bicycles, smartphones, and designer handbags after they are stolen, to the return of the items to their rightful owners.
Trevor McDonald: Return to South Africa (documentary) — In this ITV documentary, Trevor McDonald, one of Britain's most distinguished journalists and broadcasters, revisits South Africa, where he conducted one of television's most historic interviews with Nelson Mandela, to mark what would have been Mandela's 100th birthday in 2018.
Welcome to HMP Belmarsh (documentary) — This two-part docuseries sees actor and documentary presenter Ross Kemp (EastEnders, Ultimate Force, Ross Kemp on Gangs) go inside the walls of HMP Belmarsh, Britain's most notorious maximum security prison, with unprecedented access to discover how staff cope with high-profile extremists, crime lords, and gang members.
Why Can't We Sleep? (documentary) — Narrated by TV presenter Ranvir Singh (Good Morning Britain), this one-off documentary explores the reasons behind why an estimated one-third of adults in the UK aren't getting enough sleep — a disturbing trend that some experts describe as a public health crisis. It also reveals the devastating effects of lack of sleep on our bodies and its dramatic impact on the nation's health.
Wild River with Ray Mears (documentary) — In this ITV documentary, British woodsman, survival expert, and program presenter Ray Mears (Ray Mears' Extreme Survival) embarks on an epic journey of discovery along the river Wye, which runs for more than 200 kilometers between Wales and England, exploring its geography, history, and wildlife along the way.
__________________

Share this post/page.

IMDb TV Adds Dozens of British TV Titles to Its US Channel