Adaptations are a staple of British TV. Here are three series based on crime novels that we can (hopefully) look to forward to watching on this side of the pond.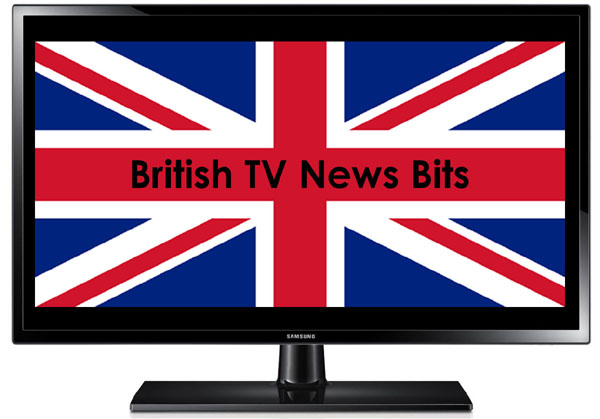 Crime
Adapted from Irvine Welsh's best-selling novel of the same name by Welsh (Trainspotting) and writing partner Dean Cavanagh (Creation Stories), Crime is a new crime thriller under the BritBox UK Originals banner. Set in Edinburgh, it stars Dougray Scott (Snatch, The Woman in White) as Ray Lennox, a detective who investigates a schoolgirl's disappearance while battling his own personal demons.
In the UK, Crime will be exclusive to BritBox UK, while the series hasn't been ordered (yet) for US audiences. There's a good chance it will, although not necessarily by BritBox North America, as with certain other BritBox UK Originals. (For example, AMC Networks picked up revenge thriller The Beast Must Die for linear channel AMC and streaming bundle AMC+, and PBS co-commissioned with BritBox UK Magpie Murders, which will air in the US under the "Masterpiece" banner.) Stay tuned.
Karen Pirie
Based on The Distant Echo, the first title in best-selling and award-winning author Val McDermid's "Karen Pirie" crime novel series, this cold case murder drama stars Lauren Lyle (Outlander, Broken) as DS Karen Pirie, a young and fearless Scottish investigator with a quick mouth and a tenacious desire for the truth. In the first of three feature-length episodes, Pirie reopens an historic murder investigation that has been the subject of a provocative true crime podcast.
When teenager Rosie Duff (Anna Russell-Martin, Casualty) was found brutally murdered in the Scottish university town of St Andrews in 1996, suspicion fell on the three drunken students who were discovered at the scene of the crime, claiming to have found her body: Sigmund "Ziggy" Malkiewicz (Jhon Lumsden, Pancake), Tom "Weird" Mackie (Jack Hesketh, Besa), and Alex Gilbey (Buom Tihngang, Death In Paradise). But a lack of forensic evidence meant no charges were brought and the police investigation floundered. Twenty-five years later, someone appears to be willing to risk everything to keep the secrets surrounding the case hidden…
Actress and writer Emer Kenny (Father Brown, Save Me Too) is adapting McDermid's work and will costar in the TV series as Karen's friend, River Wilde. Additional cast members include Chris Jenks (Sex Education), Zach Wyatt (Blithe Spirit), Michael Schaeffer (The Salisbury Poisonings), Ariyon Bakare (His Dark Materials), and Alec Newman (Unforgotten).
Karen Pirie will air in the UK on ITV. There's been no word (yet) of the series being picked up for the US, so stay tuned.
The Tower
The Tower is a three-part crime thriller adapted by three-time Emmy® nominee Patrick Harbinson (Homeland) from Post Mortem, the first title in "The Metropolitan" series of crime novels penned by Kate London, a former Met Police Officer who was part of a Major Investigation Team on the Homicide and Serious Crime Command.
The cast includes Gemma Whelan (The Murders at White House Farm) as DS Sarah Collins, Emmett J. Scanlan (Gangs of London) as uniformed police inspector Kieran Shaw, Tahirah Sharif (The Haunting of Bly Manor) as Officer Lizzie Adama, Jimmy Akingbola (Kate & Koji) as DC Steve Bradshaw, Nick Holder (Doctors) as PC Hadley Matthews, and Lola Elsokari as Farah.
The series opens with a veteran beat cop and a teenage girl falling to their deaths from a tower block in south-east London. Left alive on the roof are a five-year-old boy and rookie cop Lizzie Adama. Within hours, Lizzie has disappeared, and Detective Sergeant Sarah Collins is charged with leading the investigation. She not only has to track down Lizzie before she comes to serious harm, but also to uncover the truth behind the grisly deaths.
ITV will air The Tower in the UK. Stay tuned to find out if a linear or streaming channel in the US will pick up the series for folks on this side of the pond.
__________________
As an affiliate of Amazon and other companies, ads & affiliate links on this blog allow us to earn income from qualifying actions and purchases (at no extra cost to you).

Share this post/page.

British TV News Bits: Crime, Karen Pirie & The Tower — New Series Based on Books