There's news about three upcoming British TV series — The Devil's Hour, Hope Street, and Magpie Murders — exciting stuff to look forward to.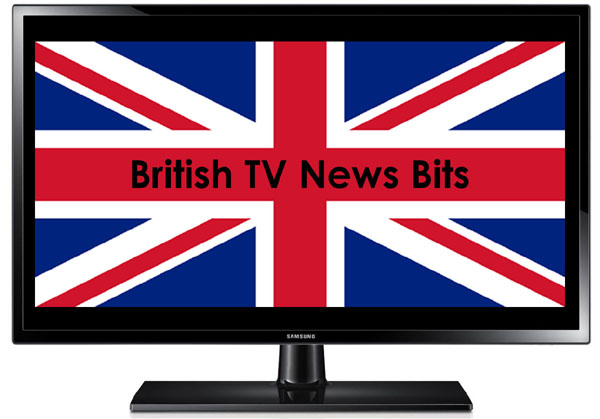 The Devil's Hour
Amazon has picked up The Devil's Hour, a creepy thriller that follows Lucy Chambers, a woman who wakes up every night at 3:33 AM, roughly the midpoint of what is called the devil's hour. Her eight-year-old son is withdrawn and emotionless; her mother speaks to empty chairs; and her house is haunted. Then things gets even stranger: Lucy's name is connected to a string of brutal murders in the area.
A production of Hartswood Films, the six-part series is written by Tom Moran (The Feed), directed by Johnny Allan (The Irregulars), and executive produced by Steven Moffat (Doctor Who, Sherlock) and Sue Vertue (Dracula, Coupling). Filming will begin in the UK later this year, with the series launching on Prime Video as an Amazon Original series in more than 240 territories across the globe (date tba).
Hope Street
Hope Street is a a new serial crime drama co-commissioned by BBC Daytime and BritBox North America. Set in the fictional town of Port Devine on the Northern Ireland coast, the character-driven drama will focus on Port Devine's police department — and the mysterious arrival of English Detective Constable Alimah Kahn, the first Muslim police officer in the town's history. The series features a narrative arc and a self-contained crime story in each episode. The cast includes Brid Brennan (Brooklyn) as Concepta, Des McAleer (The Crown) as Barry, Ciaran McMenamin (Primeval) as Finn, and Amara Karan (The Night of) as Alimah.
A co-production of BBC and BritBox North America, made with support from Northern Ireland Screen, Hope Street is created by Susanne Farrell (Dirty God) and Paul Marquess (London Kills); written by Farrell, Jess Lea (EastEnders), Christine Murphy (Emmerdale), Stuart Drennan (Hollyoaks), and Shazia Rashid (EastEnders); and exec produced by Donna Wiffen (The Bill) and Marquess for Long Story TV. Filming will start later this month, with the series airing on BBC Daytime and BBC One Northern Ireland in 2022, and premiering exclusively on BritBox in North America (dates tba).
Magpie Murders
Another big-name actor has been added to the cast of Magpie Murders, the television adaptation of screenwriter and novelist Anthony Horowitz's (Foyle's War, Alex Rider) acclaimed and best-selling crime novel of the same name. Joining Oscar® nominee Lesley Manville CBE (Phantom Thread, World on Fire, The Crown) is five-time BAFTA nominee Timothy Spall OBE (Mr. Turner, Summer of Rockets, Blandings).
Magpie Murders revolves around Susan Ryeland, played by Manville, an editor who is given an unfinished manuscript of best-selling mystery writer Alan Conway's latest novel, with little idea that it will change her life. Spall will play Atticus Pünd, the clever and complex detective in Conway's fictional novels.
Production begins this month, with Peter Cattaneo (The Full Monty, Military Wives, The A Word) directing, and filming to occur in Suffolk and Ireland. Magpie Murders will launch on Masterpiece on PBS in the US and on BritBox UK across the pond in 2022 (dates tba).
Stay tuned for updates on all three series.
__________________
As an affiliate of Amazon and other companies, ads & affiliate links on this blog allow us to earn income from qualifying actions and purchases (at no extra cost to you).

Share this post/page.

British TV News Bits: The Devil's Hour, Hope Street, Magpie Murders