New adaptations of classic novels, plus new and returning series, are coming to telly.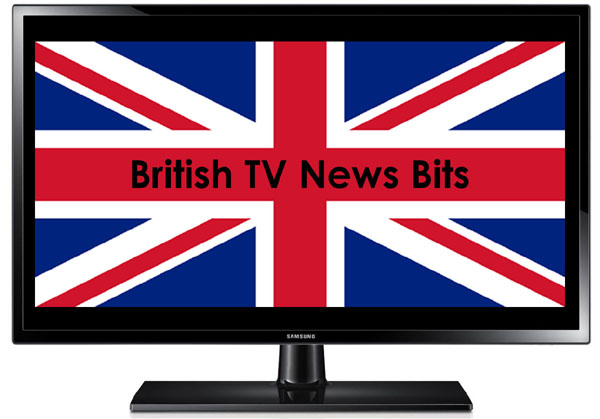 The Baby
Sky has announced that Emmy® Award winner Nicole Kassell (Watchmen, The Leftovers) will be the lead director on The Baby, a co-production with HBO, produced by Sister (Giri/Haji, Chernobyl, Gangs of London) and Proverbial Pictures. The eight-episode comedy-horror series is a funny, raw examination of motherhood as an institution — a set of unspoken and often horrifying rules that affect women differently, depending on how they're viewed by society.
The Ipcress File
ITV has announced its commission of The Ipcress File, a new series based on Len Deighton's classic first novel of the same name, the first title in his seven-book "Secret Files" series. The six-part spy thriller is written by BAFTA winner John Hodge (Trainspotting), directed by Emmy® winner James Watkins (McMafia), and stars Joe Cole (Peaky Blinders), Lucy Boynton (The Politician), and Tom Hollander (The Night Manager).
Berlin, 1963. In this newly-partitioned city, British army sergeant Harry Palmer (Joe Cole) is making a lot of money as a wholesaler, retailer, fixer and smuggler, and his varied interests bring him into contact with everything and everyone. Then the law catches up with him, and Harry is sentenced to eight years in a grim military jail in England. But a gentleman from British intelligence has a proposal: Harry can avoid prison if he becomes a spy. His first case: The Ipcress File.
Harry's links to the man suspected of kidnapping a missing British nuclear scientist result in him being conscripted for a dangerous undercover mission that takes him from the Beatles' London to the Berlin Wall, from the back alleys of Beirut to the white hot sand of a nuclear atoll in the Pacific.
The Ipcress File will be filmed on location in Liverpool and Croatia in 2021, and further casting will be announced in due course. There's been no word of a streaming or linear TV channel picking up the series for the US, so stay tuned for updates.
The Larkins
Thirty years after the H.E. Bates novel The Darling Buds of May and its sequels were made into the hit ITV series of the same name, the network has commissioned a new adaptation, called The Larkins, starring Bradley Walsh (Doctor Who) and Joanna Scanlan (No Offence) as the iconic fictional characters Pop Larkin and his wife, Ma.
Written by Simon Nye (The Durrells in Corfu) and set in the Kent countryside in the late 1950s, the six-part comedy-drama series tells the story of a working-class family led by wheeler-dealer Pop Larkin and his wife Ma, together with their six children. Fiercely loyal to each other and to their community, the Larkins are fundamentally good-hearted people with a strong work ethic, a disinterest in authority, and a need to protect their idyllic way of life from threats from certain members of the local community.
In addition to weekly battles with authority and snobbish villagers, The Larkins will also follow the love story between Mariette and Cedric "Charley" Charlton, an accountant from the city who comes to the village to investigate the Larkins' tax affairs. Charley falls in love with Mariette, but the handsome and mysterious Tom Fisher is his romantic rival. Meanwhile, Mariette has plans of her own, which don't involve men.
Further casting will be announced in 2021, closer to the start of filming. There's been no word of a streaming or linear TV channel picking up the series for the US, so stay tuned for updates.
The Offenders (w/t)
Academy Award® winner Christopher Walken (The Deer Hunter) has signed on for his first British TV role in The Offenders, a new series from Primetime Emmy®-winning writer-director Stephen Merchant (The Office). The six-part drama follows seven strangers from different walks of life, forced together to complete a community service sentence in Bristol. As they become involved in each other's lives, they also become involved with a dangerous criminal gang.
Walken plays Frank, an inveterate scoundrel trying to reconnect with his family. His costars include: Rhianne Barreto (Hanna) as Rani, a gifted but rebellious math student who's been hot-housed by her parents from a young age; Gamba Cole (A Discovery of Witches) as Christian, a young man struggling to raise his kid sister while staying one step ahead of a notorious Bristol crime gang; Stephen Merchant (Jojo Rabbit) as Greg, a lawyer coping with divorce, work-place bullying, and scary men with knives; Darren Boyd (Killing Eve) as John, a businessman and law-abiding pillar of the community furious at being labelled a criminal; Clare Perkins (EastEnders) as Myrna, an aging activist and campaigner who has lost none of her youthful radicalism; and Eleanor Tomlinson (Poldark) as Gabby, an aristocratic celebutante whose glamour and life of leisure mask deep-rooted problems.
The cast also includes: Jessica Gunning (Fortitude) as Diana, the Community Service Supervisor; Dolly Wells (Dracula) as Frank's daughter, Margaret; Ian McElhinney (Game of Thrones) as John's father, John Sr; Nina Wadia (Death in Paradise) as Rani's mother, Shanthi; Aiyana Goodfellow (Small Axe) as Esme; and Charles Babalola (Bancroft) as Malaki.
The Offenders will premiere on BBC One and BBC iPlayer in the UK and on Amazon Prime Video in the US, Canada, and Australia (dates tba). Stay tuned for updates.
And last but not least…
A bunch of new British Netflix Original series
Netflix has announced seven new series that will soon be going into production across the UK. They include:
Baby Reindeer — Based on a true story, this hit 2019 Edinburgh Fringe one-man stage play follows writer-performer Richard Gadd's warped relationship with his female stalker and the impact it has on him as he is ultimately forced to face a deep, dark buried trauma.
Cuckoo Song — Based on the novel of the same name by Frances Hardinge, this horror series is about two warring sisters, one human and one monster, who must unite to reverse a supernatural pact gone horribly wrong, and with it mend their grief-stricken family.
Half Bad — Based on Sally Green's "Half Bad Trilogy" and written by Joe Barton (Giri/Haji), this young adult series follows Nathan, the illegitimate son of the world's most feared witch, who has spent his whole life being monitored for signs that he may follow the same destructive path as his father.
Lockwood & Co — This supernatural action-adventure series from writer-lead director Joe Cornish (The Adventures of Tintin) is about a tiny ghost-hunting startup in London, run by two teenage boys and a newly arrived, psychically-gifted girl.
Man vs Bee — Rowan Atkinson (Mr Bean) stars in this comedy as a man at war with a bee while house-sitting a luxurious mansion.
The Red Zone — Executive produced by Oscar® winner Sam Mendes (American Beauty), this comedy series, both about and not about football, is a story about the people and the surfaces that collide in the orbit of the strange world of bluffers, sharks, and genuine talent.
The Seven Deaths of Evelyn Hardcastle — Adapted from Stuart Turton's multiple awards-winning novel by creator-writer Sophie Petzal (Blood), this mind-bending murder mystery series presents an intriguing puzzle: How do you solve a murder when every time you are getting close to the answer, you wake up in someone else's body?
Along with the new series announcements came word that After Life: Season 3, The Crown: Season 5, Sex Education: Season 3, and Top Boy: Season 2 are currently in production, as are these new Netflix Original series:
Anatomy of a Scandal — Based on the novel of the same name by Sarah Vaughan, this London-set seasonal anthology series from David E. Kelley (Big Little Lies) explores sexual consent and privilege. The series stars Naomi Scott (Aladdin), as well as Sienna Miller (The Girl), Michelle Dockery (Downton Abbey), and Rupert Friend (Homeland). (You can set a reminder for it now.)
The Last Bus — This young adult sci-fi series is about a group of mismatched school kids who band together to face a fearsome new machine intelligence.
Stay Close — This drama is the latest series based on a Harlan Coben novel. Read this article for details.
Stay tuned for updates about all the above.
__________________
Ads & affiliate links on this blog allow us to earn income from qualifying actions and purchases (at no extra cost to you).

Share this post/page.

Brit TV News Bits: The Baby, The Larkins, The Ipcress File & More