Chernobyl, the new HBO/Sky co-production, features an all-star international cast and May 2019 launch dates on both sides of the pond.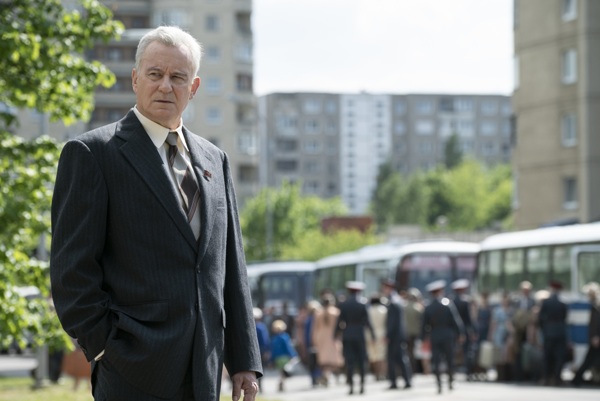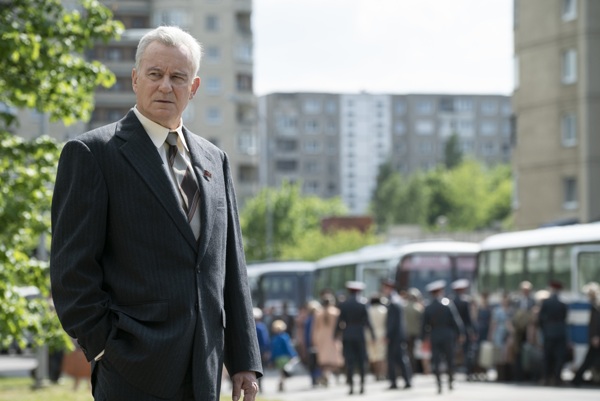 On April 26, 1986, the Chernobyl Nuclear Power Plant in Ukraine, Soviet Union suffered a massive explosion that released radioactive material across Belarus, Russia and Ukraine and as far as Scandinavia and western Europe.
Chernobyl dramatizes the story of the accident — one of the worst man-made catastrophes in history — and of the brave men and women who made incredible sacrifices to save Europe from unimaginable disaster while battling a culture of disinformation.
Leading the cast are Primetime Emmy® nominee Jared Harris (Mad Men, The Crown, The Terror), Berlin International Film Festival winner Stellan Skarsgård (Mamma Mia!, River, Good Will Hunting), and two-time Oscar® nominee Emily Watson (Hilary and Jackie, Breaking the Waves, Apple Tree Yard).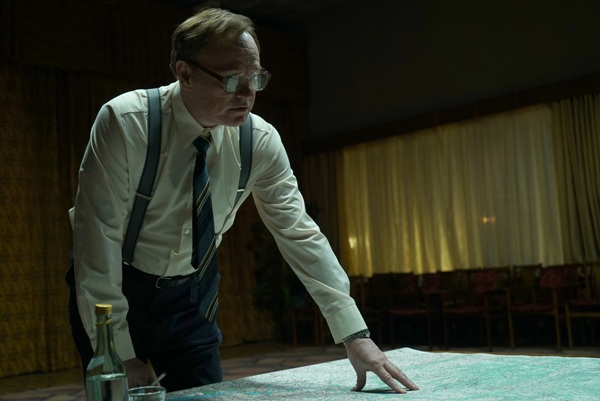 Jared Harris portrays Valery Legasov, a leading Soviet nuclear physicist. As part of the response team, he is one of the first to grasp the scope of the unparalleled disaster that has occurred.
Stellan Skarsgård plays Soviet Deputy Prime Minister Boris Shcherbina, who is assigned by the Kremlin to lead the government commission on Chernobyl in the hours immediately following the accident.
Emily Watson portrays Ulana Khomyuk, a Soviet nuclear physicist committed to solving the mystery of what led to the Chernobyl disaster.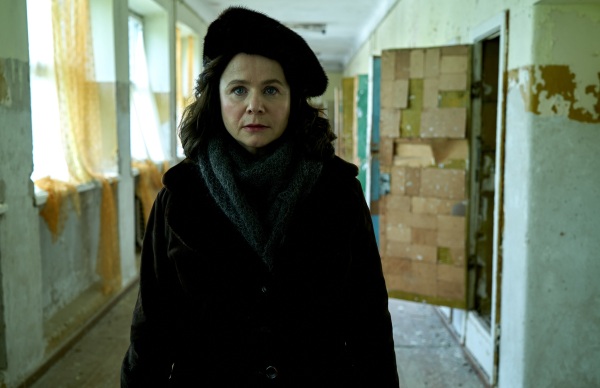 The miniseries costars Paul Ritter (No Offence) as Chernobyl deputy chief engineer Anatoly Dyatlov; Jessie Buckley (The Woman in White) as Lyudmilla Ignatenko, a Pripyat resident married to a firefighter on the first response team; Adrian Rawlins (Hard Sun) as Chernobyl chief engineer Nikolai Fomin; and Con O'Neill (Happy Valley) as plant director Viktor Bryukhanov.
The cast also includes Sam Troughton (The Little Drummer Girl), Adam Nagaitis (The Terror), Barry Keoghan (Rebellion), Ralph Ineson (Prey), Mark Lewis Jones (Keeping Faith), Fares Fares (Westworld), and David Dencik (McMafia).
Produced by Sister Pictures and The Mighty Mint as an HBO/Sky co-production, Chernobyl was written and executive produced by Craig Mazin (The Huntsman: Winter's War) and directed by Johan Renck (Breaking Bad). Three-time Emmy® winner Carolyn Strauss (Game of Thrones) and International Emmy® Awards winner Jane Featherstone (Utopia) executive produce; BAFTA nominee Johan Renck (The Last Panthers) and Chris Fry (Humans) co-executive produce; and BAFTA nominee Sanne Wohlenberg (Black Mirror) produces.
The miniseries was filmed on location in Vilnius, Lithuania, with a creative team that includes: director of photography Jakob Ihre (Louder than Bombs); production designer Luke Hull (Howards End); editors Jinx Godfrey (The Theory of Everything) and Simon Smith (Endeavour); costume designer Odile Dicks-Mireaux (Brooklyn); Emmy®-winning casting directors Nina Gold and Robert Sterne (both Game of Thrones); and composer Hildur Guðnadóttir (Trapped).
The five-part Chernobyl debuts in the US on Monday, May 6, at 9 PM ET/PT, exclusively on HBO. The remaining episodes will screen on subsequent Mondays at the same time.
The miniseries will launch in the UK on Tuesday, May 7, exclusively on Sky Atlantic and streaming service NOW TV, where episodes will air/be available for streaming weekly.
__________________

Add your comments on our Facebook and Twitter pages.
Share this post/page.

Chernobyl: HBO & Sky Announce Launch Dates for Historical Drama Miniseries