Several new British TV programs, along with new seasons of hit series, are headed to telly on both sides of the pond this year and next.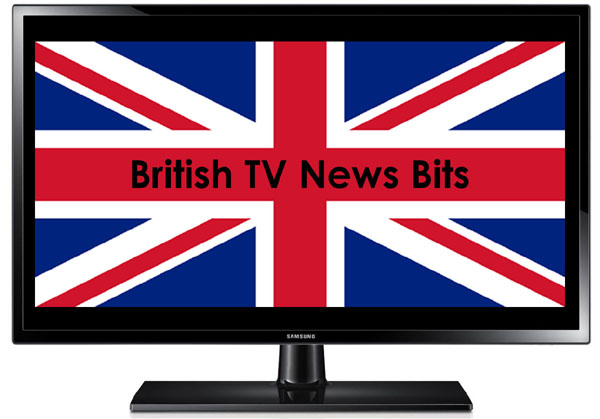 Ackley Bridge
With its second season having finished its run on Channel 4 yesterday, Ackley Bridge is confirmed to return for its third season in 2019. The series — inspired by schools in Lancashire and Yorkshire that were set up to integrate the White and Asian communities in some of the most divided towns in England — has won praise for the way it explores the lives of pupils and teachers with irreverence, wit, and big-hearted stories. Series 3's eight episodes will film in Halifax next year. Series 2 will premiere in the US on Monday, September 24, exclusively on Acorn TV.
(Ackley Bridge image courtesy of Acorn TV/Amazon Video)
Baptiste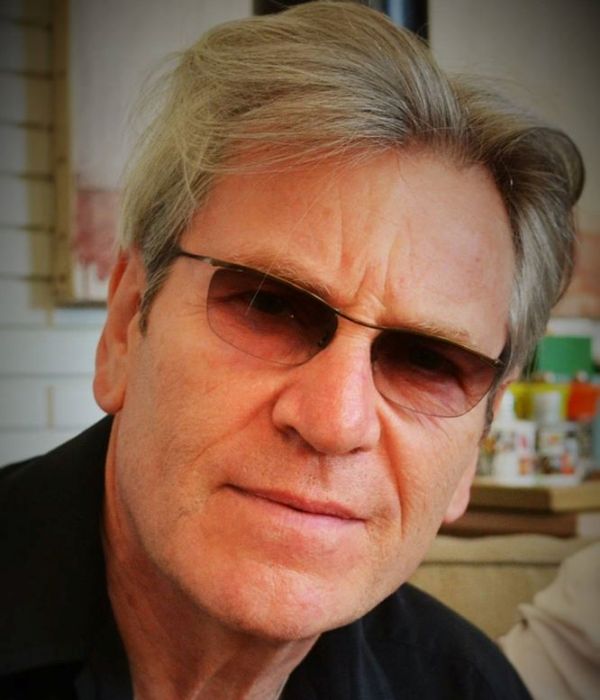 Filming has started on Baptiste, the new follow-up drama to The Missing with Tchéky Karyo (La Femme Nikita) reprising his role as the insightful and stubborn French investigator Julien Baptiste. Written by Harry and Jack Williams, the creators of The Missing, Baptiste finds Julien and his wife on a visit to Amsterdam when the Chief of Police, who happens to be an old girlfriend, seeks his help. With his renowned and methodical crime solving skills, Baptiste becomes rapidly embroiled in a case that looks beyond the beautiful streets, canals, and houses of Amsterdam to the seamy underworld beneath.
Costarring in the series are Jessica Raine (Patrick Melrose) as Genevieve and Tom Hollander (Rev.) as Edward. Also in the cast are Alec Secareanu (God's Own Country), Clare Calbraith (Downton Abbey), Nicholas Woodeson (Taboo), Anastasia Hille (The Missing), and Talisa Garcia (Silent Witness), as well as Barbara Sarafian (Hotel Beau Séjour), Boris Van Severen (Professor T.), and Martha Canga (The Forest).
Baptiste will air on BBC One in the UK (premiere date TBA). There's no word yet about whether Starz, which screened both seasons of The Missing, will pick up Baptiste for US viewers, so stay tuned.
(Photo of Tchéky Karyo by Olivier Strecker — CC BY-SA 3.0)
The Durrells in Corfu
It's confirmed: The fourth season of The Durrells in Corfu will be its last. Based on the autobiographical books The Corfu Trilogy by Gerald Durrell, this award-winning comedy-drama co-produced by ITV and PBS Masterpiece follows the lives of Louisa Durrell (Keeley Hawes, The Missing) and her children on the Greek island of Corfu during the 1930s. All members of the regular cast are set to return when production on Season 4 begins in September. Season 3 premieres in the US on Sunday, September 30, at 8 PM ET, on PBS. (Check your local listings)
(The Durrells in Corfu image courtesy of PBS/Amazon Video)
The End of the F***ing World
How bleeping happy am I (and the show's kazillion fans) that Netflix has renewed The End of the F***ing World for a second season!
The first season of this critically-acclaimed, Emmy®-nominated Netflix Original series is one of the best new shows of 2018. Based on the award-winning graphic novel by Charles Forsman, the story follows self-proclaimed psychopath James (Alex Lawther, Black Mirror) and foul-mouthed rebel Alyssa (Jessica Barden, Penny Dreadful) as they embark on a roadtrip to find a better life and escape the impending doom of adulthood. As their chaotic journey unfolds, it becomes apparent that James and Alyssa have crossed a line and have no choice but to take it as far as they can…
Note: The trailer contains graphic language and may not be suitable for all viewers.
Co-commissioned by Netflix and Channel 4, The End of The F***ing World: Season Two will premiere globally on Netflix, except in the UK where it will premiere on Channel 4. Stay tuned for updates.
The Light (w/t)
Speaking of Channel 4 (again), the UK broadcaster is re-teaming with Hulu on The Light (working title), the third part of the trilogy from BAFTA-winning writer Jack Thorne (This Is England '90) that includes the multiple award-winning miniseries National Treasure and the follow-up National Treasure: Kiri.
Like them, the new four-part drama will look at how the media spotlight in the wake of a disaster can affect a community. If National Treasure was about shame and Kiri was about blame, The Light will be about justice as it focuses on the repercussions of a catastrophic disaster that befalls a community in a small Welsh town which has seen more prosperous times. The drama will also take a searching look at attitudes toward disability in the aftermath of the tragedy.
The disaster claims the lives of many, children included, and as personal and communal grief gives way to a torrent of anger and blame, the community finds itself torn apart and feeling powerless in the face of seemingly inexorable political and business forces. The Light asks to what extent these people are complicit in their own fate while exploring the complex web of decisions and circumstances, both personal and political, that led to the fatal event.
Shooting is expected to begin in 2019. The Light will air later next year on Channel 4 and premiere in the US exclusively on Hulu as a Hulu Original series. Stay tuned for updates.
Press
The BBC has released the trailer for Press, the new drama series from Mike Bartlett (Doctor Foster). Set in the fast-paced and challenging environment of the British newspaper industry — its past riven by hacking scandals, its present at the mercy of the digital age and the 24-hour news cycle, and its future uncertain — it explores the current, turbulent media landscape and the ethical dilemmas that journalists and editors face each day.
Press stars Charlotte Riley (Jonathan Strange & Mr. Norrell) and Ben Chaplin (Apple Tree Yard), and costars David Suchet (Agatha Christie's Poirot), Priyanga Burford (Fearless), Paapa Essiedu (National Treasure: Kiri), Shane Zaza (Happy Valley), Ellie Kendrick (Game Of Thrones), Al Weaver (Grantchester), and Brendan Cowell (The Borgias).
The six-part miniseries is expected to launch in the UK on BBC One in 2018 and on PBS Masterpiece in 2019. Stay tuned for updates.
Temple
The Norwegian drama Valkyrien — one of our favorite Euro TV premieres of 2017 — is getting a British remake in Sky's new darkly-comic thriller series Temple. Mark Strong (Deep State) leads the cast as Daniel, a surgeon driven by a personal tragedy to treat anyone willing to pay for medical help outside the UK's NHS system in the illegal clinic set up in an abandoned subterranean network of tunnels beneath London's Temple tube station. Helping Daniel to treat a variety of increasingly desperate and highly dangerous patients are disgruntled transport employee Lee and guilt-ridden medical researcher Anna, played by Daniel Mays (Born to Kill) and Carice van Houten (Game of Thrones). Production begins in September. Temple will screen on Sky One and NOW TV in the UK in 2019. No word yet on if it will be shown in the US, so stay tuned.
__________________

Add your comments on our Facebook and Twitter pages.
Share this post/page.

Brit TV News Bits: Baptiste, The Durrells in Corfu, Press & More