Netflix will be the exclusive stateside home of three new seasons of The Great British Baking Show, the first of which premieres next week.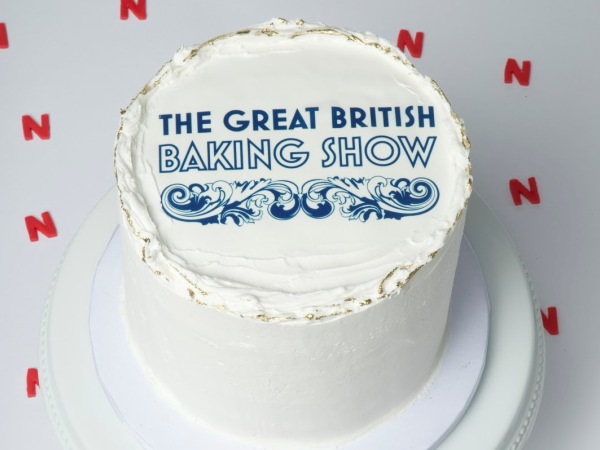 With the final season of the original The Great British Baking Show having completed its run on PBS last week, viewers who are already jonesing for more of the hit baking competition series don't have to wait too much longer for another.
Netflix is premiering Collection 5 (UK season 8) — the first 10-episode season of the revamped series following its move from the BBC to Channel 4 — in the US next Friday, August 31.
It features actor/comedian Noel Fielding (The Mighty Boosh) and presenter/producer Sandi Toksvig (QI) as the hosts and Prue Leith, former host of Great British Menu, as the new judge alongside returning judge Paul Hollywood.
(The streaming behemoth already has Collections 1-4 of the original series, aka UK seasons 4-7, which feature Mel Giedroyc and Sue Perkins hosting and Mary Berry and Paul Hollywood judging.)
The format of the revamped Great British Baking Show remains the same. Each season includes 12 amateur bakers and 10 weekly rounds of competition that consist of the signature, technical, and showstopper challenges and take place in the Baking Show tent. The judges name a "star baker" and eliminate one contestant each week, and in the finale choose the winner from the three contestants left standing.
Called The Great British Bake Off in the UK, the newest season (UK Season 9) debuts across the pond next week and will premiere in the US as The Great British Baking Show: Collection 6 exclusively on Netflix later this year. Netflix will bring Collection 7 (UK Season 10) to its stateside subscribers in fall 2019.
But wait, there's more!
Two-episode holiday specials will debut on Netflix US during the 2018, 2019, and 2020 holiday seasons.
And an extra collection called The Great British Baking Show: The Beginnings will also screen on Netflix in the US later this year. (This is UK Season 3, aka Season 5 on PBS.)
__________________

Add your comments on our Facebook and Twitter pages.
Share this post/page.

The Great British Baking Show: New Seasons to Screen on Netflix in the US