Clear part of your weekend calendar cos the new must-binge season of Shetland premieres on this side of the pond.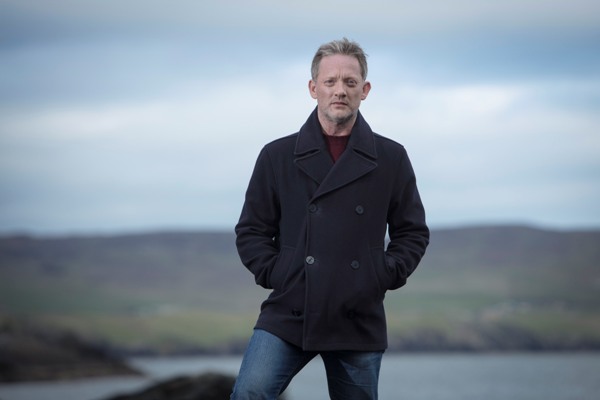 First, congrats to the team on Shetland, whose third season of the Scottish mystery series won the 2016 BAFTA Scotland award for Best TV Drama, with Douglas Henshall taking home the trophy for Best Actor – Television.
Based on the "Shetland" series of crime novels by the award-winning Ann Cleeves, the TV series stars Henshall (Primeval, Collision) as DI Jimmy Perez, the lead detective for the local Shetland police. His is a small but dedicated team of officers, including DS Alison 'Tosh' McIntosh (Alison O'Donnell, Holby City) and DC Sandy Wilson (Steven Robertson, Harlots), as well as Sergeant Billy McCabe (Lewis Howden, Taggart) and, when needs must (and there is always a need), forensic pathologist Cora McLean (Anne Kidd, Retribution, aka One of Us).
(If you haven't already, go watch the Seasons 1 & 2 combo and Season 3 before reading further, so you can know the main characters' backstories, including how a Scotsman came by the surname Perez, and avoid any spoiler-ish details from last season.)
Set against the backdrop of the stunning Shetland Isles, Season 4 opens with convicted killer Thomas Malone (Stephen Walters, Outlander) being released from prison after he wins his appeal and the high court acquits him. Malone had been sentenced to life in prison for the 1994 murder of Lizzie Kilmuir, a case for which the now-retired DI Drew McColl (Sean McGinley, Republic of Doyle) was the SIO (Senior Investigating Officer).
Now out after 23 years and still proclaiming his innocence, Malone is having a difficult time readjusting to life on the outside, despite help from Gail Callahan (Allison McKenzie, Beowulf: Return to the Shieldlands) of the organization Life After Appeal. She and Lizzie's sister Kate (Neve McIntosh, Doctor Who) are probably the only two people in all of Shetland either to believe Malone is innocent or to have doubts about his guilt.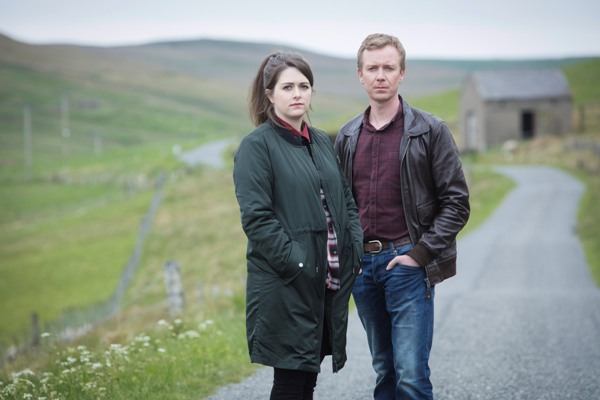 Malone's release forces Jimmy to reopen the case, dig through the old case files, and make inquiries with the now-divorced Sandy and the still-in-Shetland Tosh. And given what Jimmy learns, he is beginning to question if Malone didn't suffer a miscarriage of justice.
At about the same time that Malone is heading home from prison, Jimmy and Duncan's (Mark Bonnar, Unforgotten) daughter Cassie (Erin Armstrong, World's End) is flying back to Shetland from uni and the Shetland Folk Festival is happening. As McColl's daughter Sally (Amy Lennox, Never Let Me Go) remarks, this festival isn't Glastonbury (the annual international music festival), but still. There's plenty of music and booze to go around. But the fun soon turns sour for her after a couple of arguments.
Things get uglier the next day when Sally's lifeless body is discovered, and details about her death mirror those of Lizzie Kilmuir's murder. Did Malone kill the daughter of the cop who put him behind bars for more than half of his life? McColl thinks so, and he isn't alone in this — nor is he the only person who wants to hurt Malone for this second senseless crime. Jimmy and co, though, wonder if Malone really would have been that stupid…
Julie Graham (The Bletchley Circle: San Francisco) reprises her role as procurator fiscal Rhona Kelly in the Scottish and Nordic noir fourth season.
Also featuring are Fiona Bell (Taggart), Arnmundur Ernst Björnsson (The Cliff), Julia Brown (M.I.High), Hannah Donaldson (The Loch), Joi Johannsson (Fortitude), Eleanor Matsuura (Da Vinci's Demons), Gerard Miller (River City), Michael Moreland (Gary Tank Commander), Carolin Stoltz (The Café), and Sophie Stone.
Shetland: Season 4 premieres in the US on Saturday, April 14, exclusively on BritBox and the BritBox channel on Amazon.
__________________

Add your comments on our Facebook and Twitter pages.
Share this post/page.

Shetland: Season 4 of Hit Scottish Noir Mystery Series Premieres in the US