By my count, 215 new programs and program seasons from the UK, Ireland, Australia, New Zealand, and Canada premiered stateside in 2016. Of them, here are my picks for the best 20 that were brand-spanking-new to the US.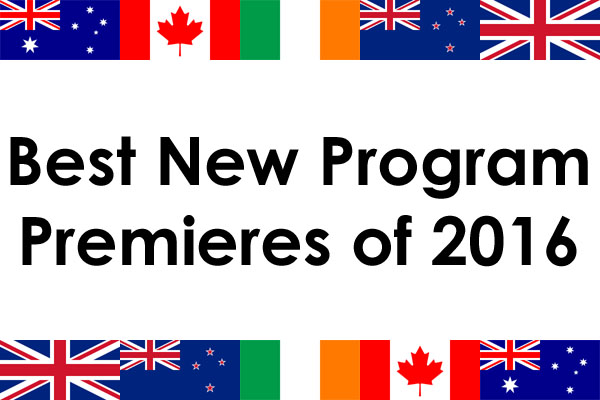 Actually, make that 25. But given that I had the five below on my lists here and here (after they premiered in the UK), there's no sense in being repetitive.
As for the 20, there are detective/crime/mystery dramas, historical and period dramas, sci-fi and supernatural dramas, legal/political and spy dramas, dramedies, comedies, a documentary, a soap opera, filmed productions of stage plays, and a number of adaptations between them.
Returning series are not included (e.g. Granchester: Series 2 and Shetland: Series 3, both of which were fabulous, by the way) unless the first season also premiered in 2016. The exception is a title that could be considered a returning series, but isn't here because the majority of each episode's cast is different from the original program.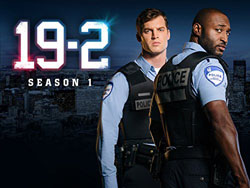 19-2 (Canada)
This gripping, award-winning police drama is flat out addictive. Reminiscent of shows like Hill Street Blues, it follows the lives of Nick Barron (Adrian Holmes, Arrow), a cop burdened with guilt, and Ben Chartier (Jared Keeso, Falling Skies), the by-the-book new guy from up north. These partners are incompatible, but their differences don't matter when law and order are at stake and criminals come this close to ending the pair's lives.
Where to watch: Acorn TV, Amazon Video, iTunes, Vudu | DVD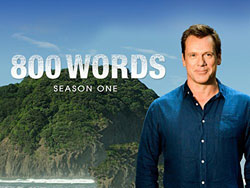 800 Words (Australia/New Zealand)
This dramedy is so warm and witty, it makes you feel cozy and smiley inside and out. It stars Erik Thomson (Packed to the Rafters) as newspaper columnist and widower George Turner, who breaks the fourth wall while typing the articles that share his life-lesson stories, starting with the one about moving himself and his two children from Sydney to a small town at the "arse end" of New Zealand after the death of his wife.
Where to watch: Acorn TV, Amazon Video, iTunes | DVD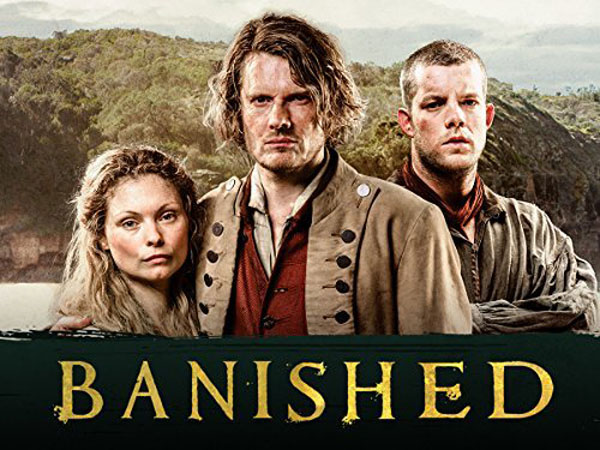 Banished
As I wrote in this article, I had a tough time watching this historical drama starring MyAnna Buring (Ripper Street), Julian Rhind-Tutt (The Hour), and Russell Tovey (Him & Her). Not because it's bad (it's great, actually), but because of what characters do for the sake of survival in Britain's first penal colony in Australia. What lets you exhale in between scenes of cruelty and abuses of power are a love story and a tale of friendship. It's compelling stuff, this.
Where to watch: Amazon Video, iTunes, Vudu | DVD
Cradle to Grave
You may or may not be familiar with British broadcaster and writer Danny Baker, but you can get to know him (as a teen), his dad Fred "Spud" Baker (Peter Kay, Peter Kay's Car Share), and the rest of his family and friends in this hilarious sitcom based on Baker's autobiography, Going to Sea in a Sieve. It's reminiscent of The Wonder Years and comes complete with narration from Danny, played by Laurie Kynaston of Our World War.
Where to watch: Acorn TV, Acorn TV on Amazon | DVD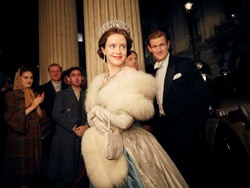 The Crown
Everything about this biopic drama, whose first season follows the early years of Queen Elizabeth II's reign and her marriage to Prince Philip, can be summed up in one word: regal. (And expensive, as in its £100 million price tag). Claire Foy (Wolf Hall) and Matt Smith (Doctor Who) give stellar performances as the couple, whose relationship offers a royal perspective on "it's complicated" and whose retorts can elicit many an "Oh, snap!"
Where to watch: Netflix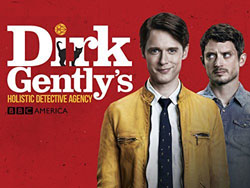 Dirk Gently's Holistic Detective Agency (US/UK)
At first I thought, "Ugh, another series based on Douglas Adams' sci-fi books." (I'm like that with most remakes.) But curiosity trumped skepticism, I watched the first episode, and was hooked. Samuel Barnett (The History Boys) is fabulous as Dirk Gently, as are Elijah Wood (The Lord of the Rings trilogy) as Todd, the holistic detective's reluctant assistant, and Fiona Dourif (True Blood) as holistic assassin Bart Curlish. It's freaking hilarious.
Where to watch: Amazon Video, iTunes | DVD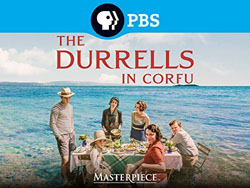 The Durrells in Corfu
Another book-to-TV adaptation is this series, based on Gerald Durrell's autobiographical The Corfu Trilogy. It's the lovely and lively story of the author's childhood on the Greek island, and it stars Keeley Hawes (Line of Duty) as his widowed mum Louisa. The narrative is humorous, the scenery is gorgeous, and the character I love most is 10-year-old Gerald (Milo Parker, Mr. Holmes), already a burgeoning zookeeper and conservationist.
Where to watch: Amazon Video, iTunes, PBS Passport, Vudu | DVD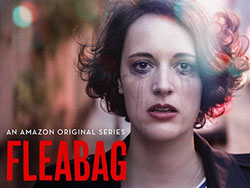 Fleabag
This dark comedy (for mature audiences) is damn-near genius. Starring creator and writer Phoebe Waller-Bridge (Broadchurch), the series presents one woman's unflinching f-you approach to life after the accidental death of a close friend. While Fleabag the character is cheeky, angry, and lonely (even when she isn't alone, something she learned from her dad), Fleabag the show is raw, poignant, and provocative. Do check it out if you haven't already.
Where to watch: Amazon Prime Video | DVD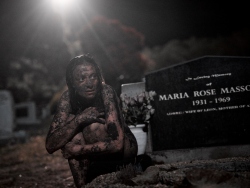 Glitch (Australia)
If you haven't watched this riveting, award-winning supernatural drama yet, fire up Netflix pronto. It follows a group of people who suddenly and inexplicably rise from their graves, and the local cop (Patrick Brammall, Offspring) and doctor (Genevieve O'Reilly, Episodes) who try to protect the now-undead, which includes the cop's wife (Emma Booth, Underbelly). These not-zombies are back for a reason, but what is it? Series 2 can't get here soon enough.
Where to watch: Netflix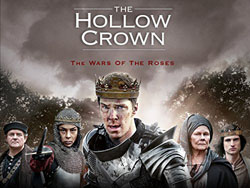 The Hollow Crown: The Wars of the Roses
I wish the producers of The Hollow Crown would film more adaptations of Shakespeare's plays, because watching Richard II, Henry IV, and Henry V three years ago, and now Henry VI Parts 1 and 2 and Richard III, is such a thrill. (And who doesn't want more thrills?) The all-star casts, on-location sets, and period costumes combine with the Bard's incredible language and stories for one heckuva history lesson about the fight for England's throne.
Where to watch: Amazon Video, iTunes, PBS Video, Vudu | DVD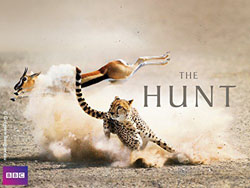 The Hunt
This excellent nature documentary series (as if any presented by Sir David Attenborough would be less than that) looks at how survival of the fittest actually plays out by focusing on the strategies of predators to catch their prey and those of their prey to stay alive. I have yet to watch an Attenborough nature program that didn't make my heart race and leave me in tears (did you see how skinny that polar bear was???), and The Hunt is no different.
Where to watch: Amazon Video, iTunes, Vudu | DVD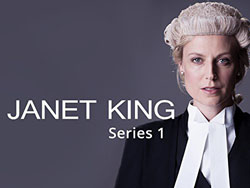 Janet King (Australia)
The arrival of this riveting series was indeed welcomed, since we haven't had a really good legal or political drama from across the pond or Equator in a while. Starring Marta Dusseldorp (A Place to Call Home) as the eponymous Senior Crown Prosecutor, Janet King has "binge-watch me" all over it, with each episode of its two seasons to date as intense as the next. Series 3 began filming in November, so fingers crossed that we'll see it in 2017.
Where to watch: Acorn TV, Amazon Video, iTunes | DVD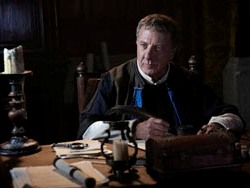 Medici: Masters of Florence (Italy/UK/France)
In the same vein as The Tudors and The Borgias, this epic political drama starring two-time Oscar® winner Dustin Hoffman (Rain Man) and Richard Madden (Game of Thrones) centers on the Medici dynasty. The narrative is intriguing, and the costumes and settings are rich in 15th-century Florentine detail. It's a feast for the eyes and a (not wholly accurate) primer of sorts on Medici history, delivered via strands in two timelines 20 years apart.
Where to watch: Netflix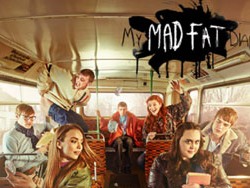 My Mad Fat Diary
Regardless of your age, give this BAFTA TV Best Drama nominee a go if you haven't already, cos it's brilliant. Adapted from Rae Earl's book, it stars Sharon Rooney (Brief Encounters) as Rae, an overweight teen with mental health issues trying to live life as a normal one in '90s Lincolnshire. You and I might not have been in hospital for psychiatric help when growing up, but we can still relate to the universal, evergreen theme of wanting to be happy.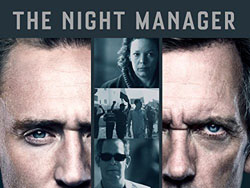 The Night Manager
Oh. Em. Gee. This adaptation of John le Carré's bestselling novel is TV at its finest. It contains everything one could want in a drama in one six-episode miniseries — from the suspenseful story and exotic locales, to the convincing performances of Tom Hiddleston (Thor) as a soldier-turned-hotel manager-turned-spy, Hugh Laurie (House) as a seriously nasty arms dealer, and Olivia Colman (Broadchurch) as a feisty intelligence operative.
Where to watch: Amazon Instant & Prime Video, iTunes, Vudu | DVD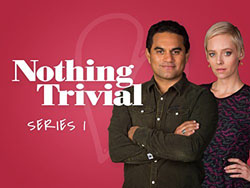 Nothing Trivial (New Zealand)
I'm guessing that you, like me, recognize people in your life who are like the five main characters in this Kiwi dramedy, whether they play pub trivia or not. The sense of familiarity is part of what makes this series so entertaining and endearing. The rest is great storytelling, filled with humor and keen observations, about the ups, downs, and sideways of love, relationships, and the lack thereof.
Where to watch: Acorn TV, Acorn TV on Amazon | DVD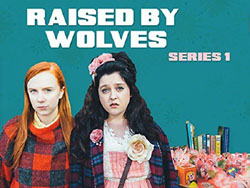 Raised by Wolves
This is my favorite new-to-the-US British sitcom of 2016. Written by author Caitlin Moran (Moranifesto) and her sister Caroline, it centers on the quirky Garry family, headed by the acerbic, 30-something, home-schooling Della (Rebekah Staton, Spy). Between her, her older children, and their Grampy (Philip Jackson, Agatha Christie's Poirot), their zingers and LOL situations have left my eyes watering and abs aching from laughing.
Where to watch: Acorn TV, Acorn TV on Amazon | DVD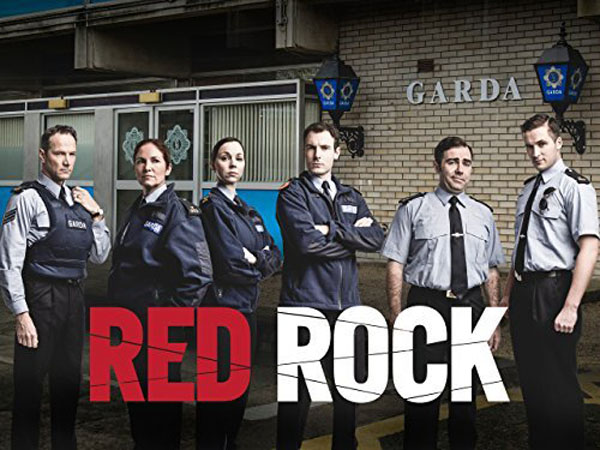 Red Rock (Ireland)
If you had told me that a soap opera would make my list of best program premieres in any year, I probably would've shrugged it off as possible but not likely. (No offense intended.) Then this award-winning and addictive Irish soap/crime drama came along and proved me wrong. From the family feud and the illicit relationship, to blackmail and murder, it's the grittiest soap around. (More details here.) The great news: a new season is coming to the US.
Where to watch: Amazon Instant & Prime Video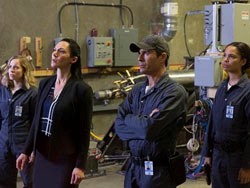 Travelers (Canada/US)
The travel in this sci-fi drama is across time and in a sense space, but this ain't no Doctor Who. Rather, this equally binge-watchable series is like a mash-up of Invasion of the Body Snatchers and Star Trek's mind meld, in that the consciousness of special agents from the future take over the dying bodies of certain individuals in the here and now to prevent disasters and save mankind. But changing history has consequences… It's intriguing stuff and worth a watch.
Where to watch: Netflix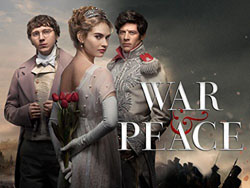 War & Peace
If Tolstoy could have watched this sumptuous adaptation of his historical novel, I think he would have been tickled pink (especially when you consider that his 1000+ page tome was condensed into just six hours, after commercials, on US cable channels). The casting of Lily James (Downton Abbey) as Natasha, Paul Dano (12 Years a Slave) and Pierre, and James Norton (Grantchester) as Andrei was spot on and the entire production was simply stunning.
Where to watch: Amazon Video, Hulu, iTunes, Vudu | DVD
Happy New Year!
__________________

Add your comments on our Facebook and Twitter pages.

Share this post/page.

Best New Program Premieres of 2016