For stateside British TV fans who can't get enough of telly from the UK, there is more coming by way of BritBox, the new SVOD service from BBC Worldwide and ITV.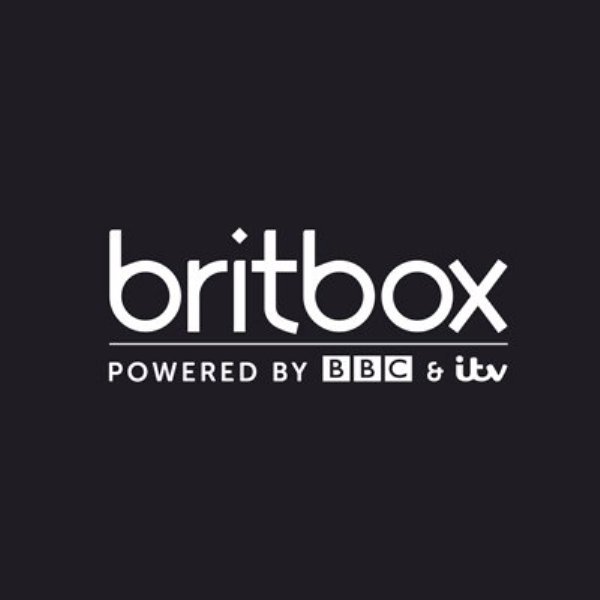 After the hullabaloo last year about the BBC launching a video streaming service in the US in 2016 (which I wrote was not a done deal, by the way), one is coming from the UK in early 2017: BritBox – a joint venture between BBC Worldwide, the commercial arm of the BBC, and ITV, the UK's largest commercial broadcaster.
These two programming powerhouses are launching BritBox, their new ad-free subscription video-on-demand (SVOD) service, on this side of the pond in Q1 2017. Details about the subscription price and specific launch date have not been announced yet.
Described as offering "the most comprehensive SVOD collection of British content in the market today," BritBox will feature thousands of hours of content from the vast libraries of the BBC and ITV, which, when combined, is ginormous. Subscribers will be able to access this content on the web, Android and iOS mobile devices, Roku, AppleTV, and Chromecast.
Said Ann Sarnoff, President, BBC Worldwide North America, "[BritBox] will be a must-have service for lovers of British television."
It certainly sounds that way.
Some of the programs that will be available for streaming on BritBox include titles that have never been shown in the US, such as Anthony Horowitz's (Foyle's War) BBC crime drama New Blood; BBC crime thriller In the Dark, adapted from novels by Mark Billingham and starring MyAnna Buring (Ripper Street); ITV historical drama Tutankhamun, starring Max Irons (The White Queen) and Sam Neill (Peaky Blinders); and The Moonstone, the most recent television adaptation of the Wilkie Collins detective story.
The new season premieres of hit ensemble dramedy Cold Feet and crime drama Silent Witness will also be part of the BritBox offerings.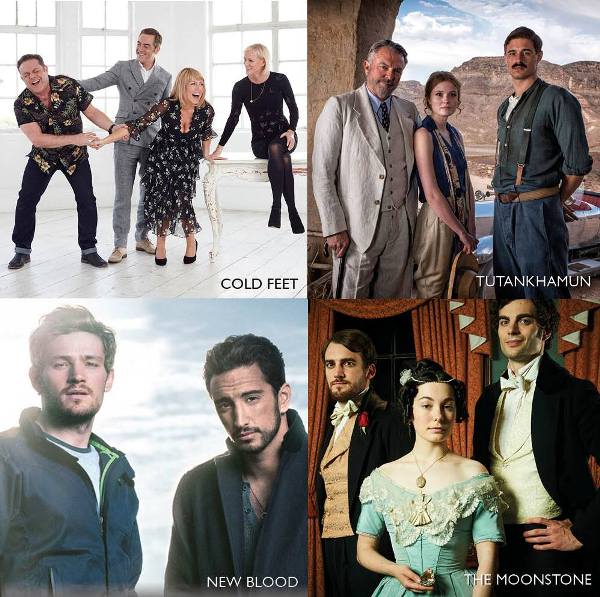 Soap opera buffs are going to love the "Now" category, which includes the ever-popular EastEnders, Emmerdale, and Holby City. Episodes for these and other serials and series could arrive on BritBox as early as one day after their UK broadcasts.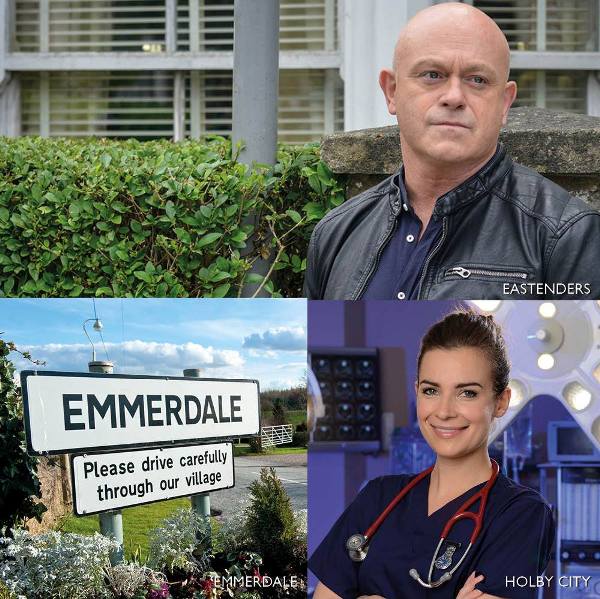 And, of course, there are the British classics. A short list of these shows that will be streaming on BritBox include the iconic period dramas Brideshead Revisited, Pride and Prejudice (the one with Colin Firth), and Upstairs Downstairs; political thriller State of Play; mystery drama Rosemary & Thyme; and timeless Britcoms Keeping Up Appearances and Fawlty Towers (costarring the late, great Andrew Sachs), amongst many others.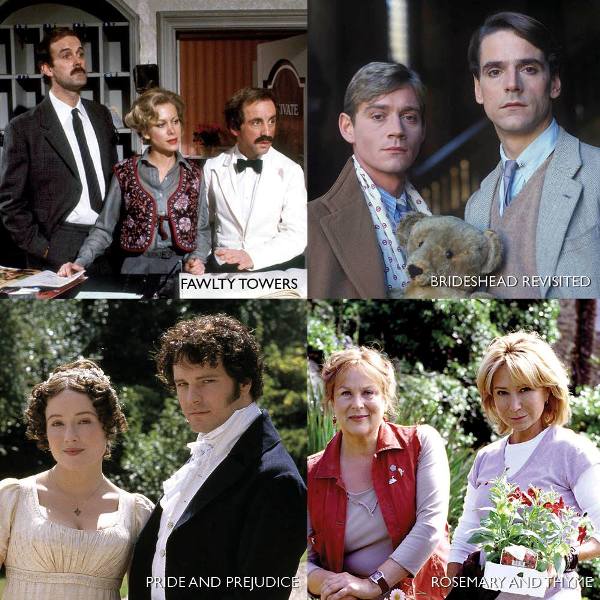 All of this sounds great, and I'm looking forward to checking out BritBox. At the same time I wonder about what will happen in the American Brit TV universe after its arrival.
All manner of US-based SVOD, pay-per-view (PPV), and ad-supported streaming services currently offer BBC and/or ITV titles — from international streaming giant Netflix, to North American British-centric Acorn TV, to Asian telly central DramaFever. (Seriously.) Will they lose all their shows from the BBC and ITV because they've been pulled for BritBox? Unlikely, because licensing programs is a lucrative business for the Beeb and ITV, even if the deals are with soon-to-be competitors. But when the licensing contracts expire, don't be surprised to find certain shows moving from these services to BritBox.

Speaking of Acorn TV, it is the most direct competitor to BritBox of any US SVOD service. Hailed by Time magazine as "the best Brit TV" and coined "the Netflix for British TV," Acorn TV has firmly established itself amongst American (and Canadian) Brit TV-philes as the go-to SVOD service for shows from the UK, as well as its growing library of popular series from Australia, Canada, Ireland, and New Zealand. Its subscribers are a devoted lot and love the service, which currently costs $50/year or $5/month and is streaming 256 titles.
That AMC Networks (which is in a joint venture with BBC WW in operating BBC America) is an investor in RLJ Entertainment, the parent company of Acorn TV, and holds a non-voting minority stake in BritBox, likely has no bearing on how these two SVOD services will operate, as each has its own separate P&L to manage. What will probably play more of a role is Acorn TV's status as a licensee of BBC WW and ITV programs. So it could be that Acorn TV and BritBox will coexist in a state of coopetition rather than flat-out competition. We shall see.
In addition to Acorn TV, BBC WW and ITV are taking on Netflix and Amazon Video with BritBox, too. It's a global thing. So you can bet the fledgling service's content will be chock-full of exclusives, because these can be major enticements for getting and keeping subscribers. (Note the increase in "Original" titles on the SVOD services, including Netflix's The Crown, Amazon's The Grand Tour, and Acorn TV's The Level.)
The question is whether the exclusives will stream on BritBox and BritBox only for as long as the service is live, or if their availability will expand to third-party pay-per-view and/or pay-to-own services such as Amazon Video, Google Play, iTunes, and Vudu at some point down the road.
Maybe. But who's to say that the BBC and ITV won't roll out a BritBox download store? The BBC already has the BBC store in the UK for many of the shows streamed on its iPlayer, so replicating the structure on this side of the pond, with ITV as a partner, is quite plausible.
Beyond the world of streaming, there is the possible impact on broadcasters, such as PBS, their local affiliate stations, and independent public TV stations, not to mention the handful of US cable channels that also license content from the BBC and ITV.
Will hit period dramas such as the BBC's Call the Midwife, which was recently recommissioned through Series 9, and ITV's Victoria, which debuts in the US in January 2017, continue to premiere in the US on PBS? (On a related note, will Amazon be able to maintain its SVOD exclusivity deal with PBS for Masterpiece series, which currently includes Downton Abbey and Grantchester.) And will the likes of the BBC's sun-drenched mystery series Death in Paradise and Scottish noir crime drama Shetland still make their stateside premieres on local public TV stations? I'll go on record as saying yes (except for the Amazon part). BBC WW and ITV want to build a new business, not decimate their current cash cows.
What's a given right now is that BritBox will give stateside Brit TV fans another streaming option and the opportunity to watch new and different titles that won't be available anywhere else. Still to be answered are how its subscription price and offerings compare to Acorn TV and other streaming services, if potential subscribers can test drive it with a free trial, how many (if any) shows will be streamed in HD, and whether folks can stream shows on multiple devices at the same time for the same price as one device.
The start of Q1 2017 is a little more than two weeks from now, so we'll know the answers to these and other questions soon enough.
(All images courtesy of BritBox / BBC Worldwide / ITV)
__________________

Add your comments on our Facebook and Twitter pages.

Share this post/page.

The British Are Coming… with BritBox, Giving Brit TV Fans More UK Shows to Stream in the US