The Night Manager, one of the most binge-worthy new miniseries of the year, will be yet another selection for Amazon Prime Video subscribers later this year.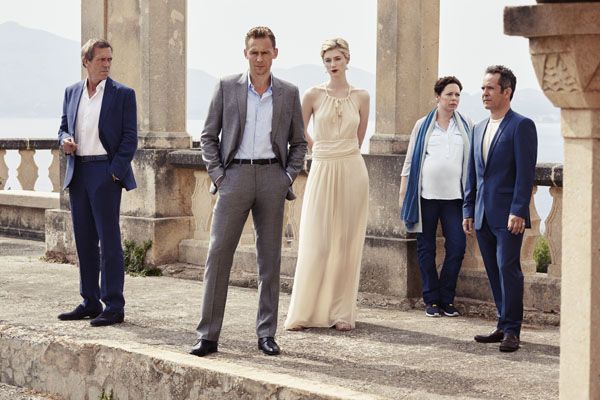 The addition of The Night Manager to Amazon Prime Video in the US, UK, and Japan comes less than a month after Amazon introduced two new monthly subscription options for its subscription video-on-demand streaming service and announced that it will premiere the highly-anticipated Julian Fellowes Presents Doctor Thorne, both in the US only.
Members of Amazon Prime or the standalone Prime Video will be able to stream or download The Night Manager, adapted from John le Carré's bestselling novel of the same name, at no additional cost to the annual or monthly subscription fee.
(If you happen to be reading this in Japan, Prime Video will be the only place where you can watch The Night Manager, period.)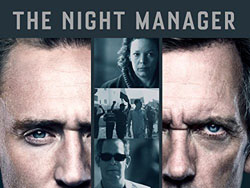 Currently finishing up its stateside run on AMC, with the final two episodes left to air, The Night Manager is already streaming as a pay-per-view selection on Amazon Instant Video in both the US and UK.
The gripping story of spies and organized crime stars BAFTA nominee Tom Hiddleston (Thor) as former British soldier Jonathan Pine, who is recruited by intelligence operative Burr (two-time BAFTA winner Olivia Colman, Broadchurch) to navigate the shadowy recesses of Whitehall and Washington, where an unholy alliance operates between the intelligence community and the secret arms trade.
To infiltrate the inner circle of lethal arms dealer Richard Onslow Roper (Golden Globes winner Hugh Laurie, House, M.D.), which includes girlfriend Jed (AFI winner Elizabeth Debicki, The Great Gatsby) and an associate named Corcoran (London Critics Circle Film Awards winner Tom Hollander, Doctor Thorne), Pine must himself become a criminal.
Written by David Farr (MI-5) and directed by Susanne Bier (After the Wedding), the six-part thriller costars David Harewood (Homeland), Katherine Kelly (Mr. Selfridge), Tobias Menzies (Outlander), Neil Morrissey (Line Of Duty), Russell Tovey (Being Human), Alistair Petrie (Utopia), and Douglas Hodge (Penny Dreadful).
Prime Video's acquisition of The Night Manager comes from the deal between The Ink Factory and IMG with Amazon.
__________________

Add your comments on our Facebook and Twitter pages.

Share this post/page.

The Night Manager: Amazon Prime Video Picks Up SVoD Rights in the US, UK, Japan