It's confirmed. Hulu has picked up the video-on-demand (VoD) rights to Series 3 of the BAFTA Awards-nominated, hit crime drama, Line of Duty, for stateside streaming.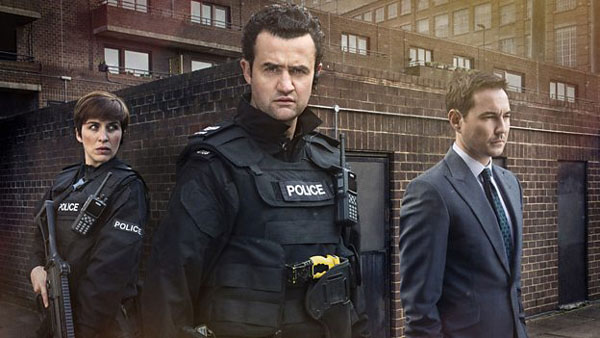 Nearly nothing is a sure thing in entertainment. With streaming services vying and occasionally outbidding each other for exclusive content, it was not a foregone conclusion that Hulu would pick up the US streaming rights for the third series of the Royal Television Society Awards-winning crime drama, Line of Duty.
Now it is. Hulu will be streaming the six-part serial.
Created and written by BAFTA nominee and RTS winner Jed Mercurio (Bodies, Critical), the new story centers on the investigation by AC-12, the Met's anti-corruption unit, into the conduct of Sergeant Danny Waldron and his team of armed-response unit police officers. The AC-12-ers doubt the self-defense story, and evidence suggests that one amongst the assault-weapon-wielding cops deliberately shot and killed a suspect during a raid.
Playing Danny Waldron (frighteningly well, I might add) is National Television Awards nominee Daniel Mays (Mrs Biggs, The Great Fire, World War One: The People's Story).
Costarring with Mays are Will Mellor (Broadchurch, No Offence), Arsher Ali (Arthur & George, The Missing), and Leanne Best (Home Fires, Fortitude) as PC Rod Kennedy, PC Hari Bains, and WPC Jackie Brickford, respectively, all members of Waldron's team during the raid and all afraid of what Waldron will do to them if they don't toe his line.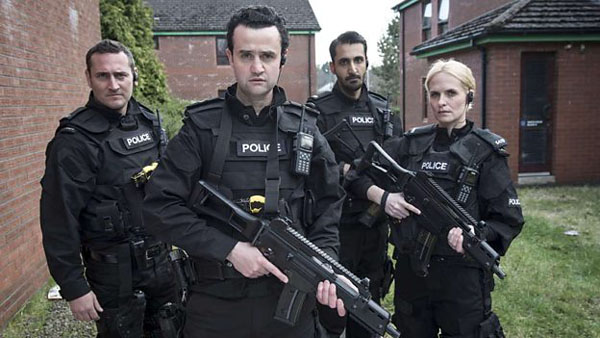 As in Series 1 and 2, Superintendent Ted Hastings (Adrian Dunbar, The Hollow Crown: The Wars of the Roses, Ashes to Ashes) leads the AC-12 team, DS Steve Arnott (Martin Compston, Barney Thomson, Monarch of the Glen) and DS "Dot" Cottan (Craig Parkinson, Indian Summers, Prey) do the official investigation work, and DC Kate Fleming (Vicki McClure, Broadchurch, This Is England '86/'88/'90) goes undercover.
I won't get into spoilers, but suffice it to say that, during the first two episodes, I was like, "Wait, WHAT???" and "Oh my GAWD!!!" when three huge gotchas happened.
The story, so far, has been incredible and the acting superb. Major props go to Mays for his portrayal of the highly-efficient yet malicious and unpredictable Waldron. Ditto to Mellor, Ali, and Best for theirs of the resentful Kennedy, suspicious-acting Bains, and tough cookie Brickford, and to the rest of the cast.
Series 4 of Line of Duty goes into production this fall.
Hulu hasn't announced yet the premiere date for Line of Duty: Series 3, so stay tuned.
UPDATE: Series 3 premieres Sunday, 1 May 2016, exclusively on Hulu.
__________________

Add your comments on our Facebook and Twitter pages.

Share this post/page.

Line of Duty: Series 3 to Stream on Hulu in the US