We've updated our "Where to Watch British TV in the US" page with several additional VoD streaming sources, including the Vibrant TV Network. Check 'em out.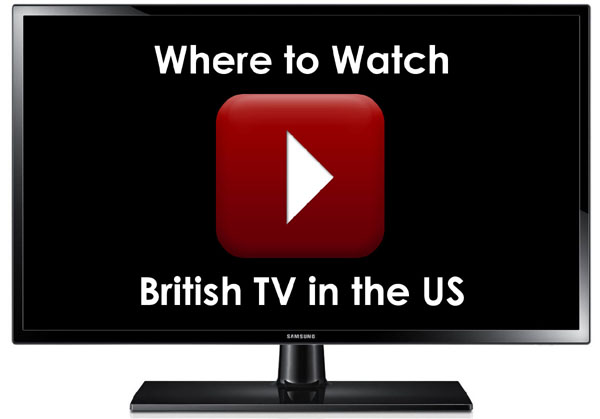 Our "Where to Watch British TV in the US" page is your one-stop resource for all the broadcast and cable channels and streaming services that let you get your Brit TV on on this side of the pond.
In addition to the usual suspects of Acorn TV, PBS, local public TV stations, and the like, we've added several streaming websites and/or Roku channels.
One is the Vibrant TV Network.

Vibrant TV is a relatively new entrant in the US streaming space, having launched in December 2014. Its core programming consists of international shows with crossover appeal to American audiences. According to Dan Zifkin, founder of Vibrant TV, his team screens thousands of hours of shows and curates them to engage viewers with different genre preferences and in various age demos.
If you're located in southwest Colorado or Jackson, Mississippi, or you subscribe to Adams Cable in northeast Pennsylvania, you can watch Vibrant TV shows for free when they are broadcast on telly.
For viewers outside of those areas, you have two options: (1) watching the free live stream simulcast on the ad-supported website, or (2) streaming shows when you like and without commericals with a subscription ($1.99/month after the free 14-day trial, or $9.95/6-months, which gives you 6 months for the price of 5 when you sign up and when you renew your subscription). Both subscriptions let you stream shows from the website on your computer and Android and iOs smartphones and tablets, and cast to your telly with a Roku, Amazon Fire TV, and select models of Smart TVs, amongst other devices and apps.
What's available to watch on Vibrant TV?
As of this writing, viewers with a penchant for UK reality shows will find a number of them, including B&B The Best, Cash in the Attic, and Natural Born Dealers.
If drama is your thing, there are several series from Australia and New Zealand that are exclusive to Vibrant TV, including…
The Insider's Guide to Happiness — This multiple award-winning Best Drama series explores the lives of a group of eight previously unconnected people in New Zealand.
Love Is a Four-Letter Word — A Logie Awards nominee for Most Outstanding Drama Series, this Australian program follows the everyday dramas of a group young adults living and working in an inner-city pub.
Redfern Now — Another multiple award winner, this drama series is the first to be written, directed, and produced by Indigenous Australians, and tells the stories of the lives of various Indigenous individuals living in Sydney, Australia's inner-city suburb of Redfern.
The Strip — Not to be confused with the Australian crime drama of the same name, this award-winning dramedy from New Zealand follows the life of Melissa Walker (Luanne Gordon, Xena: Warrior Princess), a corporate lawyer who quits her job and opens a male strip club after she catches her hubby in bed with someone other than her.
And if you're looking for a laugh, there's At Home with Julia, an Australian Film Institute nominee for Best Television Comedy Series. It follows Prime Minister Julia Gillard (Amanda Bishop, Rake) as she and boyfriend Tim Mathieson (Phil Lloyd, Home and Away) try to balance their public and private lives.
Vibrant TV has many more shows from the UK, Australia, and New Zealand, as well as English-subtitled, foreign-language programs. (See "Vibrant TV Network Brings Exclusive Euro TV Shows to US Audiences" for details about the latter.)
The other big update to the "Where to Watch" page is the creation of the dedicated section for "Free, Ad-Supported Streaming Sites/Roku Channels." Information about Tubi TV and Viewster have been moved into this section, and other services have been added. They include FilmRise, Popcornflix, Shine Now, and WatchFreeFlix, each of which lets you watch British TV programs on telly via their Roku channels. A few of them also have websites from which you can stream shows on your computer or digital device.
As additional viewing sources make shows from the UK, Ireland, Australia, New Zealand, and Canada available, we'll update the "Where to Watch British TV in the US" page.
__________________
Add your comments on our Facebook, Google+, and Twitter pages.
Share this post/page.

Where to Watch British TV in the US: Updates Include Vibrant TV Network