Filming begins this week on Taboo, a new eight-part period drama featuring rising Hollywood film star Tom Hardy in the lead role.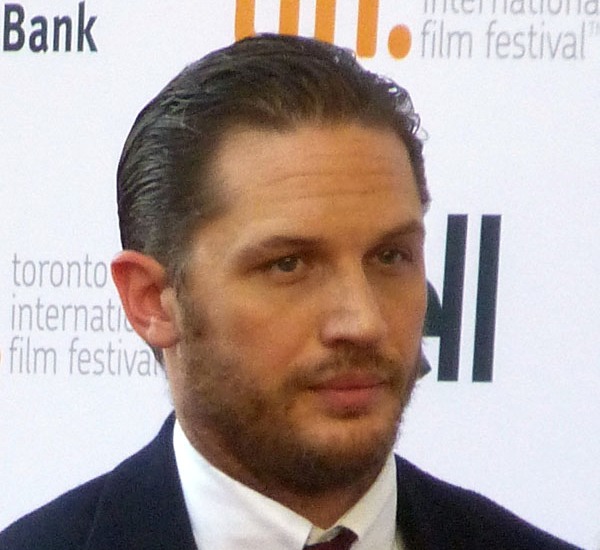 Based on a story developed by Tom Hardy (The Revenant, Legend, Mad Max: Fury Road, The Dark Knight Rises, Inception) and his father Chips, Taboo is created and written by Oscar® nominee Steven Knight (Peaky Blinders, The Girl in the Spider's Web, Locke, Dirty Pretty Things) and directed by BAFTA nominee Kristoffer Nyholm (original Danish version of The Killing, The Enfield Haunting, Endeavour, Jo).
The story follows Hardy's character, James Keziah Delaney, who returns to London in 1814 after ten years in Africa, and learns that his father had left him a mysterious legacy. Driven to wage war on those who have wronged him, Delaney finds himself in a face-off against the East India Company, while struggling to build his own shipping empire and playing a dangerous game between the warring nations of Britain and America.
Costarring in Taboo are Michael Kelly (House of Cards, Everest) as American doctor Dumbarton; Jonathan Pryce (Game of Thrones, Pirates Of The Caribbean) as Sir Stuart Strange, the head of the East India Company and Delaney's nemesis; Oona Chaplin (The Crimson Field, The Hour) as Zilpha Geary, James's half-sister; and David Hayman (The Paradise, Macbeth) as Brace, Delaney's trusted man-servant.
Additional cast members include Jessie Buckley (War and Peace) as Lorna Bow, who lays claim to James's father's will; Ashley Walters (Cuffs) as a dangerous face from James's years in Africa; Jefferson Hall (Vikings) as Thorne Geary, Zilpha's husband; Ed Hogg (Jonathan Strange & Mr. Norrell) as Godfrey, Delaney's cross-dressing spy inside the East India Company; Leo Bill (Mr. Turner) as Wilton, Strange's fashionable, amoral accomplice; Christopher Fairbank (Jamaica Inn) as Ibbotson, a man to whom James is indebted; Richard Dixon (The King's Speech) as Pettifer, Strange's right-hand man; Jason Watkins (W1A) as Solomon Coop, the Prince Regent's right-hand man and spymaster; and Nicholas Woodeson (The Honourable Woman) as Thoyt, the Delaney family's former lawyer.
Commissioned by Charlotte Moore, Controller of BBC One, Taboo is a production of Ridley Scott's Scott Free London and Hardy's Hardy Son & Baker for BBC One and FX, and Sonar Entertainment is distributing the miniseries worldwide outside the UK.
The executive producers are Ridley Scott and Kate Crowe for Scott Free, Tom Hardy and Dean Baker for Hardy Son & Baker, and Steven Knight. Timothy Bricknell (From There to Here) is producing and Chips Hardy serves as the show's consulting producer.
Taboo is expected to premiere on BBC One in the UK and FX in the US in 2016. Stay tuned for updates.
__________________
Add your comments on our Facebook, Google+, and Twitter pages.
Share this post/page.

Taboo: Tom Hardy Begins Filming, Additional Cast Announced for New Drama Miniseries