Jenna Coleman has traded in her status as a Time Lord companion for that of a Queen. And now Rufus Sewell is joining her and the ensemble cast of the new ITV drama Victoria.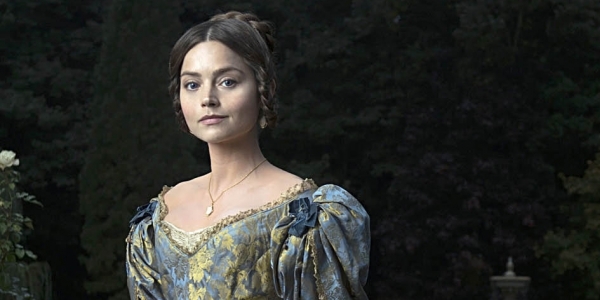 Queen Victoria is about to get her own television series.
Victoria is an eight-part drama that follows the Queen's early life, from Victoria's ascension to the throne at the age of 18, to her courtship and marriage to Prince Albert.
Jenna Coleman (Doctor Who, Death Comes to Pemberley, Dancing on the Edge) stars as Victoria, the royal who ruled for 63 years and was the longest-serving British monarch in history until 9 September 2015, when Elizabeth II took over the title.
Joining Coleman is BAFTA nominee Rufus Sewell (The Man in the High Castle, Restless, The Pillars of the Earth), who costars as Lord Melbourne, Victoria's first prime minister. The two connected immediately, and political tongues began wagging, to the extent that Victoria and Melbourne's intimate friendship threatened to destabilize the British government.
Paul Rhys (The Assets, Borgia) costars as Sir John Conroy, the controller of the household of Queen Victoria's mother, the Duchess of Kent, played by Catherine Flemming (Bukow and König). The ambitious Conroy controlled Victoria's upbringing and hoped to rule through her when she came to the throne.
Also featuring in Victoria are Peter Firth (MI-5, World Without End) as the Duke of Cumberland, the Queen's conniving uncle; Eve Myles (Broadchurch, Torchwood) as Mrs. Jenkins, the Queen's senior dresser; and Adrian Schiller (Suffragette, Endeavour) as Penge, the Household Steward.
Nichola McAuliffe (Agatha Raisin: The Quiche of Death) plays the ruthless Duchess of Cumberland; Daniela Holtz (Marie's Mind for Murder) plays Baroness Lehzen, Victoria's governess and confidante; and Nell Hudson (Outlander) plays Miss Skerrett, the mysterious new member of the household.
Additional cast members include Tommy-Lawrence Knight (The Sarah Jane Adventures) as Brodie, the hall boy; Nigel Lindsay (You, Me and the Apocalypse) as Sir Robert Peel, the leader of the Tory party; and Alice Orr-Ewing (The Theory of Everything) as Lady Flora Hastings, lady-in-waiting to the Duchess of Kent.
Created and written by novelist Daisy Goodwin in her screenwriting debut, Victoria is a production of Mammoth Screen (Poldark, Endeavour). Goodwin will executive produce alongside Dan McCulloch (Indian Summers) and Mammoth Screen's managing director Damien Timmer (Parade's End).
Victoria will open with a 90-minute episode, followed by seven one-hour episodes. Tom Vaughan (Doctor Foster) will direct the first three episodes, and Paul Frift (Doctor Who) will produce the series.
Further casting is underway, and filming begins this month in the North of England. Stay tuned for updates, including whether Victoria will screen in the US.
__________________
Add your comments on our Facebook, Google+, and Twitter pages.
Share this post/page.

Victoria: Rufus Sewell Joins Jenna Coleman in New Royal Drama