SundanceTV has got it going on in co-productions on both sides of the pond and internationally, and now it's added two more titles to its slate.

Following its Primetime Emmy®-nominated The Honourable Woman last year, its acclaimed spy thriller Deutschland 83 (the first-ever German-language series produced in the US, which premiered on SundanceTV this summer), and its recently-announced deal for the Aussie drama Cleverman, the premium cable channel has announced it is co-producing two more dramas: The Last Panthers and Rebellion.
Commissioned by the UK's Sky Atlantic and France's Canal+, crime drama The Last Panthers is based on real events inspired by the notorious Balkan jewel thieves known as the "Last Panthers."
Set in modern-day Europe, one gripped by new forms of crime on an epic scale, the six-part series stars two-time Academy Award® nominee Samantha Morton (Minority Report, Longford), César Award winner Tahar Rahim (A Prophet, The Past), Goran Bogdan (We Will Be the World Champions, Na terapiji), and BAFTA and Golden Globe® Award winner actor John Hurt (Midnight Express, The Elephant Man), and features opening title music by the legendary David Bowie.
The series opens with a daring jewel heist that bears all the hallmarks of the notorious Pink Panthers, but with one difference: the death of a little girl. This tragedy sets 
off a collision-course chain of events across Europe involving a British insurance loss adjuster (Morton), her nefarious boss (Hurt), a French-Algerian cop (Rahim), and a Serbian gang member (Bogdan).
The trail of diamonds leads to traffickers of guns, jewels, and drugs, spiraling backward to Bosnia during the dark days of the Balkan conflict, and through webs of corruption between European officials, war criminals, and bankers in Marseille, Belgrade, and London. Through the uniting and evolving of organized crime in Europe, a new breed of criminal has emerged: the "Banksters."
Produced by Haut et Court TV (The Returned) and Warp Films (Southcliffe), The Last Panthers is based on an idea by French journalist Jérôme Pierrat, co-created and written by Jack Thorne (This Is England), and directed by Johan Renck (Breaking Bad).

SundanceTV will air The Last Panthers in spring 2016. Sky will simulcast the premiere across all Sky channels in the UK, Ireland, Italy, Germany, and Austria on 12 November 2015, and Canal+ will debut the series in France later this year.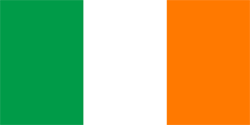 The other drama that SundanceTV is set to co-produce with RTÉ, Ireland's national public broadcaster, is Rebellion, which charts the birth of modern Ireland during one of the most disruptive and terrifying periods in history.
Rebellion begins with the outbreak of World War I. As expectations of a short and glorious campaign are dashed, social stability is eroded and Irish nationalism comes to the fore. The tumultuous events that follow are seen through the eyes of three young women and their families, lovers and friends from Belfast, Dublin, and London as they play vital and conflicting roles in the narrative of Ireland's independence. Some prioritize family loyalties; some are motivated by the noblest of ideals or opportunism; and others take up arms, prepared to sacrifice everything for the dream of a better society.
The cast of the five-part serial includes Brian Gleeson (Quirke), Charlie Murphy (Happy Valley), Michelle Fairley (Game of Thrones), Ruth Bradley (Humans), and Sarah Greene (Penny Dreadful).
Produced by Touchpaper Television and Zodiak Media Ireland for RTÉ, in co-production with SundanceTV, Rebellion is written by Colin Teevan, directed by Aku Louhimies, and produced by Catherine Magee, with Rob Pursey, Jane Gogan, Colin Teevan, David Crean and Clare Alan as executive producers.
Rebellion will air on SundanceTV and RTÉ One in early 2016.
__________________
Add your comments on our Facebook, Google+, and Twitter pages.
Share this post/page.

SundanceTV to Co-Produce 'The Last Panthers' and 'Rebellion'