Spooky action at a distance and up close and personal. That's what's in store when Penny Dreadful returns in 2016 with new characters, including Dr. Jekyll.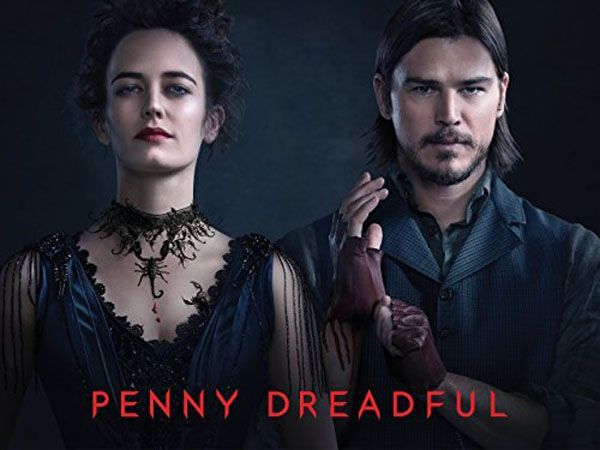 Dr. Henry Jekyll, one-half of Robert Louis Stevenson's split-personality character in his classic story The Strange Case of Dr. Jekyll and Mr. Hyde, is joining the list of literary creepies in the third season of the critically-acclaimed Showtime and Sky Atlantic supernatural/horror thriller series Penny Dreadful.
Playing Jekyll is the handsome and talented Shazad Latif (Ordinary Lies, MI-5, Salting the Battlefield, The Second Best Exotic Marigold Hotel).
Tony® Award winner Patti LuPone (American Horror Story), who guest starred in Season 2 as the Cut-Wife, returns as a series regular in the new role of Dr. Seward, an American therapist who treats Vanessa (Eva Green) with an unconventional new approach.
Season 3 guest stars include Screen Actors Guild® Award nominee Christian Camargo (DEXTER®, The Hurt Locker) as Dr. Alexander Sweet, a zoologist who strikes up an unlikely friendship with Vanessa; Samuel Barnett (Jupiter Ascending, Twenty Twelve) as Dr. Seward's mysterious young secretary; Wes Studi (Dances with Wolves, The Last of the Mohicans) as Kaetenay, an intense, enigmatic Native American with a deep connection to Ethan (Josh Hartnett) who also becomes an ally to Sir Malcolm (Timothy Dalton); and Jessica Barden (The Outcast, Far from the Madding Crowd) as Justine, a young acolyte to Lily (Billie Piper) and Dorian Gray (Reeve Carney).
What becomes of Dr. Victor Frankenstein (Harry Treadaway), his reanimated John Clare (Rory Kinnear), and Ferdinand Lyle (Simon Russell Beale), following the horrors of the Season 2 finale? We'll have to wait to find out.
Production on the third season of Penny Dreadful is underway in Dublin, Ireland. The nine episodes will air on Showtime in the US and Sky Atlantic in the UK in 2016.
__________________
Add your comments on our Facebook, Google+, and Twitter pages.
Share this post/page.

Penny Dreadful: Dr Jekyll Joins the Gothic Characters in Season 3